Lady Sharks Softball Team Counting On Experienced Squad This Season
The Miami Dade College softball team returned to practice on September 9, six months after their previous season was cut short due to the coronavirus.
They return an experienced group that includes 18 sophomores and five freshmen who will try to improve on a 10-19 season. 
Two of the team's top returning players are pitcher/third baseman Raissa Bianco and outfielder Amber Dalfonso. 
Bianco had a superb season last year, leading the team in wins (six), strikeouts (50), RBI (27), and batting average (.467) in 29 games. Dalfonso had nine stolen bases, 17 RBI, and a posted .375 batting average in 23 games.
"All of the returning players try to set a good example for the freshmen," said sophomore catcher/infielder Ashley Knapp. "We all show them how things go including what we should and shouldn't do."
The new additions include infielder Melissa Leon from Westminster Christian School, Bianca Palacios an infielder/catcher from Lely High School in Naples,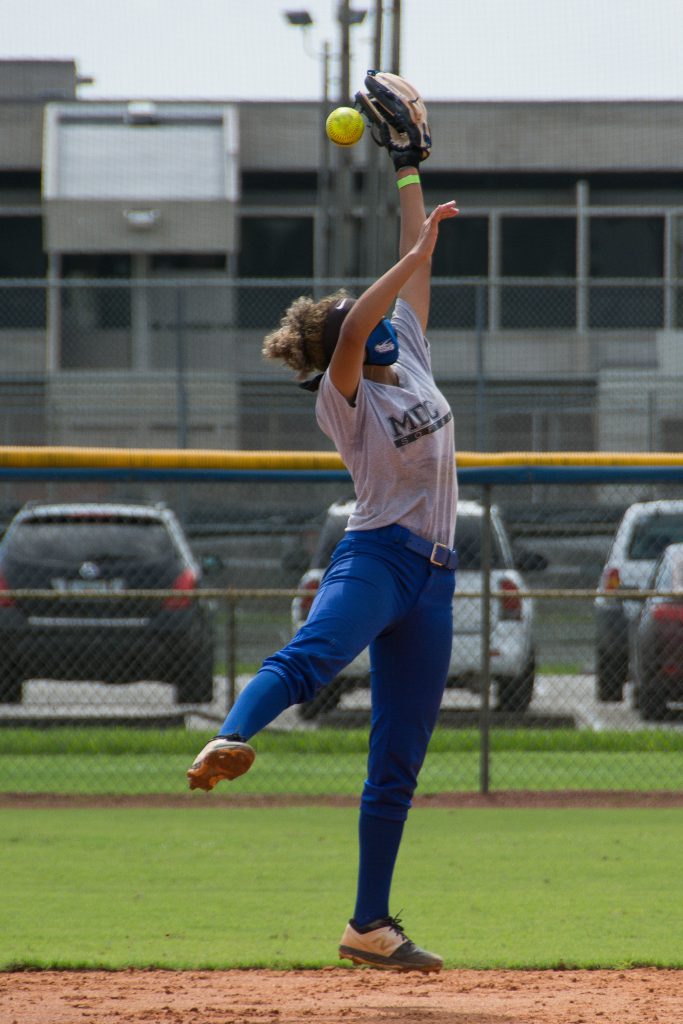 Florida, Nicole Gutierrez, a catcher from Doral Academy Preparatory School, pitcher Brianna Romaguera from Coral Reef High School and Brunella Beteta Vilchez, a pitcher from Peru.
"I am thrilled to be given the opportunity to play the game I love," Palacios said. "After so many months of uncertainty, it feels like a weight lifted off your shoulders to know I get to continue playing."
Head Softball Coach Gina De Agüero, who is entering her 10th season at the helm of the program, is confident the first-year players will contribute.
"I think our incoming class is very talented," she said. "They're small in number but very athletic."
With four players stuck overseas due to travel restrictions because of the coronavirus pandemic, it helps to have an influx of talent joining the squad.
Sophomores Naomi Suzuki (infielder) and Sabrina Oya (pitcher) are in Brazil and Tara Melassi (infielder) is in Italy. And Vilchez hasn't been able to leave Peru. De Agüero hopes they can join the team before the beginning of the spring semester. 
The pandemic has not only affected the roster, but the way the team practices too. They wear masks and practice on Mondays, Wednesdays, and Fridays in staggered groups with one group playing at 11 a.m. and the other at 12:15 p.m.
Even though most of the players are returning, the Lady Sharks have had limited time together outside of practice this year. But they have squeezed in a few pool days, lunches, and spikeball sessions at Kendall Indian Hammocks Park.
"I've only been with this team for two weeks now but I love how comfortable everyone is with each other," Leon said. "It's like a family."
With the bulk of the roster in South Florida, and the rest expected to arrive before games begin, the team is focused on preparing for the first regular season game scheduled for Jan. 22.
"My expectation for this team is to continue to work hard and build a stronger bond each time we step on the field," Palacios said. "I also expect this team to have great success in our future season."