Sophomore Ready To Lead Freshmen-Laden Team
The Miami Dade College softball team features 16 freshmen this season. 
Despite the abundance of youth, there is one sophomore, Amber Dalfonso, who is expected to be at the center of the Sharks' offensive attack.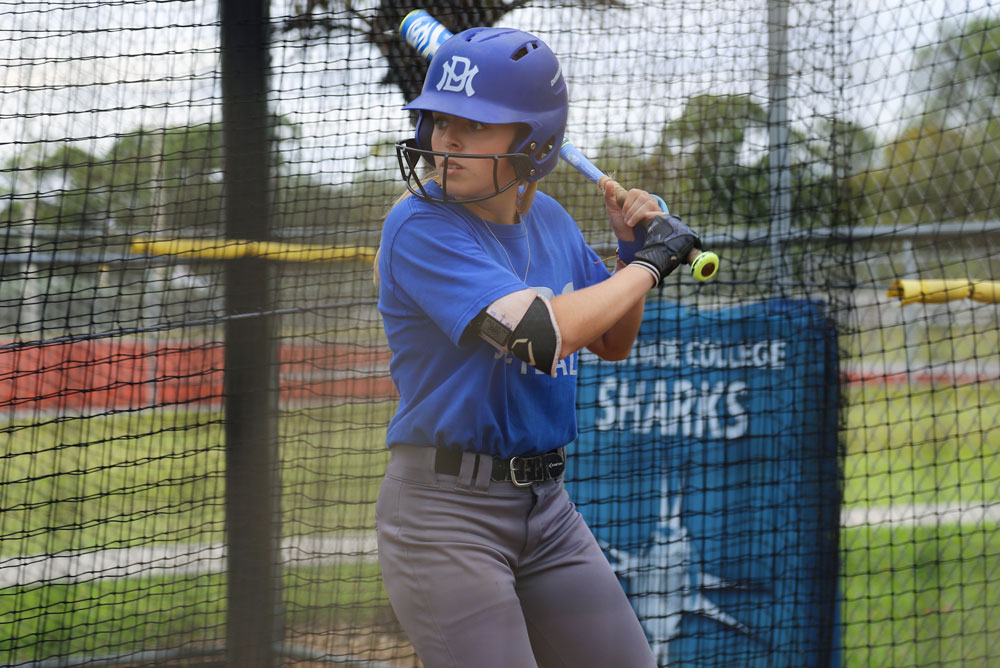 The outfielder from Apopka had a breakout season for the Lady Sharks last year. She boasted a .351 batting average and scored 34 runs in 47 games and was named to the First-Team All-Southern conference and First-team All-Academic teams.
Head coach Gina De Agüero believes she has the ability to pick up where she left off last year.
"She ended up getting on base for us a lot, especially toward the middle and end of the season," De Agüero said. "I'm hoping that when the game starts rolling, she's able to guide the rest of our players."
Despite all the success, softball wasn't a part of Dalfonso's life until she was 13. She started playing baseball at age 11,  but was forced to stop because her league didn't want boys and girls to play together, she said. 
Two years later, she started playing softball. The transition from baseball to softball was a bit difficult for Dalfonso, although both games are very similar mechanically, but she has adjusted.   
"I love being able to get dirty. I'm 19 and I can still play in the dirt, that's the best feeling. I love just making the long runs in the outfield," Dalfonso said. "As a sophomore, I feel like I'm a leader when it comes to attitude."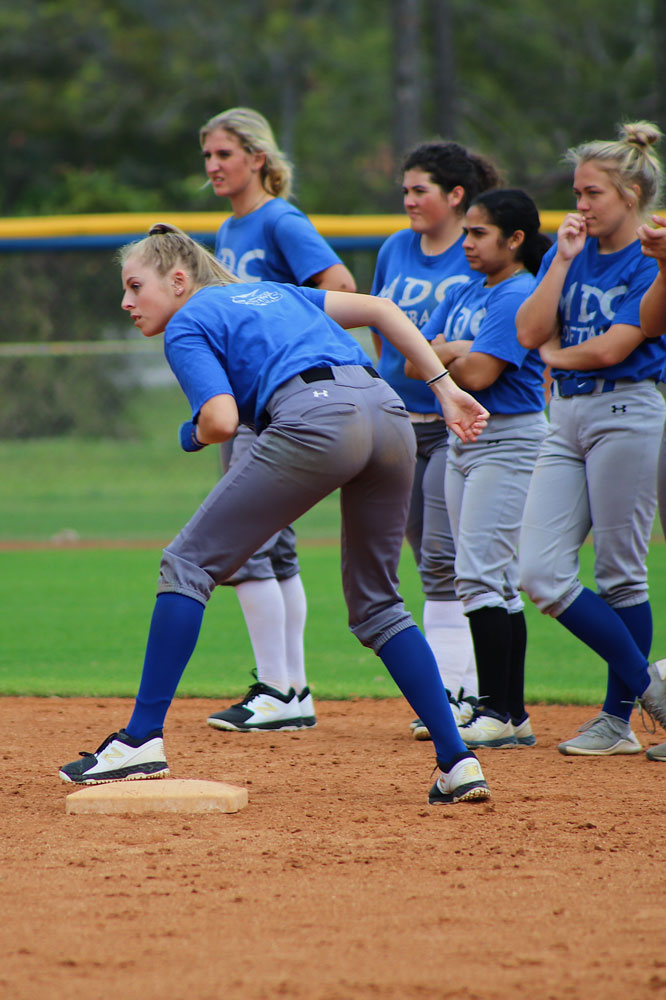 With the departure of key players such as infielders Eliza Artiles, who transferred to St. Thomas University, and Melissa Mayeux,who transferred to the University of Louisiana at Lafayette, Dalfonso said it's an opportunity for her to step up and be a team leader. Her teammates believe she is ready to assume the role.  
"She's helped me like when I'm missing my family. She's always there for me," said freshman infielder Paige Thompson. "She relates to me. We just have talks and she makes me feel better at the end of the day."
Dalfonso is majoring in nursing and her ultimate dream is to become a pediatric nurse at a big hospital, however, her expectations for this season are as high as her dreams. She believes the Lady Sharks, who had a 25-23 record last year, have the potential to have a stellar season. 
"I hope we can make it to the State [Tournament], because last year we fell a little short," Dalfonso said. "I'm expecting us to go. I'm not hoping, I'm expecting."
The Lady Sharks' next game will be a double-header on Feb. 11 at the Kendall Campus softball field, 11011 S.W. 104th St., versus Florida Southwestern State College. The first game will start at 1 p.m.