Sharks' Improving In Second Season Under Ledoux
After Kevin Ledoux's first season as the head men's basketball coach ended with a 10-19 record, he knew he had a lot of work to do.
Ledoux decided to build on the promise his young squad showed last year. The Sharks scored 101.7 points and made 12 three-pointers per game, both good enough for third in the nation.
This year's team is on pace to put up similarly gaudy numbers. They are currently first in the nation in scoring with an average of 121.3 points per game. The Sharks have scored more than 100 points in every game this season.  That scoring ability has proven to be a key component for the team getting off to a strong 7-4 start.
"They're maturing and buying into the system everyday," Ledoux said.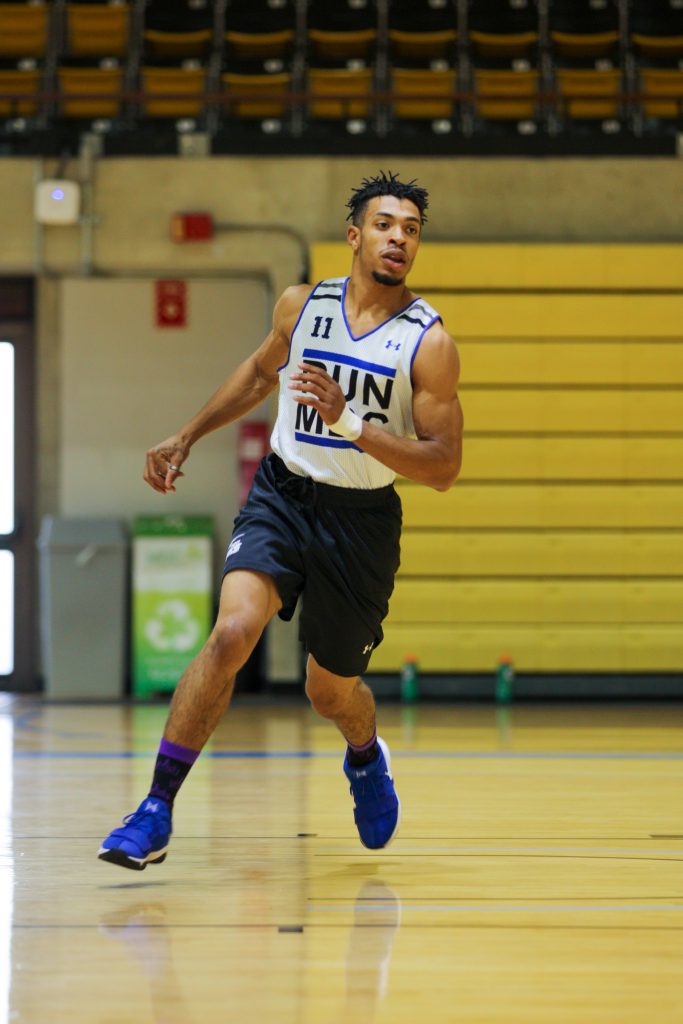 Returning sophomores Cedric Belemene (12.9 points and 7.4 rebounds per game) and Elijah Hill (16.2 points and 3.5 rebounds per game) are providing a spark for the Sharks. Freshman guards Montese Blake, who is averaging 19.1 points and four assists, and Kaevon Tyler, who is averaging 15.6 and 3.1 steals per game, are helping the team establish a balanced and aggressive presence on the court.
Although they are off to a hot start, the team still feels they need to bring more intensity to their game.
"It doesn't matter how good we can be, if we don't play like every game is our last, then we need to improve our energy," Belemene said.
Team chemistry is also a point of emphasis on this team, Ledoux said, but the returning players are a step up from last year's squad in that facet.
The court IQ on this Sharks offense has increased. They are averaging 1.1 more assists and 1.4 more rebounds per game. They are second in the nation in three pointers made per game (14) and field goal percentage (42.7 percent) and fourth in the nation in steals (16 per game). With numbers like these, the team understands becoming a "we" is essential to be effective in Ledoux's fast-paced system.
"We're selfish, but we play hard," said sophomore guard Luis Rivera. "Everyone cares and that is the most important part right now."
The Sharks' next game is at home against Hillsborough Community College at the Theodore R. Gibson Health Center, 11011 S.W. 104 ST, on Dec. 16 at 4 p.m.