Sharks' Forward Attracting National Attention—He Has Received Seven D-1 Offers
Victor Hart had a breakout season last year.
As a freshman, the six-foot-seven-inch forward was the team's best player averaging 16.6 points and 9.3 rebounds per game. 
The stellar season earned him a spot on the National Junior College Athletic Association Region VIII All-State Team and the Florida College System Activities Association All-Southern Conference First-Team.
"He has a lot of potential and is really skilled," said Gus Okafor, a forward on last year's team and now a junior at Southeastern Louisiana University. "He's very humble. He did a lot in silence."
Hart's hard work didn't go unnoticed. He has received seven offers from National Collegiate Athletic Association Division I schools in the past eight months..
 On Jan. 7, he received his first offer from the University of Florida. The Gators have appeared in five final fours, winning back-to-back championships in 2006-2007. Last year, they finished fifth in the Southeastern Conference with an 18-11 overall record.
 On May 5, Hart received an offer from Austin Peay State University in Clarksville, Tennessee. The Governors finished third in the Ohio Valley Conference with a 20-11 record last year and recently signed former Sharks' wing Elton Walker.
Florida Gulf Coast University—who finished seventh in the Atlantic Sun Conference with a 10-21 record—offered on June 24. The University at Buffalo and Chicago State University followed suit a month later on July 16 and July 21 respectively.
Two more offers came in August—East Carolina University offered on Aug. 10 and Florida International University three days later. 
"I worked hard for them," Hart said. "It's a pretty good feeling. Knowing that I could play at a higher level after this year."
Despite the plethora of options, Hart hasn't always been in the spotlight.
His high school experience included a hodgepodge of schools. He played his freshman season at South Broward High School in Hollywood, Florida, his sophomore and junior campaigns at Nova High School in Davie and his senior season at North Miami Senior High School.   
With the Pioneers, Hart was selected as the team's most valuable player in 2018 and was first-team All-Dade and third-team All-State.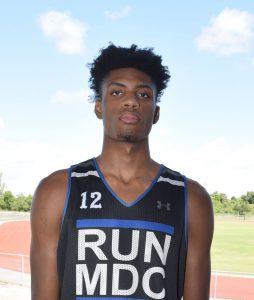 Hart eventually signed with NCAA DII Livingstone College in North Carolina, but he redshirted and never played for the Blue Bears.
After transferring to MDC he stuck to a strict workout regime that focused on weightlifting, conditioning, and basketball skills such as shooting, rebounding, passing and dribbling.  
As a freshman, he led the Sharks in points (431), rebounds (241) and blocks (30), and was second in steals (41). He also scored double digits in 24 out of 26 games and posted 11 double-doubles during the season.
"He's somebody that we need as a team to hold us together," said shooting guard Bobby Miller. 
The team can start basketball practice Sept. 15 and their first regular-season game is scheduled for Jan. 22. Hart's buzz has clearly ratcheted up hopes for Run MDC. 
"I expect him to play hard, stay focused on both ends of the court and lead us to a championship this season," said Head Basketball Coach Kevin Ledoux.