North Campus President Malou C. Harrison Named MDC Provost
Malou C. Harrison—who served as North Campus president for the past seven years and has been at Miami Dade College for more than 30 years—was appointed as the school's new Provost. 
Harrison started the position Jan. 4. She will act as the school's chief academic officer, overseeing facilities, academic affairs, student services, human resources and technology.
The veteran College administrator replaces Lenore Rodicio, who resigned on Dec. 7 after more than 18 years at the College. 
"It's bittersweet to leave North Campus but the wonderful consolation is that I will continue to serve the wider population of students at Miami Dade College," Harrison said. "I'm humbled and excited and I pledge to continue the same level of supportive, collaborative, servant leadership that I have exhibited and for which my colleagues and students have known me for."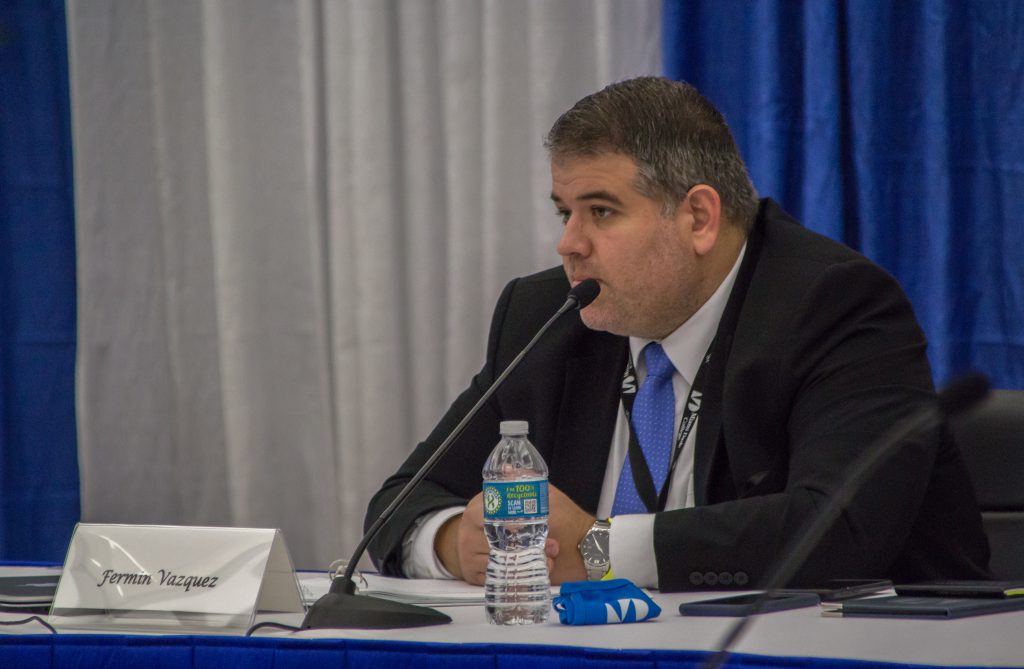 Fermin Vazquez has been appointed as interim president at North Campus. 
Vazquez has served as North Campus' Senior Director of Campus Administration for the past seven years. Prior to that, he was in the same role at Wolfson Campus and also worked as the district-wide director of maintenance. 
Since joining MDC in 1989, Harrison has worked in a multitude of roles. They include being chief of staff to the college president, executive assistant to the Wolfson Campus president and adjunct professor of English for academic purposes at Wolfson Campus.
Harrison was tabbed as president at North Campus in 2013 after serving as the campus' dean of students for more than 10 years. She simultaneously served as West Campus president from 2013 to 2016. From 2017 through August of 2020, she also served as president of Eduardo J. Padrón Campus, which was previously known as InterAmerican Campus. 
Prior to MDC, Harrison worked at the State University of New York (SUNY) at Buffalo as the assistant to the director of TRIO Educational Opportunity Center. She has also written a chapter in two books—Engaging African American Males in Community College (Contemporary perspectives on Access, Equity and Achievement) and Working Toward an Equitable and Prosperous Future For All: How Community Colleges and Immigrants Are Changing America—about relevant educational issues.
Harrison holds a bachelor's degree from SUNY in management, a master's from Florida International University in Teaching English to Speakers of Other Languages (TESOL), and a doctorate in higher education/community college leadership from Walden University.