'It Is A Tough Moment For Everyone': International Athletes Stay Strong Amid Coronavirus Pandemic
A peek at Miami Dade College's athletics page reveals rosters dotted with players from the Dominican Republic, Brazil, France, Haiti, Italy, Jamaica, Japan, Latvia, Mexico, Nigeria, Peru, Sweden, Slovakia and the Netherlands. 
International players, who account for nearly 30% of MDC athletes, are accustomed to being thousands of miles away from family and friends. But what happens when a global pandemic erupts?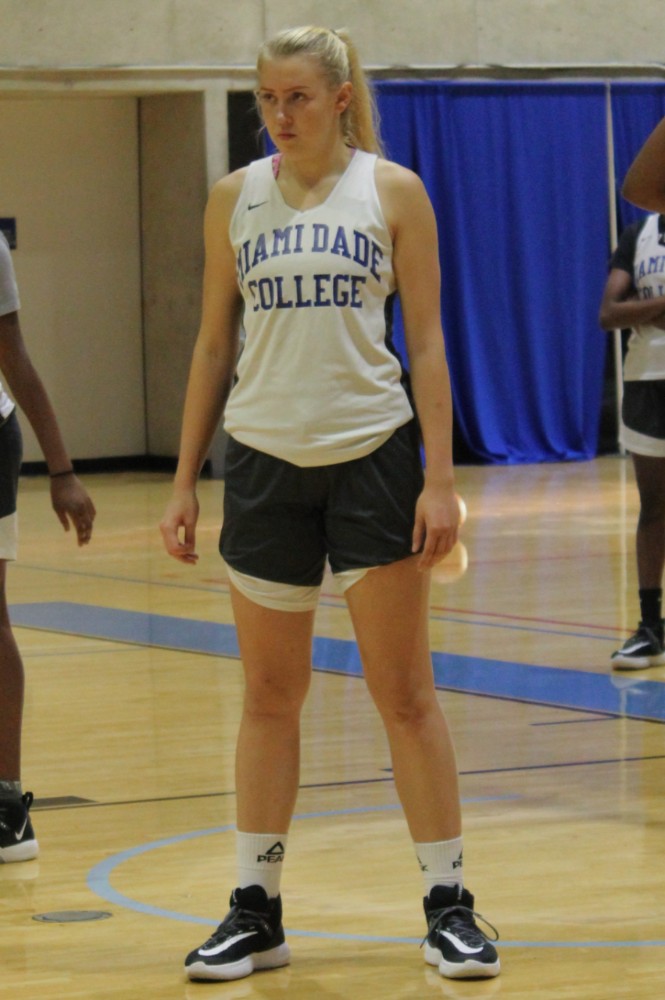 On March 16, the National Junior College Athletic Association canceled all spring games, practices and in-person recruitment. 
Pitcher/outfielder Sabrina Oya went back to the municipality of Paulínia in Brazil after the season was canceled and hasn't left her house since. She hasn't seen friends or relatives other than the ones living with her. Oya fears she won't be able to return to Miami anytime soon. 
"I was scared to get the virus, but I'm taking care of myself and following all the health precautions with my family," said Oya, a freshman. "I just hope everything gets better so everyone can move on and we can start living our lives again."
The international athletes who stayed in Miami have also felt the emotional toll of social distancing. They are grappling, in many cases alone, with the possibility that they might contract the virus, or someone in their families could. 
Sujel Arias-Auzon, a third baseman from Bajos de Haina, a small town in the Dominican Republic, is the only baseball player that hasn't left the athletic apartments in Kendall. He talks with his family on the Caribbean island every day on the phone.  
"My family is worried [about my safety], but at the same time it's okay because they know I am a very responsible kid," said Arias-Auzon, a sophomore.
Lady Sharks' center Larissa Abreu, like the rest of the men's and women's basketball players, is also staying at the athletic apartments. Her extended stay came after five of her flights to Brazil were canceled. 
"I feel bad and upset about not being able to travel," said Abreu, a freshman. "[The] last time that I saw my family and friends was in August, so I miss them a lot. It was my opportunity to go home but I can't."
Alise Markova, a freshman forward on the Lady Sharks basketball team, is also stuck in the United States because the borders of Latvia have been closed since March 17. 
"I'm really scared about all this virus situation because there are no given dates when it will end and we don't know for how long we will be on lockdown, so let's just pray and stay home safe with our friends or family," Markova said. "It makes the situation better that I am living with my teammates because it is not that boring with them than it would be alone."
The athletes adjusted to the reality of online classes this semester and a lack of access to proper exercise equipment. Accustomed to well-regimented exercise routines, they have found creative alternatives to keep in shape.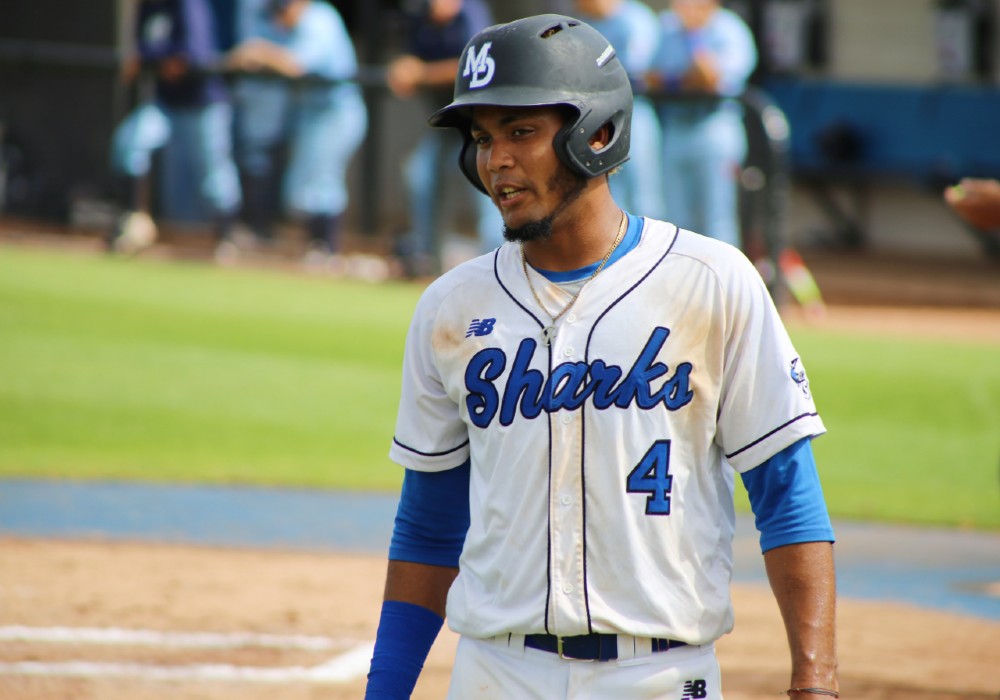 Sophomore shortstop Raphy Almanzar-Rosario who returned to Bonao, a small city in the Dominican Republic, has been utilizing a homemade batting tee he made using a plastic fan and a water bottle to complete batting workouts six days a week.
"It was a hard blow when I heard that the season was canceled since this is what I was going to do and I was having a good year," said Almanzar-Rosario, who was tied with the team lead with 15 RBI and was batting .324. "I felt bad but I understood that they did it for everyone's wellness."
Despite the isolation, the athletes have stayed connected through study halls and team workouts on the video-conferencing site Zoom, as well as texting in group chats.
"After everything passes, we are going to learn [from] this situation and come back stronger and better as players and human beings," Oya said. "It is a tough moment for everyone, especially for the sophomores but we are all in this together and we are going to overcome this."