She Couldn't Read Until She Was 9, So Now She's Bringing Kids A Pop-Up Book Shop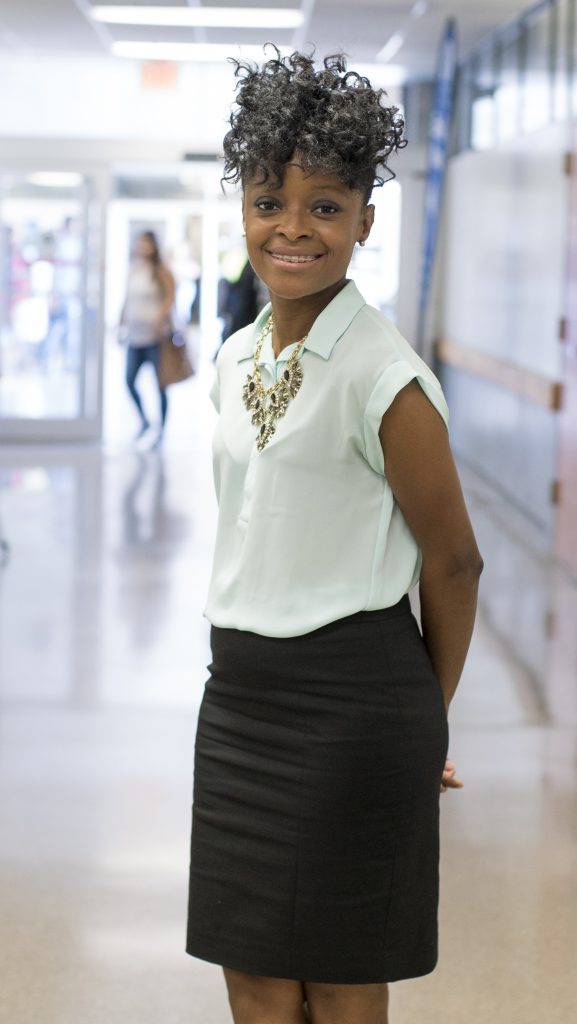 When Suze Guillaume was nine years old,  she couldn't read.
It's a fact that frustrated her for many years.
"I didn't have access to books," Guillaume said, as she recalled her childhood in Little Haiti. "I didn't know how to read or put words together. I've read so much now about my own history that I feel like I was cheated."
Guillaume, who is now an academic adviser at North Campus, hopes to prevent this from happening to other kids.
On Oct. 28, she launched a  pop-up book shop at the Little Haiti Cultural Complex, 212 N.E. 59 Terrace, to promote her love for reading. The reading project, which is free to attend, is a collaboration she brokered with the Knight Foundation and 8 80 Cities. It will remain in Little Haiti until Nov. 30 before moving on to educate others at the Lemon City Library.  
"The pop-up book shop is [designed] to change the way we think of the word literacy," Guillaume said. "Literacy can take you into poverty if you can't read or it can take you out."
The pop-up book shop is a wooden library-on-wheels. It features painted shelves, inspirational quotes and the written work of local writers. The mobile book shop plans to tour other libraries, parks and colleges.
Guillaume was inspired to make a change in the lives of young people several  years ago after the birth of her son, Edwin Bonilla Jr.
"When I had my son I said, 'We have to stop this trend,' " Guillaume said.
Last year, she co-wrote EJ's Exciting Road Trip with her son, who is seven years old. That experience led her to apply, at the last minute, to the Knight Foundation's Emerging City Champions fellowship, a program that works to develop community projects in neighborhoods.
"The Knight Foundation opened their arms to me," Guillaume said.
After a five-day training in Toronto, Guillaume returned to her community with newfound ambition. She partnered with the Little Haiti Cultural Complex and the Miami-Dade Public Library System and after three months she finalized plans to have 12 local artists and authors fill her pop-up book shop.
"Representation matters. Students don't see enough material that looks like them," Guillaume said. "Kids need to see themselves in these books."
The initiative has already made an impact on residents.
Valentina Elao, 12, is a local artist in Little Havana. She uses art as a means to cope with depression, an illness that crept up for her in January after she was bullied and sexually harassed. The ugly episode, she said, led her to attempt suicide.
"In my era, bullying didn't kill kids," said Valentina's  mother, Misheel González.
Gonzalez's father helped Guillaume build the mobile library. And after hearing Valentina's story,  Guillaume recruited the youngster to help her paint the interior of the pop-up book shop.
"We want to feature the unknown," Guillaume said. "When you follow through on your dreams, opportunities open for other people to heal. People need to heal in communities."
Those communities are her drive. Guillaume aims to bring adults and children alike to her book shop, her goal is to unite communities.  
"The more we talk and tell our stories, the more we can understand each other," Guillaume said. "We want them to know their stories matter too. If we gain that sense, we can start building our communities back little by little."