Book Fair Sprinkles In An MDC Flavor
Three authors at this year's Miami Book Fair will have a home-field advantage.     
Miami Dade College alumnus Dariel Suarez, West Campus professor Steve Kronen and retired professor Geoffrey Philp will all be featured, in various ways, at the College's signature literary event.  
Here are their stories:
Geoffrey Philp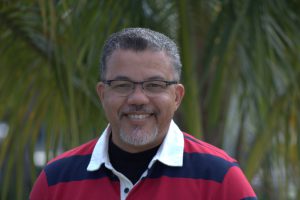 Philp will moderate "Reading Jamaica" on Nov. 17 at 5:30 p.m. in Room 8301.
The panel features authors that have written extensively about the country in their work. They will explore themes such as racial identity, gender and sexuality, family and alienation and the rich diversity of Jamaican culture.
For Philp, who wrote Garvey's Ghost, a book on Jamaican political activist Marcus Garvey, the event is personal.
"I've been reading their work and enjoying their work," Philp said. "There were similar themes to my work in some ways, especially in my last novel."
The event also marks a homecoming for Philp.  
He started at the College as a student in 1979, transitioning into a paraprofessional, instructor, professor, department chairperson and then back to the role of professor. Philp, 60, retired last year as an English professor at the North and InterAmerican Campuses and is currently working on a graphic novel based on Garvey.
"The Book Fair has been a tremendous help to me," Philp said. "Every book I've ever published, I've brought to the Book Fair."
Through this event, Philp hopes to incorporate his teaching techniques into his discussion with the authors, aiming to have his audience learn more about Jamaica through fiction.
"One of the joys of teaching for as long as I did at MDC was opening my students' eyes to new things," Philp said. "I'm hoping I'll have a similar experience when I introduce these authors at the Book Fair."
Dariel Suarez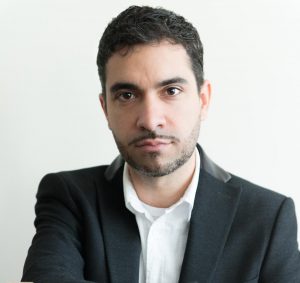 Suarez will read excerpts from his award-winning short story collection, A Kind of Solitude, during "Short Stories: A Reading" on Nov. 17 at 12:30 p.m. in Room 1365.   
The collection, set in Cuba, provides audiences with a new perspective of the country.
"I used to blog about the Book Fair," said Suarez, who was born in Cuba. "I remember being inspired by seeing a lot of Latino authors, so being able to read there now with my first book coming out is kind of surreal."
Suarez, who currently lives in Boston, got involved with the Book Fair by reaching out to the coordinators in June and describing his story, including his love for the event while he lived in Miami. Soon after, he was included.
"It's really exciting," Suarez said. "I'm hoping it'll be a bit of a coming home celebration."
His return to MDC adds extra significance to his trip. Suarez, who graduated from MDC in 2008 with a focus in creative writing, believes his love for writing started through the classes he took at the College.
"It was a really crucial moment for me. I was younger and I wasn't really sure if I could be a writer," Suarez said. "[The classes] allowed me to fall in love with the craft."
Steve Kronen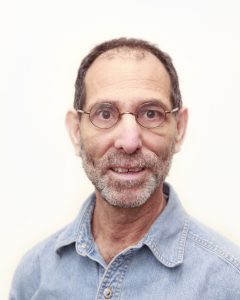 West Campus librarian Steve Kronen is presenting his poetry collection, Homage to Mistress Oppenheimer, at the "Poetry is Alive and Well in Florida" event on Nov. 17 at 1:30 p.m. in Room 6100.
"I wanted to make sure I had an opportunity to read my new book," Kronen said. "MDC is doing a great thing, hosting the Book Fair all these years."
Kronen's book, which the Book Fair describes as exploring the "spaces between science and God, between the apocalyptic and the everyday" is part of a four-author panel exploring how poetry is still vibrant in Miami.
"I hope it promotes poetry," Kronen said. "I hope, like I guess any other writer does, that they like my work."
With a poem collection dealing with issues beyond the surface-level, Kronen hopes that audiences can look beyond the current disputes and seek refuge in literature.
"This country is at a tipping point. We've seen under [President Donald J.] Trump a greater and greater tendency towards authoritarianism," Kronen said. "It's all of our responsibility to make sure that doesn't happen here. Literature can help us do that."
Through his presentation, Kronen aims to bring that hope home.
"It's all very familiar and comfortable," Kronen said. "It feels very homeish."
All three events will be held at Wolfson Campus, 300 N.E. 2nd Ave.