YouTube Shifts Entertainment Industry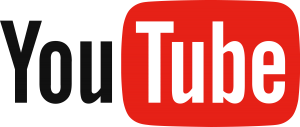 When YouTube was founded 13 years ago, no one could've predicted how it would revolutionize the entertainment industry. Helping kickstart the careers of influencers like Shane Dawson and the Paul brothers, YouTube has given anyone with a camera a voice, letting a new generation of filmmakers create for and interact with audiences around the world.
YouTube achieved this by appealing to a different market. Unlike television, YouTube content is essentially being created by the viewers, as viewer feedback influences the future of Youtubers work. Famous Youtuber James Charles' video I Let My Subscribers Pick My Makeup For a Day is a prime example of the direct influence that viewers have on content, leading to a sense of friendship and an overall genuine experience — one of the essential and distinguishing elements of YouTube that separates it from other entertainment.
In transforming the way we connect with others personally, Youtubers like Shane Dawson and Jeffree Star have redefined what it means to open up about their personal lives to the world, another important aspect as to why people are choosing YouTube over general TV. Today's generation craves something that is more genuine, raw and not infiltrated by big companies.
With a total of 17.5 million subscribers and an average of 15 million views per video, Dawson has never been one to refrain from talking about his personal struggles. After years of dealing with depression, anxiety and body dysmorphia, he's managed to use his extensive platform to raise an overall awareness for mental health issues.
Star has managed to do this in his docuseries The Secret Life Of Jeffree Star,  which has gained the attention of celebrities such as Paris Hilton and Kathy Griffin. The show takes viewers into the private life of the entrepreneurial makeup artist, with his life and personal battles being the overall theme of the show. As a mental health advocate, Star vows to remind people that it's okay to struggle every day and that they should never be ashamed to admit if they struggle with mental issues.
In a sense, it's refreshing to see how the YouTube community is shifting the entertainment industry to a more open and accepting one. One where people are not afraid to discuss how they are feeling, and in general, a safe place for people to be themselves.