Writing About #MeToo: Caution Needed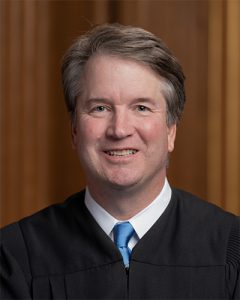 With the #MeToo movement nearing the two-year mark, those that originated it have begun to analyze their roles and the effects they've had. However, in delving into the topics that drove it to the mainstream, one has to wonder if there's a risk of diminishing their impact.
The bombshell started Oct. 5, 2017 when two reporters from the New York Times, Jodi Kantor and Megan Twohey, published their deeply-reported investigation into Hollywood mogul Harvey Weinstein. The story blew up the news cycle, which imploded even further when Ronan Farrow, a contributor for the New Yorker, published his own Weinstein investigation, cementing the status of the film executive and heightening the profiles of the reporters, all of whom won Pulitzer Prizes for their work.
Kantor and Twohey continued their beat of sexual harassment both through the Weinstein case and others, becoming the lead reporters on the Times' coverage of the Brett Kavanaugh assault claims. Their novel on both of those cases, She Said: Breaking the Sexual Harassment Story That Helped Ignite a Movement, was published last month to glowing reviews, commending the reporters for indicating the process it takes to report on such sensative stories. 
Farrow did the same, analyzing different corners of the Weinstein story while reporting on harassment from individuals like New York Attorney General Eric Schneiderrman and President Donald Trump. His novel, Catch & Kill: Lies, Spies, and a Conspiracy to Protect Predators, is out now, documenting his own investigations and multiple outlets' alleged scrubbing of his story.
However, despite their acclaimed coverage, not all books on the #MeToo movement have been as successful.
Two other Times reporters, Robin Pogrebin and Kate Kelly, published The Education of Brett Kavanaugh: An Investigation, documenting the controversial period of the Supreme Court Justice's life where multiple women accused him of both sexual harassment and assualt. 
However, while corroborating accounts of some of the accusers, their novel has been plagued by some who view it as slandering Kavanaugh. This is especially after an excerpt in the Times' Books Review cited another case the authors discovered through their reporting that fell apart after further scrutiny. Through that, doubt sewed over other aspects of the novel, making the case presented by the two much harder to present.
While it is important to memorialize the events that have led this far, as progress has been made, restraint almost seems necessary to prevent further incidents from damaging that progress.