Wolfson Campus Vandalized During George Floyd Protests in Miami
Cracked windows covered with plywood, graffiti expressing disdain for law enforcement and vending machines with shards of glass were the remnants left at Wolfson Campus after dozens of protesters stormed Kyriakides Plaza Saturday to protest the killing of George Floyd by Minneapolis police.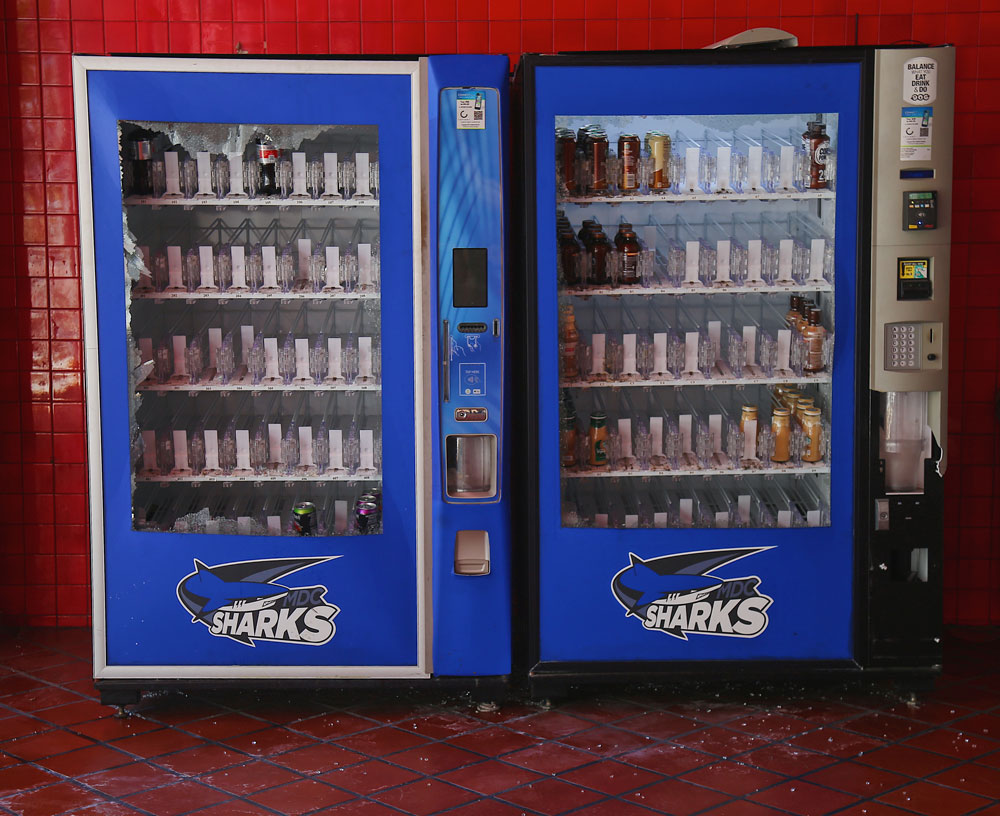 The protests, which started at 3 p.m. and spread across several areas in downtown Miami, began to escalate at the College just after 9 p.m. on May 30. Demonstrators milled around the plaza, while others congregated between Wolfson Campus and McDonalds, at the corner of N.E. 2nd Ave. and 4th St.
The protest grew violent about an hour later after protesters busted open two vending machines and hurled rocks at several windows at the Business Innovation & Technology Center department in the 2000 building, just north of the plaza. There were no signs of forced entry, said Miami Dade College spokesperson Juan C. Mendieta. 
Three window panels were cracked in the process. Several walls on the west side of building one and the south side wall of building three were defaced with spray painted messages that read "Fu*k Ops,"  "FTP" and "Fu*k 12," all aimed at police.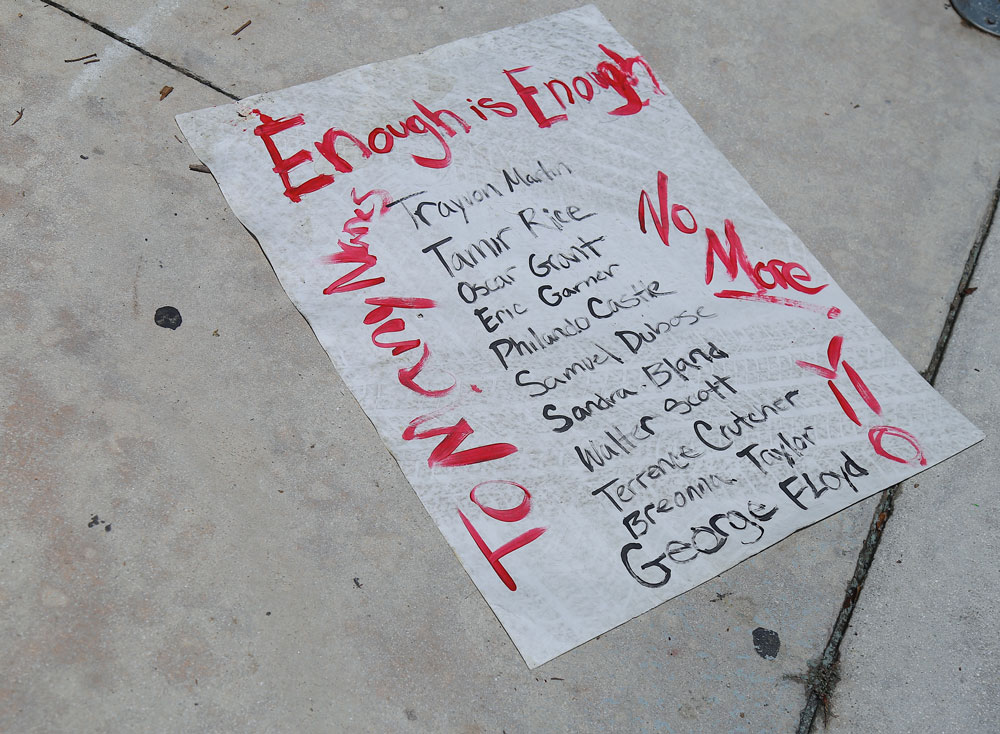 At around 10:35 p.m.⁠—an hour and half after a city-wide curfew set by Miami-Dade County Mayor Carlos A. Gimenez went into effect— police, who were decked out in vests, shields, protective pads and helmets, got into a tense standoff with protesters on second avenue, in front of Wolfson Campus. 
The protesters knelt several yards away from the officers, chanting "No Justice. No Peace." Officers eventually fired several canisters of tear gas into the crowd and cleared the area.
Protests continued on Sunday. The group started at American Airlines Arena, and walked through Wolfson Campus, the Federal Detention Center, highway I-95 and various other areas in downtown Miami. 
There were at least 10 cases of graffiti reported on Sunday at Wolfson Campus to several walls on the westside of building two and glass windows outside of building eight, according to Mendieta. Some of the messages read "ACAB," an acronym for "All Cops Are Bastards," and "Die Pigs."
Most of the graffiti has been pressure cleaned or painted. The windows will be replaced at a later time, Mendieta said.