Weightlifter Attempts To Snatch Victory At The International University World Championships In Poland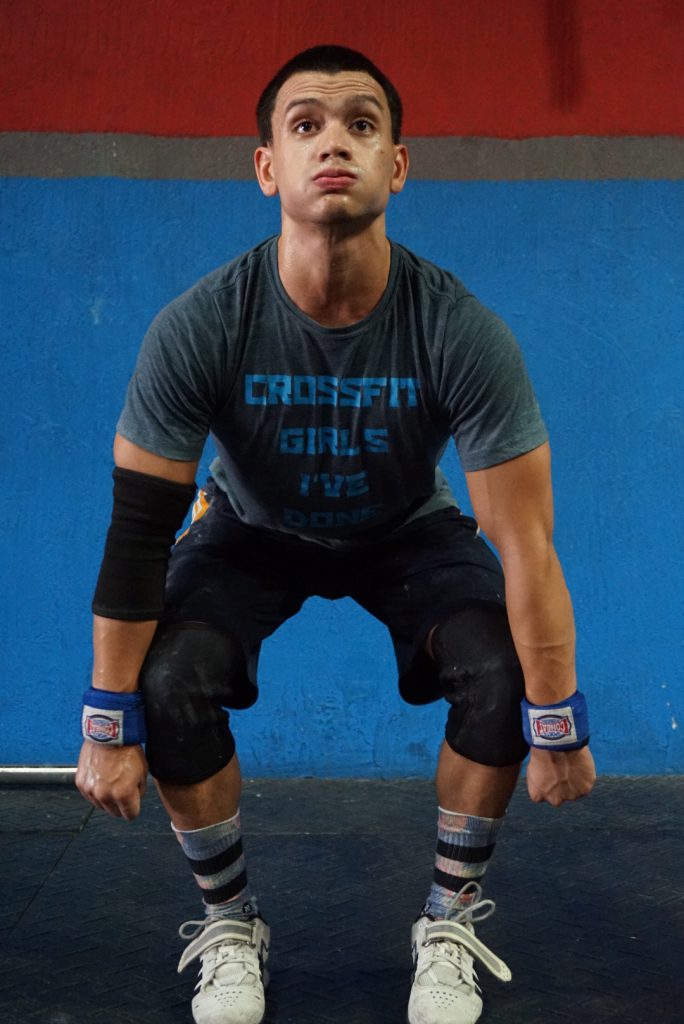 Joseph Garcia's life revolves around being a well-oiled machine.
Each morning, as he makes his way to Crossfit Muscle Farm, a small, dimly-lit gym in the heart of Downtown Miami—his home away from home—Garcia thinks of ways to challenge himself.
During a recent workout, Garcia, a Wolfson Campus student, mentally prepares himself for the day's workout—snatches. It's a small step in his training regimen to prepare for the International  University Weightlifting Championships in Poland on Sept. 20, where he will participate in the 55kg (which translates into 121 pounds) weight class.
"I'm never content," said the 24-year-old, who started competitive weightlifting four years ago.
That edge has been present his whole life. At Miami Senior High School Garcia was on the wrestling team.
"If most athletes had one-fifth of the dedication and drive Joseph has, they would be unstoppable," said Jared Malagon, a close friend of Garcia and also one of his training partners. "Most athletes you meet in this sport have different goals but we're all dedicated to achieving them. Joseph is on another level."
A year after graduating high school, Garcia took up CrossFit to continue competing and staying in shape. He began taking weightlifting more seriously and teamed up with Pablo Roman, his coach for the past four years.
"He was the one who urged me to begin weightlifting," Garcia said. "He pushed me toward weightlifting and told me to forget CrossFit because I was too small for it."
Roman, whose 40-year history with weightlifting includes competing for the Cuban National team in his youth and spending the past eight years training athletes in the United States, saw the potential in Garcia when they first met.
"I approached him and told him that he has the potential to be a great athlete in the sport," Roman said. "Throughout the years I've known him, his dedication has allowed him to succeed at this sport."
Though Garcia's love for the sport came early on, it wasn't until he began competing in meets that he got addicted. Since his first meet at the Senior National Championships in 2015, Garcia has received countless accolades, including third at the 2017 Arnold Weightlifting Classic, fourth at the 2016 Senior National Championships and second at the National University Championships this past April, which allowed him to qualify for the world championships.
The road to Poland has not been easy. Since beginning weightlifting, Garcia has undergone a complete lifestyle change.
Garcia spends six days a week exercising for two and a half hours each day. He focuses on various Olympic lifts such as the snatch,  clean and jerk and press followed by a squat or deadlift variation.
"His programming consists of three Mesocycles of training. They are divided into three weeks of general preparation, five weeks of specific preparation and four weeks competitive," Roman said. "Once he gets on the last two weeks of the competitive preparation is when he is getting into his best or the athlete's peak."
Garcia's strict schedule has allowed him to reach personal records of 97 kg (213 lbs) in the snatch and 120 kg (264 lbs) in the clean and jerk.
"I don't think there are many people who can work as hard as Jojo," Malagon said. "When we're training, he's got a different motivation than everyone else. Most of us train to be stronger but for Joseph, he's always pushing himself to [be] better than he was before."
Garcia, who's 5-foot-2 inches and weighs 121 pounds, has fine-tuned his diet to compete in his weight class. He has to maintain a body fat percentage below eight percent throughout the season.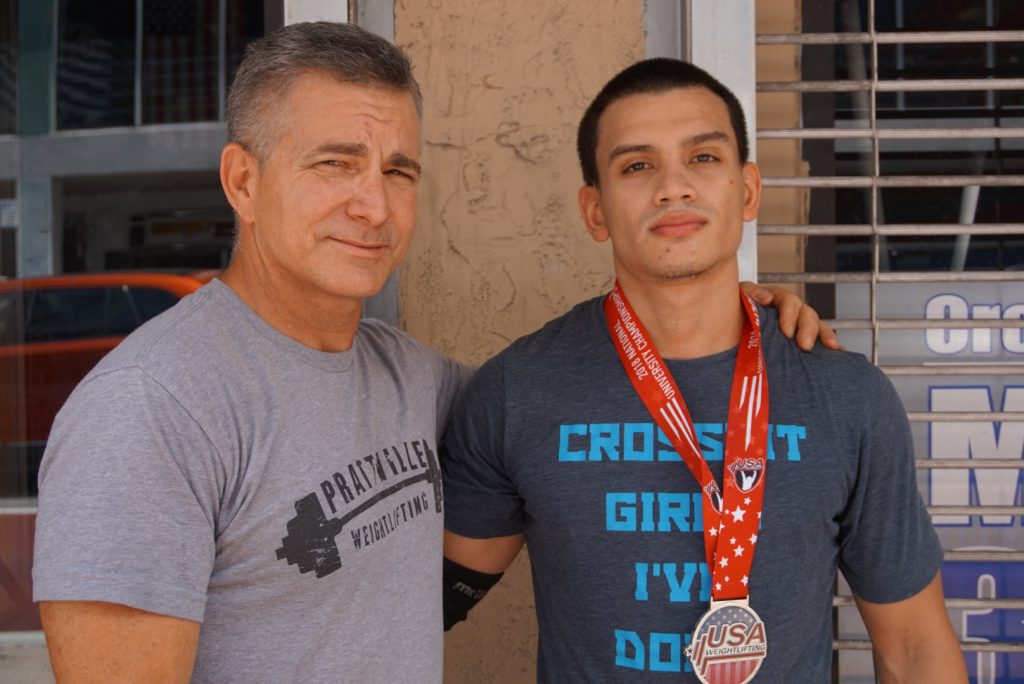 For breakfast, he has a large protein shake followed by chicken breast and a potato for lunch and later a large salad for dinner, all amounting to 2,000 calories per day. When he's preparing to cut body fat prior to a meet, he lowers his caloric intake to 1,300 calories.
Garcia has also sacrificed his personal life. He rarely goes out at night or consumes alcohol because it gets in the way of his recovery.
"Recovery is everything in this world," Garcia said. "It means I have to prioritize my sleep and nutrition above all else even if that means having to sacrifice a night out during the week."
Throughout his weightlifting career, he has also had his share of setbacks. In 2016, Garcia suffered a lumbar tear, which forced him to abandon training for six months.
"He had to go back to square one," Roman said. "Where he is now is where he was before the injury."
According to Roman, the injury is a perfect example of how determined Garcia is to continue.
"It's easy to lose motivation and not come back from it," Roman said.
Garcia then chimed in: "I'm always hungry. If you're going to put in all this hard work and effort, why lose?"
He hopes to use his success at the world championships to become a national champion in the junior and senior divisions.
When Garcia finishes at Miami Dade College—he has two classes remaining—he plans to transfer to Florida International University, where he will work toward a degree in recreation sports management. Garcia dreams of opening his own gym to train the next generation of athletes.
"Coming from where I come from without a father figure, I believe that I can help my community, specifically at-risk youth, that may potentially turn to something else to look for that love and guidance," Garcia said. "I am confident that when I open my own gym I can mold these young men into becoming the best possible versions of themselves. Not just in the gym, but also in school, in life. With proper guidance, I believe any at-risk kid can become a success story. From at risk to a high school graduate to a college graduate and a family man or woman. All of that starts with proper guidance such as a coach that cares and the safe place of a gym."
To assist Garcia with his trip to Poland, go to: www.gofundme.com/university-world-championship?member=117530