Wagner College Transfer Must Sit Out Fall Semester Due To Academic Issues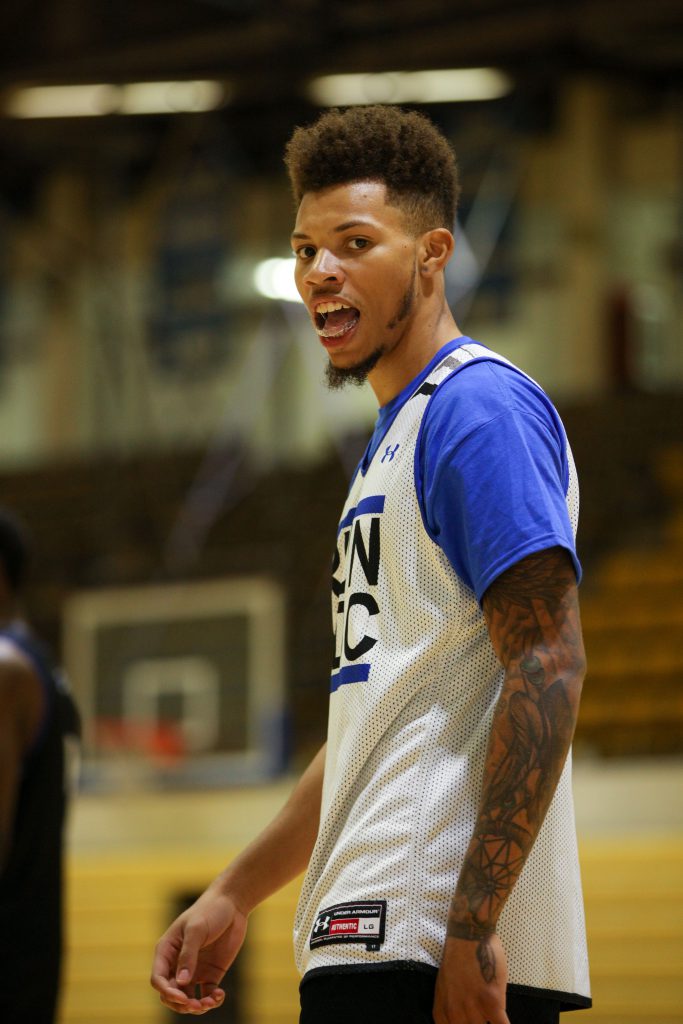 Connor Ferrell, a Division I transfer who was expected to provide a scoring punch to the men's basketball team, is not playing this semester because he is academically ineligible.
The issue stems from several classes Ferrell failed this summer, which dropped his GPA below the required 2.0, according to sources. He is currently practicing with the team and taking classes and could return to the active roster in January. According to his bio on the Miami Dade College athletics website, he is majoring in sports medicine.      
Sharks head coach Kevin Ledoux and Ferrell did not respond to several requests for interviews for this story.
Ferrell, a 6-foot-4-inch shooting guard from Conyers, Georgia, transferred to MDC from Wagner College in Staten Island, New York.
The 20-year-old sophomore started in 20 games during his freshman season at Wagner College, averaging 5.5 points, 2.4 rebounds and 0.8 assists per game. Ferrell has previously said that he transferred to MDC for an opportunity to be recruited by a bigger Division I program.
As a junior at Rockdale County High School in Georgia, Ferrell averaged 16.1 points per game. By his senior year he improved his scoring average to 16.8 points and was named to the  All-Conference first team for offense and defense. Ferrell scored more than 1,000 points during his high school career.   
After high school, Ferrell attended DME Sports Academy in Daytona Beach, FL., a post-high school sports academy that prepares athletes for college. During the 2015-16 season, he averaged 11 points, four rebounds and three assists per game.  
Ferrell's father Duane Ferrell played in the National Basketball Association for 11 years for teams such as the Atlanta Hawks, Indiana Pacers and Golden State Warriors.
Sports editor Giovanni Del Fa contributed to this story.