Vandals Leave Their Mark On Kendall Campus
Kendall Campus has received more than 30 complaints involving graffiti or destruction of college property since last August.
Similar campuses, like North and Wolfson, have received a total of seven complaints during that period.
Some of the more alarming incidents have included racial slurs, anti-semitic imagery and xenophobic comments.
"If we look at the numbers, we have over 40,000 students that come here," said Brian Stokes, director of administrative services at Kendall Campus. "We have seen an uptick of graffiti in the campus. In the seven years I have been here, I have not seen that much [graffiti] over that time compared to the last three months."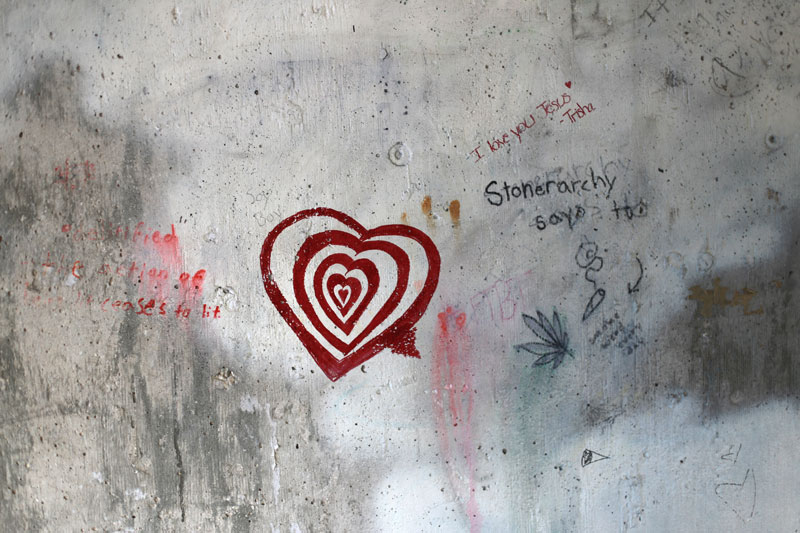 Since January alone, the campus has received 19 reports of vandalism, according to public safety logs.
In response to the surge, the campus has partnered with the Miami-Dade Police Department's gang unit in hopes of halting the tomfoolery.  
Kendall Campus is expected to install campus-wide security cameras to increase public safety officers' ability to monitor the premises, Stokes said. Building L will be the first to receive the new installations by the end of May, with the rest of the campus expected to be outfitted later in the year. North and Wolfson campuses already have security cameras.    
Some of the buildings that have been targeted the most at Kendall Campus are buildings 2, 3, L and M—each has had at least three reported incidents. Building 4 has had the most reported occurrences, with six cases since August.
In one incident, a vandal tagged the word "sativa" in seven separate locations. Another vandal spray-painted what public safety reports say was "political propaganda in favor of Kanye West" on projection screens in Rooms 3309, 3310 and 6204.
The screens could not be cleaned and had to be replaced. Each had a value of $800, costing the campus $2,400.
The acts were not limited to graffiti.
Several bathrooms across the campus had toilet seats torn off, mirrors scratched and toilets clogged with paper. Cars have been keyed with lewd phrases such as "Get a room," "F— me harder Virgin" and drawings of phallic objects. In the computer courtyard, eight computers had their disc drives stuffed with food.
"This is senseless," Stokes said. "It's our obligation to make sure we can clean everything as quickly as possible. I find it all to be a nuisance."
To repair the damage, maintenance workers spend hours painting over the flagrant graffiti around campus. Anything that can't be painted over or fixed has to be replaced. It can take hours for custodians and maintenance crews to reverse the damage.
"Our workers spend hours trying to get the campus to remain clean," said Oscar Cortina Gault, maintenance supervisor at Kendall Campus.
Nelson Magaña, who serves as dean of students at Kendall Campus, partly blames the crimes on the campus' large size.  
"Every so often we see an uptick in vandalism on the campus," Magaña said. "The reasons are often hard to pinpoint, but the campus is a microcosm of our greater community. Kendall is by far larger than all our other campuses, and we have more students as well. This also means it is more difficult to have eyes and ears in all corners."
The College's Code of Conduct outlines that vandals are subject to disciplinary action and/or may require restitution for damages. Alleged perpetrators are investigated by the dean of students.
"Vandalism is a violation of the code of conduct," Magaña said. "The severity of the violation will have a direct impact on the consequences to the student, but so will the student's reaction to the process."
Students caught vandalizing college property face repercussions ranging from community service to disciplinary suspension, restitution, temporary suspension and dismissal.
If found guilty by the dean, students have the option to appeal their sentence and the campus president has the ability to uphold the penalty or reduce it.
Offenders can also face misdemeanor or felony charges depending on the severity of the damage.
"We're hoping that through our work, we can slow down this aggressive pattern," Stokes said. "This is [the students'] environment. We are the caretakers. We want to provide an environment that's clean, safe and welcoming."