Tower Theater Keeps Moviegoers Connected With Streaming Site
The entertainment industry, like all of us, is feeling the effects of the coronavirus.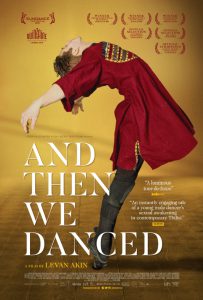 Movie productions have been delayed. Films have failed to make a profit. Theaters have shuttered their doors.
In response, Miami Dade College's Tower Theater, located in Little Havana, launched a virtual theater on March 26 for movie buffs to watch their favorite films while in quarantine. 
"When [MDC] made the correct decision to close for the safety of our audience and staff, our thoughts immediately turned to how we can maintain that connection through what is sure to be a long quarantine period," said Nicolas Calzada, director of the Tower Theater. "We believe strongly that great cinema can continue to be a source of insight and inspiration during difficult times." 
So far, the virtual theater has made five films available to stream—And Then We Danced (romance/drama), Saint Frances (comedy/drama), Sorry We Missed You (drama), The Whistlers (narrative/drama) and Once Were Brothers: Robbie Robertson and The Band (documentary/music). 
Movies can be viewed on the Tower Theater's streaming site, KinoNow, for $12. Most purchases allow viewers a 30 day window to watch the film. 
The theater is planning to release award-winning films that couldn't be screened at the College's 37th annual Miami Film Festival because of the coronavirus cancellations. They're also worked with movie distribution companies like Music Box, Magnolia, Oscilloscope, Kino Lorber and Zeitgeist to acquire more films.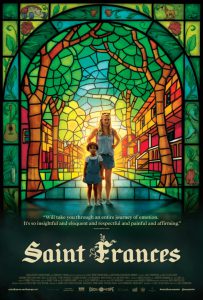 Planning for the virtual theater began after the College cancelled all college-wide events and transitioned to remote learning.  
It's too early in the process, officials said, to tell if viewers are connecting with watching films online. 
"The challenges are many and ongoing, and they stem mostly from the fact that this is completely uncharted territory for everyone involved: theaters, distributors, audience," Calzada said.
Profits from the virtual theater will be split between the Tower Theater and the film's distributor—the same way it would have been done if you bought the ticket in-person. 
"We believe nothing is more important than the safety of our audience, staff, and the broader community," Calzada said. "We strongly believe everyone should closely follow [the Centers for Disease Control and Prevention's] guidelines and do their part to ensure that social distancing helps flatten the curve of coronavirus cases so that our healthcare systems are able to sustain themselves and best navigate this crisis."