Three Sharks Selected In MLB Draft
A trio of former Miami Dade College baseball players were selected in the 2017 Major League Baseball Draft in mid-June.
Outfielder Kevin Williams was picked  in the 13th round by the Los Angeles Angels. Right-handed pitcher  Alex Valverde and lefthander Ivan Pelaez were both selected by the Tampa Bay Rays. Valverde was picked in the 22nd round and Pelaez in the 33rd round.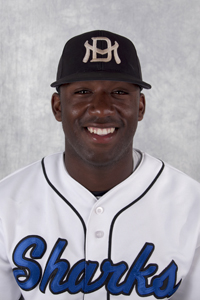 Williams played two seasons for the Sharks from 2014 to 2016. He had a .269 batting average, two home runs, 32 RBI and 11 stolen bases. In his sophomore year he played in 37 games, improved his batting average to .356, added 23 RBI and 21 runs and had eight stolen bases.
"Kevin Williams had two good seasons with me," said MDC Head Baseball Coach Danny Price. "He was an outstanding student and a hard worker."
After MDC, Williams attended Samford University. In  2017, his lone season at the school, he lead the team with 11 home runs and added 34 RBI and 13 doubles while scoring 37 runs.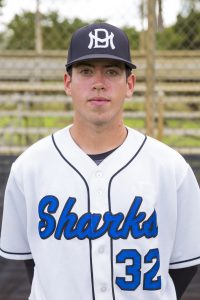 Valverde played at MDC during the 2016-2017 season after transferring from ASA College. He posted a 1.80 ERA, had 92 strikeouts and an 8-1 win-loss record in 85.0 innings at MDC. During the 2017 FCSAA Baseball State Tournament, Valverde was named to the All-Southern Conference First Team and he received Florida College System Athletic Association All-Tournament Team honors.
"Something Coach Price told me that stuck with me was to not try too much," Valverde said.  "It's the same game even though it's on a pro level."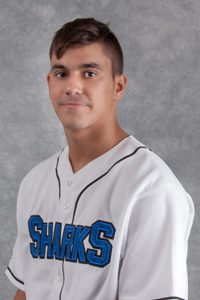 Pelaez played for MDC in 2014 and was a key contributor to the Sharks pitching staff. As a sophomore he had an ERA of 2.25, 26 strikeouts and a 3-2 win-loss record in 36 innings.
During his two seasons at Faulkner University, Pelaez pitched in 38 games and had an 18-6 win-loss record, while posting a 2.66 ERA and 165 strikeouts in 179 Innings.
"My goal is to hopefully work myself up to the big leagues," Pelaez said. "But if baseball doesn't work out then I want to be a teacher. I want to inspire young kids, that they can do anything they want to do and that there's no limitations on your ability."