This Top Five Movie List Will Make You Yearn For Christmas Morning
This year has been inarguably a tough one, so it's easy to get lost in all the madness and forget what it feels like to have holiday spirit. I've curated a list of movies that showcase the oddness that is 2020 while giving you holiday cheer. 
Here are my top five movies to watch this holiday season:
1. Happiest Season (2020)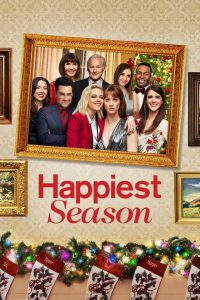 This November, Hulu released a Christmas romantic-comedy so outrageously heartwarming that it would be nearly insulting to not give it a gander. Premiering in the perfect year, Happiest Season, directed by Cleau DuVall, teaches tolerance and love. 
Kristen Stewart and Mackenzie Davis star as Abby and Harper, two lovers who just want to spend Christmas morning with one another at Harper's family home. Little does Abby know, her girlfriend may be harboring a little secret from her family that acts as the icing on this hilariously delicious cake.
2. The Family Stone (2005)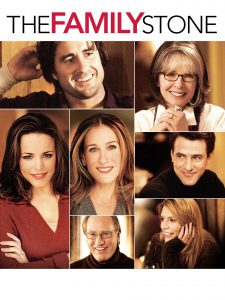 Staying in the genre of heart-warming dysfunctional families, The Family Stone, directed by Thomas Bezucha, is the missing piece to your 2020 puzzle. 
With an all-star cast that includes Sarah Jessica Parker, Diane Keaton and Rachel McAdams, this soul-lifting yet oddly heartbreaking comedy centers around Meredith Morton (Sarah Jessica Parker), an uptight businesswoman who accompanies her boyfriend to his family home for Christmas. What follows is a whole bunch of laughs, tears and an unexpected game of charades.
3. The Night Before (2015)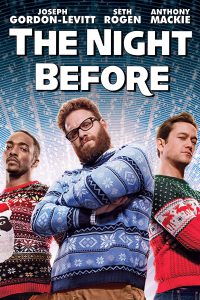 This may seem like a stretch from the classic holiday movies but it fits my criteria perfectly. It's an 'R' rated Christmas comedy that serves up everything you expect from a Seth Rogen production while maintaining the heart and soul of a holiday classic. 
The Night Before is directed by Jonathan Levine and stars Seth Rogen, Joseph Gordon-Levitt and Anthony Mackie. It follows the best friends as they are about to take a giant leap into adulthood but not before they spend one last year searching for the holy grail of Christmas parties. It's raunchy, funny, relatable, heart-warming and conjures up an outrageous cameo from America's sweetheart, Miley Cyrus. What's not to love?
4. The Holiday (2006)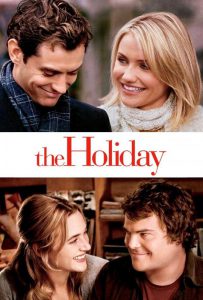 There is something about the holiday season that makes the air feel magical, almost like something serendipitous is bound to occur. Leave it to Nancy Meyers to bring this feeling to light. The Holiday, written and directed by the above-mentioned master of romantic comedies, welcomes new love and opens our hearts to new experiences. 
Led by an A-list team of performers, The Holiday stars Cameron Diaz as Amanda, a big time Hollywood producer with an unlucky-in-love attitude, and Kate Winslet as Iris, a columnist in the United Kingdom who has the same lost feelings in her tiny town.
Both are looking for a change. They have never met before and decide to rent out each other's homes for what turns out to be an unsuspected love story filled with an overwhelming amount of heart.
5. Gremlins (1984)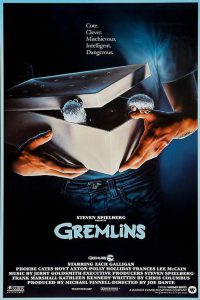 It would be a crime against holiday lovers everywhere if I were to leave out of one of the most prominent films in holiday history, Gremlins. 
Released almost forty years ago, it's directed by Joe Dante and is the perfect combination of comedy and horror. Phoebe Cates and Zach Galligan lead you through a small town that has come under attack by a horde of mischievous monsters. Don't let that fool you though, as this movie is filled with timeless holiday spirit and plenty of laughs. As long as you don't let these little gremlins get wet, you're bound to have a jolly good time.