This SGA President Won't Have To Look Far For Advice; He Will Replace His Twin Brother At Homestead Campus
Angelo and Paul Douillon were born a minute apart on May 11, 2000 at Orange Park Medical Center in northern Florida.  
Paul came first at 10:03 a.m.; he weighed in at four pounds and 14 ounces. Angelo followed at 10:04 a.m., weighing five pounds and 5 ounces. 
Ever since then, the fraternal twins have done everything together. They've shared bunk beds, clothes, music and textbooks.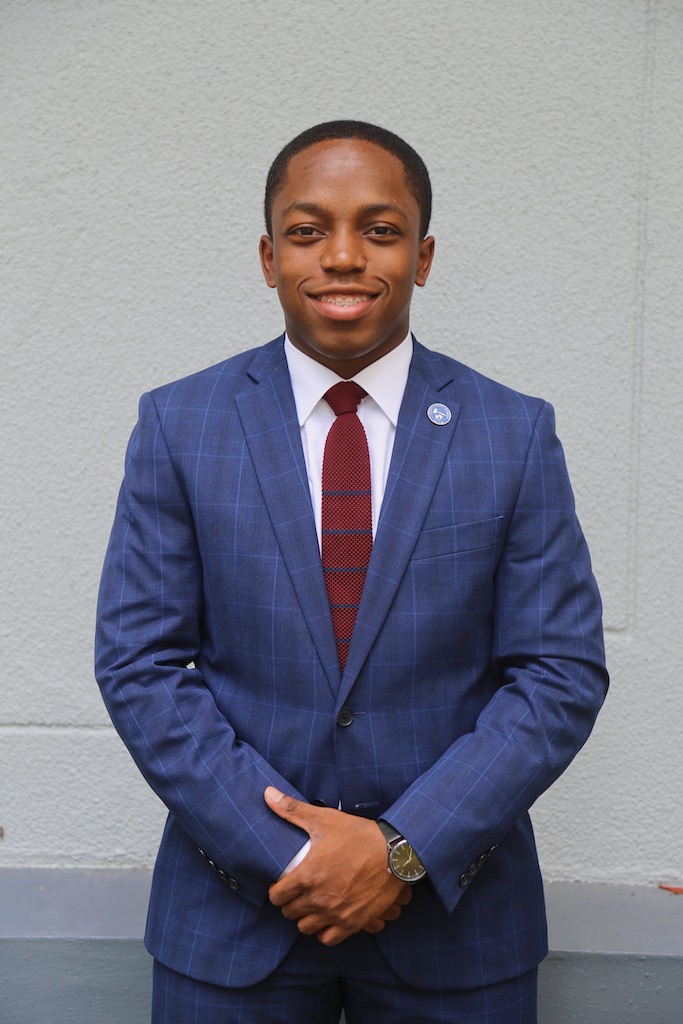 Their bond has been unbreakable. 
Angelo will lean on that bond as he follows—yet again—in his older brother's footsteps, replacing him as Homestead Campus Student Government Association president. 
"You don't want to deliver less than what the previous president gave because it's all about achieving more," said Angelo, who officially starts his duties on July 31. "I want to show my fellow Sharks the importance of being an active member in their community."
Angelo hopes to engage his peers through volunteer work. He wants to create career opportunities for young Black students through workshops, campus events and mentorship programs. 
Paul made his mark last school year by organizing public safety workshops and advocating for restroom renovations, water fountains reinstallments, enhancing the quality of vending machines products and seeking better study areas for students.
"I realized the effect my brother was having on the city and campus," Angelo said. "I thought it was beautiful to leave a positive footprint." 
Musical Bond
The 20-year-old twins are the children of Antoine and Ruth Douillon.
The family moved into a three-bedroom home in Homestead when the twins were two years old after Antoine became the pastor at Homestead Assembly of the Body of Christ church. 
When they were four, their parents gave Paul a five-piece drum set and Angelo an acoustic guitar. 
For the next six months, the twins learned under Antoine's guidance. Their father plays the drums, and acoustic and bass guitar. 
The brothers soon joined the rest of their musically inclined family. Ruth is a baritone player. Sashine—the eldest sister—plays the flute and piano, and their other sister Gina plays the alto saxophone.  
In all, the family owns 12 musical instruments. They host spontaneous jam sessions in their living room and sing Christian songs by Elevation Worship and Cheryl Neptune, as well as pieces they write themselves.
"It's very spontaneous," Paul said. "But when it happens, it's so powerful."
They also perform at their father's church three days a week. Paul is the lead band director and Angelo is the assistant band director.
Paul and Angelo attended the Homestead Assembly Christian Academy, a private school in Homestead—where Ruth works as a supervisor. 
In 2015, the twins started homeschooling. Ruth taught them using the Accelerated Christian Education, a Christian education curriculum. 
In June of 2018, they attended a graduation ceremony in Tennessee for ACE students. 
Making Their Mark At MDC 
That fall, the brothers started attending Homestead Campus. It was a transition for the twins.
"Growing up, it was mainly working at our own pace, and [at MDC] there's deadlines and your teacher is no longer your mother," Paul said "I felt so out of place."
Paul is studying criminal justice with a pre-law track and is scheduled to graduate this summer.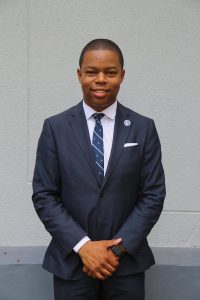 He is transferring to the University of Miami to pursue a bachelor's degree in political science and wants to attend law school, and pursue a career in local government. His goal is to be elected to a legislative position and represent Florida.
Angelo expects to graduate from MDC next spring with an associate in arts degree in computer science. He plans to study computer science at either Florida International University or the University of Miami and eventually work in the Federal Bureau of Investigation's Cyber Division.
Although they're similar in appearance, Paul and Angelo have vastly different personalities. Paul is outgoing and extroverted and Angelo is quiet and reserved. 
Their fashion style also differs. Paul prefers to wear neutral colored ties and clothing. Angelo leans toward vibrant colors and floral patterns.  
Last January, Paul founded Musical Minds after realizing there was no music club at Homestead Campus. 
The organization helps students learn how to play the piano and guitar. Prior to the coronavirus pandemic, members performed during campus events and at Homestead Hospital. 
As usual, Angelo was his brother's right hand man during the process. He attended every event, recruited students and volunteered whenever Paul needed someone to perform at Homestead Hospital. He became the club's treasurer last summer.  
"Our one big mission is to spread positivity through music," Angelo said. "If we could spread positivity—not just through our school, but through our city—it could impact the community in a positive way."
Angelo also released an instrumental Christian album entitled Hymns of Praise and Worship on May 18. The album can be found on YouTube, Spotify, and Apple Music.
Finding A Home At SGA
Paul joined SGA as a senator in January of 2019. He was driven by the ability to advocate for the student body. Four months later, he was elected president. 
"Paul has one of the strongest characters that I have witnessed in a student leader in my 15 years at Miami Dade College," said Homestead Campus SGA advisor Nicole Bryant. "He brought renewed energy to the campus, as well as a strong focus on student engagement, academic advancement, role modeling, and professionalism."
Angelo's path to the presidency was similar. He joined SGA as a senator in October of 2019, and was elected president this past April.
Big brother's advice to little brother as he starts his term as president: stay humble.
"Despite whatever success you reach, you're never better than anyone," Angelo said. "It's not a one person show, it's a community effort."