This Café In Wynwood Is A Vegan Dream
This new year has been all about new beginnings and trying new things. That is why Chef Chloe and The Vegan Café in Miami Design District is the perfect place to visit.  
The café is located at 140 N.E. 39 St. on the second floor of Saint Roch Market, a chef-centric food hall that includes 11 other eateries. The place was hard to find amid all the other options, but once I entered the café, the confusion was worth it. The room was filled with a warm and welcoming feeling.
The owner, Chloe Coscarelli, has been practicing veganism since 2004. 
In the early 2000s there was a lack of variety when it came to dairy and meat substitutes. People had to get creative—and Coscarelli did exactly that. She has managed to take traditional recipes, such as nachos or cupcakes, and turn them into delicious and abundantly flavored vegan meals.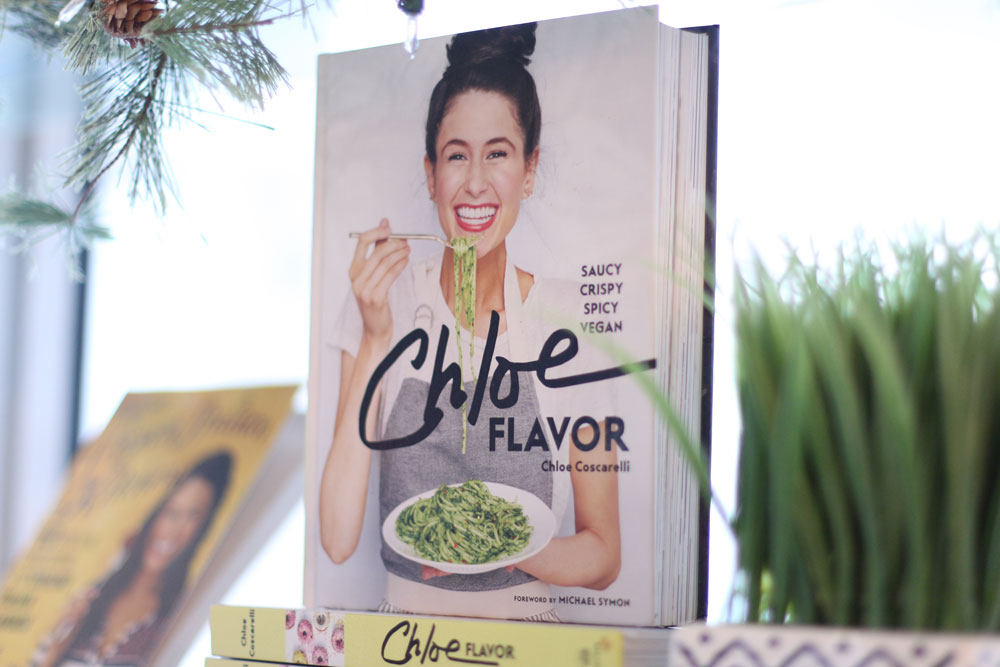 Coscarelli is now an author and award-winning chef. In 2009, she won the Food Network's series Cupcake Wars, becoming the first vegan chef to win a culinary competition on national television. She then published three cookbooks, all of which are among Amazon's 100 Best-Selling cookbooks. 
She opened her first restaurant, by CHLOE, in 2015. Today, her plant-based restaurant chain has expanded to almost 20 other locations.
Her café in Miami, Chef Chloe and The Vegan Café, is one of a kind. The vegan aspect of the food is brought by substitutes like almond extract, canola oil, gluten free flour, shortening, and soy butter.
The menu ranges from mouth-watering avocado toast to delicious sweet desserts. 
Out of all the baked goods I tried, my top two favorites were the chocolate strawberry cupcake and the rainbow sprinkle marble cake slice. The chocolatey flavor of the cupcake between the cake and the creamy icing was the perfect mix, while the marble cake slice was the definition of sweet and delectable.
When it came to presentation these desserts did not mess around. The cupcake was brought together by a single slice of strawberry placed on top. For the marble cake slice, the icing and sprinkles synched into a perfect harmony with the moistness and deliciousness of the cake. 
Despite some options being more on the expensive side, like a whole cake for $50, these desserts are generally more affordable than most vegan places. You can buy cookies for $3.50 each, a cake slice or a soft serve for $6.50, cupcakes for $4 each, and truffle avocado toast for $8. Keep in mind that the menu changes throughout the week.
Flavor, presentation and affordability makes these sweets a triple threat.
These desserts are examples of the expansion of vegan food, and of how vegans can now try new and more delicious food that is consistent with their lifestyle. I was able to see this especially after talking to Emani, a baker at the café. Having been vegan for 12 consecutive years, she has witnessed the positive changes in this lifestyle. Compared to the Miami of 2008, the Miami of today is filled with an abundance of different vegan restaurants to choose from. 
Vegan or not, Chef Chloe and The Vegan Café is a place everyone should try—sweets like these are too delicious to miss out on.