These Plant Shops Will Help You Disconnect From Everyday Life
With its busy streets, Miami is no friend to the serenity we find in the landscapes we see scrolling our instagram feeds. 
Still, visiting plant shops can help you disconnect from everyday life and help you admire mother nature's miracles. 
Here are four options: 
Kreative Gardens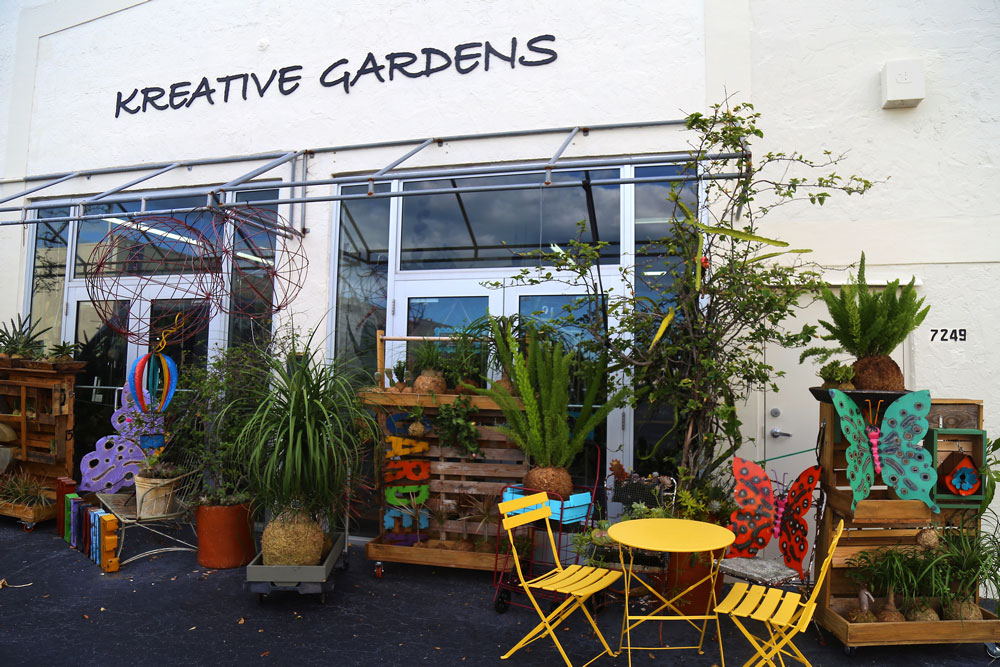 Located at 7247 S.W. 48th St. in the Tropical Park area and 2989 Grand Ave. in Coconut Grove, the nursery prides itself on offering a creative experience filled with inspiration.  
The store offers shade plants, a variety of cacti and options for advanced or novice collectors. Prices range from $3 to $600. 
They are known for the 'Root Orb Plant System', a patented formula crafted by women artisans who understand the challenges plants encounter indoors. It's a unique way to cultivate plants by weaving its roots with organic materials. The exposed orb is easy to take care for and turns green on its own with window light. 
"It's durable decorative systematic and tactile nature allows you to become a confident plant caretaker," said the founder of Kreative Gardens, Renee Molina. "Even if you've never owned a plant you can easily understand their needs."
To learn more about the care process click here. 
The shop accommodates guests with curve side pickups and deliveries. The nursery is open Monday through Saturdays from 10 a.m. to 6 p.m. and Sundays from 12 p.m. to 5 p.m. 
Midtown Garden Center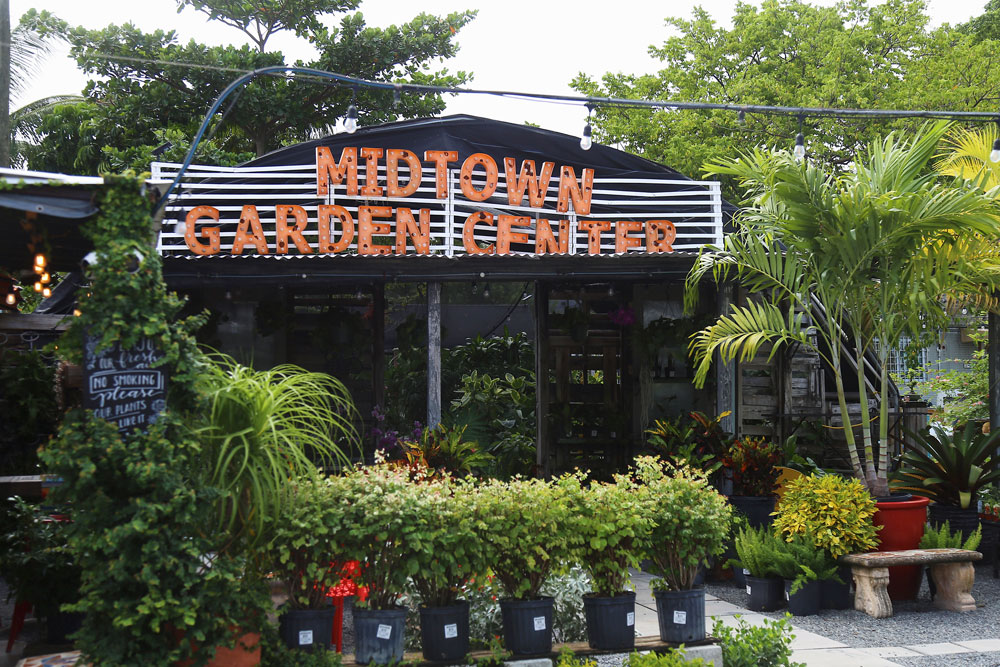 Located at 2600 N.E 2nd Ave. in Wynwood, the family owned business' goal is to bring more nature into customers' lives. 
They carry all kinds of indoor and outdoor plants, ranging from $5 to $150. Customers can buy from orchids to cactuses and succulents and can choose to have them planted there or take them home and do it themselves. Plant delivery and installation is also available. Pricing depends on individual projects. 
The shop is dog-friendly so feel free to bring your furbabies. There's also an in-house florist selling fresh-cut flowers and custom bouquets. 
You are also welcome to grab a bite at their on-site taco truck, Tacomiendo, or refresh at their on-site DEVIA Juice Bar. 
They are also doing their best to create a safe space for customers by offering delivery and requiring social distancing and masks.  
Midtown Garden Center is open Monday through Thursday from 9 a.m. to  6 p.m., Friday through Saturday from 9 a.m. to 7 p.m., and Sundays from 10 a.m. to  6 p.m. 
Casaplanta Garden Center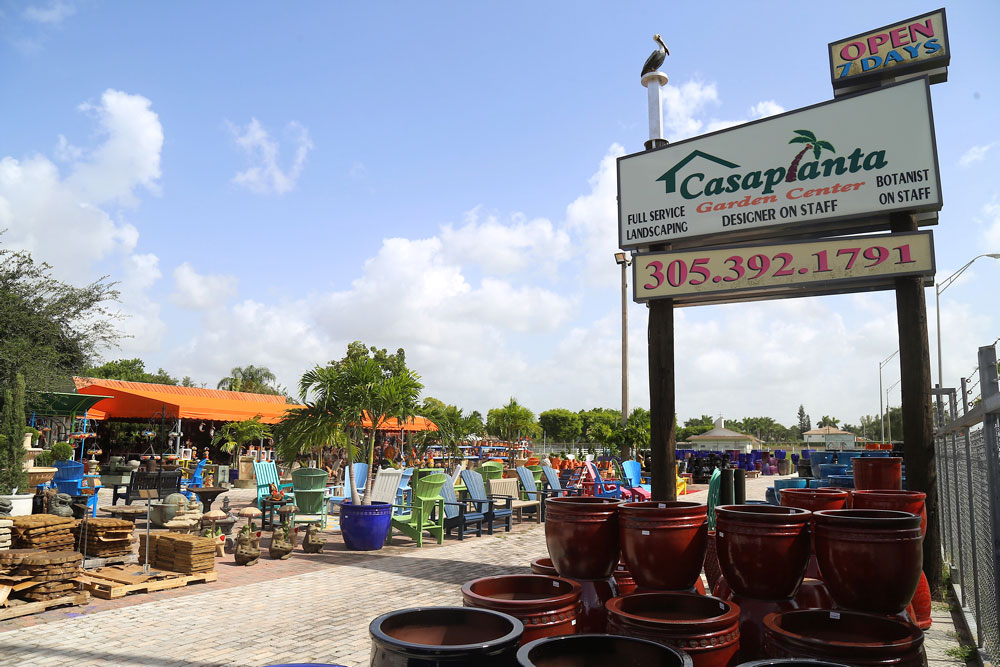 Located at 6825 S.W. 127th Ave. in Kendall Lakes is an open air retail garden shop that sits on two acres of land with a large selection of outdoor and indoor plants as well as the largest pottery and Talavera selection in South Florida. 
They carry houseplants, herbs, vegetables, sun plants, landscape plants, palm trees, and Florida native plants. Plants range in price from $0.99 succulents to $1,200 palm trees. 
"We won't just sell you a plant, we will teach you how to care for it," said the owner of Casaplanta Garden Center, Daniel Rodriguez. "We want our customers to feel like they learned something while with us."
After reopening on April 27, the shop is taking strict precautions. They require masks, sanitize all common spaces, provide hand sanitizer, offer touch free payment options and limit parking to restrict the amount of people in the shop. 
Casaplanta Garden Center is open on Monday through Saturday from 7 a.m. to 4 p.m. and Sundays from 9 a.m. to 4 p.m. 
Mimo Garden Center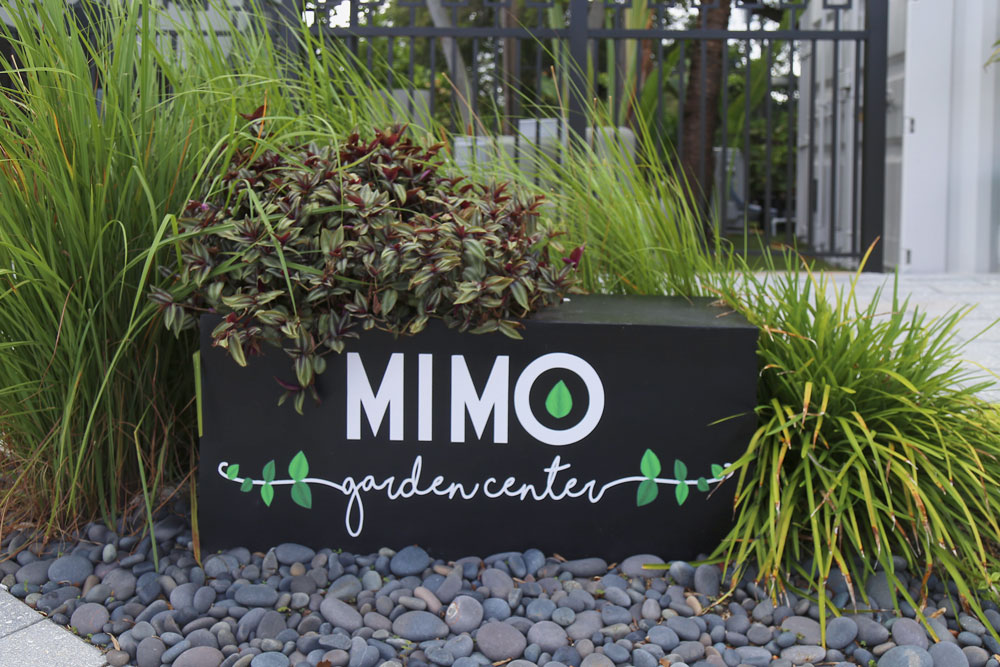 Located at 7238 Biscayne Blvd, Mimo Garden Center is the smaller sister store to Midtown Garden Center.
They offer indoor and outdoor plants such as foxtail fern, alocasia black coral, peperomia, and peace lilies. Prices  range from $5 to $150. There is also a wide selection of succulents and cactuses.
Just like their sister store, plant delivery and installation are also available and prices vary depending on the type of project. 
Events such as pot painting and terrarium building are also hosted. To check when the next event will be, click here. 
The shop follows strict social distancing guidelines and customers must have a mask on to enter. 
Mimo Garden Center is open on Monday through Thursday from 10 a.m. to  6 p.m. and Friday through Sunday from 10 a.m. to 7 p.m.