The Florida Project Offers Realistic Portrayal Of Poverty
The Florida Project failed to reach the limelight when it was released in 2017—making only $11.3 million at the box office after a limited release in the United States.
Its realistic portrayal of poverty, great cinematography and acting is why we're including it in Netflix Resurrection, a series that showcases movies we feel deserve more recognition.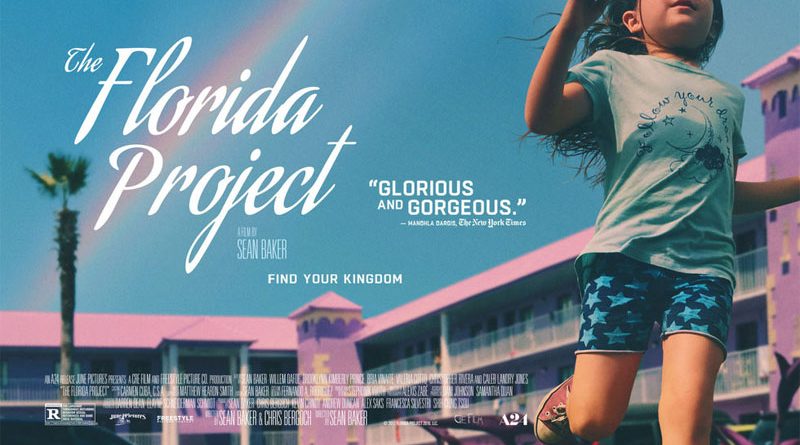 The Florida Project tells the story of Moonee, a six-year-old girl who lives with her mother, Halley, in The Magic Castle—a motel located on a highway near the Walt Disney World Resort that is known as a home to impoverished people. Moonee spends her summer days having fun with her friends while Halley steals and sells perfume in the parking lot of fancy hotels to make money.
However, poverty isn't the only issue portrayed in the film. Pedophilia, classism, prostitution, drug usage are also depicted. 
Moone's story is in stark contrast to the film's title—The Florida Project was the name given to Walt Disney World during its development. Visitors at the theme park usually spend a fistfull of money to make their children's fantasies come true, while Halley and Moonee struggle to make ends meet. 
Despite the clear disparity, The Florida Project gives a realistic view of poverty. It doesn't show a romanticized version of Moonee and Haley's situation, instead creating fully-realized characters who seem to have lives beyond the film. 
The movie is aided by great performances. Brooklynn Prince (who plays Moone) and Bria Vinaite (who plays Halley) are both newcomers, but they act so genuine that you'll forget these are characters and not real people.
The Florida Project also has a well-known name in its cast, Willem Dafoe. The actor, who was nominated for an Oscar and a Golden Globe, plays Bobby Hicks—the manager of the motel, who serves as a father figure to the children who live there. 
The film's cinematography will get you hooked. Filmed in 35mm film, it uses high saturation to describe the childlike innocence of Moonee, who is aware of her situation but is too young to truly understand it. 
It was shot in a 2:36:1 aspect ratio and mostly uses extreme wide shots, characterizing the culture of Kissimmee, Florida. The ending of the film, when Moonee and her friend Jancey run away to Disney World, was shot with an iPhone 6S to set a carefree and jarring tone. 
The Florida Project will have you hooked the whole time you're watching, thanks to amazing acting, filmmaking techniques and plotlines. It will make you smile and cry, but ultimately leave you reflecting on the struggles the characters face.