The Five Best Movies Since 2019
Despite 2020 just being three months in, there are already a lot of  interesting films out there for moviegoers to watch. 
Last year was also a great year for movie lovers to watch a wide-variety of films. 
Here are my top five movies to watch since 2019: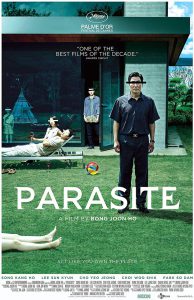 5. Parasite
Parasite is a foreign film that won four awards at the 92nd Academy Awards. The movie became the first non-English film to win an Oscar, amassing huge fandom, boosting its box office sales since then. 
The movie, centered on economic class discrimination, shows the poor Kim family con their way into the wealthy Park family. Once they infiltrate, the Kims create a never-ending mayhem full of surprises and cinema twists. If there's a reason to go see Parasite, besides its amazing ensemble and brilliant director Bong Joon-ho, it's the originality portrayed by the dark thriller comedy.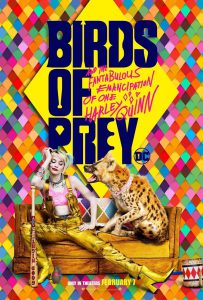 4. Harley Quinn: Birds of Prey
Birds of Prey is the eighth installment of the extended DC Universe. It features Harley Quinn becoming allies with three unexpected women in an attempt to survive the target on her back after her breakup with the Joker leaves her vunerable. 
The film stands out because of its largely female cast including: Margot Robbie, Jurnee Smollet-Bell, Mary Elizabeth Winstead, Rosie Perez and Ella Jay Basco. The movie is also directed by Chinese-born American film director Cathy Yan.
Although it underperformed at the box office, many consider Birds of Prey as one of DC's best comic book-to-film adaptations and has been praised for its visuals, performances and soundtrack. This fun and ambitious movie is definitely worth watching.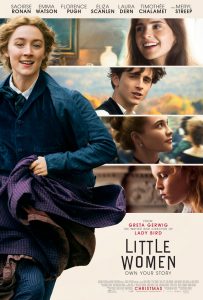 3. Little Women 
Greta Gerwig's film adaptation of the popular novel Little Women hit theaters last 
December on Christmas Day. The six-time Oscar-nominated film has been praised ever since for a star-studded cast that includes actors Saoirse Ronan, Laura Dern, Timothée Chalamet, Emma Watson and Florence Pugh. 
Little Women centers on the lives of the four March sisters and emphasizes their journey from childhood through womanhood. The love, warmth, friendship and sisterhood in this movie will have you hugging those you love as a sign of appreciation.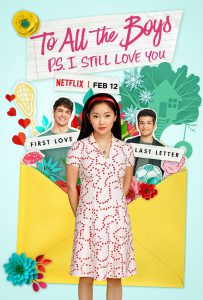 2. To All the Boys: P.S. I Still Love You 
To All the Boys: P.S. I Still Love You is the sequel of To All the Boys I've Loved Before. It was released by Netflix on Feb. 12 and explores Lara Jean's love conflict when she reunites with another recipient of one of her old love letters while in a relationship with Peter.
The movie received mixed reviews, with some praising the relationship between Lara Jean, Peter Kavinsky and John Ambrose played by Jordan Fisher, and others criticizing the switch from a female to a male director. 
A third installment of the series will be released next year, so we'll have to wait and see if it will live up to the series' standards.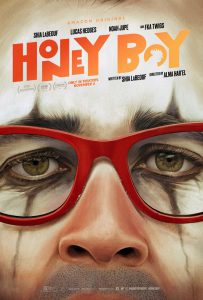 1. Honey Boy 
Honey Boy is a drama that describes the childhood of actor Shia LaBeouf. 
The film showcases the contentious relationship between 12-year-old Otis (who represents LaBeouf) and his abusive father (played by LaBeouf himself) after the child begins to find success as a television star. 
Shia LaBeouf wrote the movie's script as a form of therapy during court-ordered drug rehab. His writing then turned into a film. Honey Boy is raw, honest and therapeutic. 
The performances of Noah Jupe and Lucas Hedges (both of who play Otis), as well as LaBeouf's, are worthy of praise and attention. Director Alma Har'el made the film strikingly beautiful and helped convey the depths of a heart-wrenching story.