Technology's Role In The Future of Healthcare
The Association of American Medical Colleges predicts a shortage of up to 122,000 physicians by the year 2032, and the paucity of physicians is even more apparent in rural and underserved urban areas. Even people who have access to doctors may have mobility issues or lack transportation to get to their appointments. One solution is telehealth.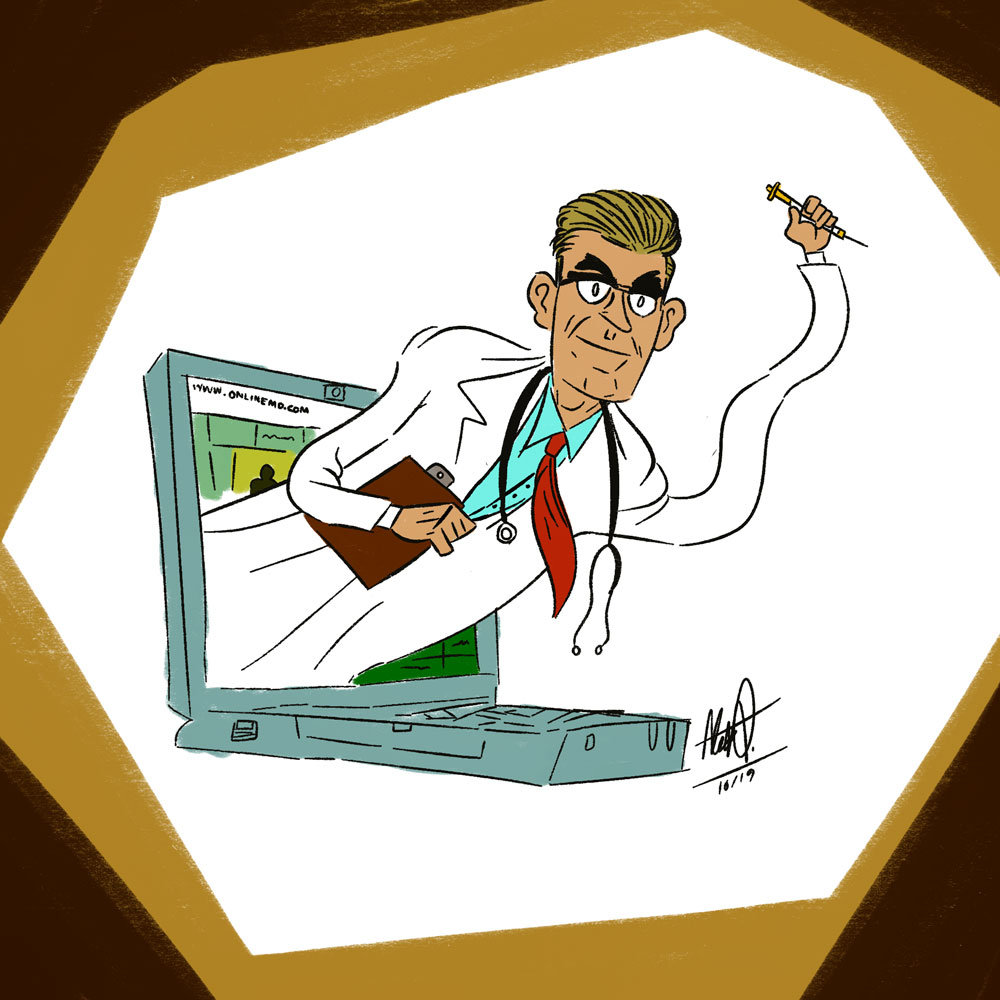 The Health Resources and Services Administration defines telehealth as the use of telecommunication technology to provide long distance health-related services. These services can include anything from education and episodic care to remote monitoring. 
Minor ailments such as a sinus infection or urinary tract infections can be treated virtually by a physician through video by simply using a smartphone or computer. Generally, the person seeking care answers a few questions about their symptoms and then they are directed to a video call with a doctor who can fill out a prescription that is sent to the patient's local pharmacy for pickup within half an hour. 
They can also refer them to a specialist or the ER if necessary. Telehealth can also be used to educate patients—particularly those with chronic illnesses that may have questions or concerns that can be answered within a few minutes instead of having to wait for their next appointment. Some of these patients can even have devices that measure blood pressure and blood glucose levels among other vital signs that are sent directly to their physician. 
This allows for continuous monitoring which increases the continuity of care and enhances communication between the patient and healthcare provider. Telehealth can help reduce healthcare costs as well. For example, instead of going to the ER for a non emergency just because it was after business hours, people could have access to a physician within minutes in their own home and the virtual visit might be covered by their insurance. 
While telehealth is fairly new and there are some concerns over patient confidentiality, the security of patient health information, and the effectiveness of being treated virtually, when the benefits outweigh the risks, is worth considering. Healthcare and technology are constantly evolving and so are patients' needs. 
Technology and healthcare have come together to provide us with access to healthcare at our fingertips and its potential is promising. Telehealth is not the panacea for health disparities, the physician shortage, or rising healthcare costs, but it is a viable option to help support people's healthcare needs—especially for those whose circumstances prevent them from having those needs readily met.