Spielberg Takes On Streaming In Defining Film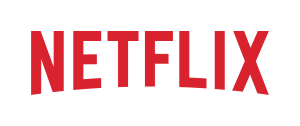 As movie theaters become increasingly obsolete and tickets prices continue to rise, streaming is, more often than not, the place where the most content is consumed.
From original television series like House of Cards and Narcos to trying their hand in film with movies like Okja and the recently-nominated Roma, Netflix has never been one to shy away from shaking the table.
That's why when legendary director Steven Spielberg announced that he'd make it his mission to disqualify Netflix films from being nominated at the Academy Awards, his statement was met with shock, and "Old Man Yells at Cloud" memes from The Simpsons.
Understandably, most of the film world didn't agree with his statement, seen as woefully out of touch. But whether Spielberg has a point is another question.
In the film purest sense—sure, but as a regular "Joe Schmoe" looking to have a good time on Friday night with his buddies, Spielberg comes off as terribly elitist.
His argument claims that films that debuted on streaming services, such as Hulu or Netflix, should be considered for Emmys, not Oscars. By proclaiming this, he alienates a lot of good movies that have and will come through Netflix. This mindset is an extremely narrow view of how cinema can be distributed.
Simply put, just because it's on a streaming platform does not mean it can't be worthy of an Oscar nomination. At its core, the Oscars is about awarding the best films of the year, by Spielberg's standards, a large swath of movies won't be eligible due to his trivial feelings about streaming. There have been plenty of theatrical releases that have had poor reactions by critics and audiences, yet still win and get nominated for Oscars.
Netflix can produce quality content. Their original shows have won Emmys and has received countless praises and critical acclaim, but so say that films that have been released on the streaming site should be disqualified is incredibly short-sighted.
Take Roma. The movie managed to amass a total of 10 nominations at the Academy Awards, surpassing theatrical releases like Bohemian Rhapsody and A Star is Born. According to Spielberg, Roma would've never been nominated and the likelihood of another film (Spike Lee for BlacKkKlansman or Peter Farrelly for Green Book) winning Best Director is extraordinarily high.
If the Academy dared to recognize what Spielberg dubbed "television movies" with ten nominations, then it is evident that he could be in the minority when it comes to this issue.
With these statements, Spielberg became the poster boy for why traditional Hollywood is dying. Most normal movie-goers don't go to cinemas anymore, electing to stay at home and play the latest movie on their on-demand streaming services. If Steven Spielberg manages to eliminate films that get released on Netflix, it could signal the Academy's progress to be inclusive and consider all art mediums useless.