Speech Professor Attempting To Take Congressional Seat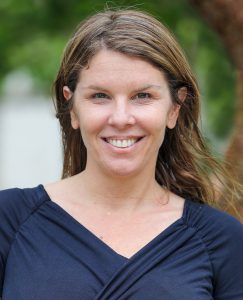 A Kendall Campus speech professor is taking aim at a congressional seat after political veteran  Ileana Ros-Lehtinen announced she will not seek re-election in District 27.
Kristen Rosen Gonzalez, who currently serves as a Miami Beach commissioner, believes she can fill Ros-Lehtinen's sizeable political footprint. Ros-Lehtinen, who has spent more than 35 years as an elected official, is leaving office after her term expires in December of 2018.
"I plan to run a very grassroots campaign where hard work will play a starring role," said Rosen Gonzalez who is running as a Democrat.
The primary election for District 27 will be held Aug. 28, 2018; the general election is Nov. 6, 2018.  
District 27 encompasses parts of Miami Beach, Coral Gables, Pinecrest, Key Biscayne, South Miami, West Miami, Cutler Bay, Palmetto Bay and North Bay Village. Candidates also campaigning for the seat include Miami-Dade County Commissioner Bruno Barreiro, Former Federal Judge Mary Barzee Flores and Member of Florida State Senate Jose Javier Rodriguez.
Rosen Gonzalez's platform includes seeking more funding for transit, raising minimum wage, starting new educational programs and climate change.
"Climate change, as you can see after these hurricanes, is probably one the biggest issues we face in Miami-Dade County because we could have been Puerto Rico or Houston,"  Rosen Gonzalez said. "We are one step away from these catastrophic happenings."  
Rosen Gonzalez, who studied French and Spanish Literature at Tufts University, has a long history of public service. From 1999 through 2004, she served as a senior editor for an internet based financial media company.       
In  2009 to 2010, she worked as a language arts teacher at Miami Central Senior High School, assisting 11th and 12th graders who had failed the Florida Comprehensive Assessment Test.
"It was the first time that I really began to see where our social injustices lay and why we were having some of the problems that we're having. I began to understand inequality better and it taught me that we need to improve our school system," she said. "We need to improve how we teach, what we teach and we need to be very compassionate for a large, black community here at South Florida that has not had the same opportunities as many other people."
Her political career started in 2011 when former Kendall Campus President Lourdes Oroza suggested she travel to Tallahassee with MDC's Legislative Advocacy Committee to lobby against pension cuts.
Despite their efforts, the cuts were made. However, the political advocacy inspired her.  
"At that moment I knew that I loved politics, but it wasn't until later that somebody completely independently approached me and said, 'I think you should run for the Miami Beach commission," Rosen Gonzalez said.
In November of 2015, she was elected onto the Miami Beach city commission. Getting there was tough.
At first, Rosen Gonzalez had difficulty getting financial backing. .  
"They [potential donors] would sit down with me, they would meet me, they would nod their heads and then nobody returned my phone calls.  Nobody donated to my campaign," Rosen Gonzalez said. "So, I had a talk with my campaign manager and he said, 'You know this is a joke.' He said, 'You're going to these meetings, nobody cares."
She began walking through neighborhoods in Miami Beach, knocking on doors and standing in front of local supermarkets and churches, to meet residents.
"By the end of my campaign, no matter where I was in the city, on the street in ground level, I knew everybody's names," Rosen Gonzalez said.
After being elected, she acknowledges that she went through a learning curve.
"When I first got elected and I sat on the seat, I had never seen a meeting agenda for the City of Miami Beach," Rosen Gonzalez said. "It was like reading Chinese. I've learned a completely different language."
Rosen Gonzalez, 44, plans to use the same grassroot effort during this campaign.
"It's a lot bigger, but I will still walk every single neighborhood in that district even though it will take me a full year to do, and I will meet the people," Rosen Gonzalez said. "I will understand the issues of District 27 and, by the time that primary rolls around, I will have knowledge about District 27 that very few people will have."   
As commissioner of Miami Beach, she has focused on renewable energy, passed legislation on paid parental leave and instituted new school programs such as a substance abuse program that invites experts to teach students about drugs and alcohol.
But Rosen Gonzalez has not been without controversy.
In May, after a police involved shooting on Miami Beach, Rosen Gonzalez sent an email to Miami Beach City Manager Jimmy Morales suggesting that the city's Police Chief Dan Oates was "failing his troops."
"We need to give the cops back their bullets, remove their body cams, give them their dignity, and let them work all the off hours stuff they want," Rosen Gonzalez said in the letter.
A week later, she wrote an apology in the Miami Herald's letter to the editor section.
"I have always believed in strong civilian oversight of our police force, from our chiefs of police to the cops on the beat," Rosen Gonzalez's letter stated. "How I expressed myself has caused a lot of anger and frustration and for that, I apologize. I actually voted in favor of body cameras. Now we need to understand the root of the problem and do some research to improve their use."
Despite the incident, Rosen Gonzalez is excited about the future.
She is currently working on her doctorate degree in leadership in higher education administration from Barry University. The single mother of three clearly has a full agenda.
"Can you imagine being a single mother of three and a congressional candidate on top of it?" Rosen Gonzalez said. "I'm a busy woman."