Society Forces Kids To Grow Up Too Fast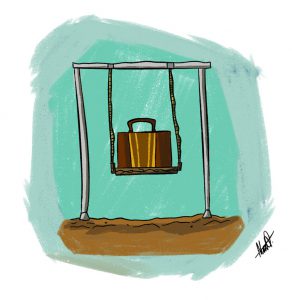 Modern society has many advantages. Technology and social media are powerful tools, and can be used for good. But increasingly younger children are using them, and often it stops them from being kids. People are starting to wonder whether society is forcing children to grow up too fast.
Around half of children use some type of social media account by age 12. These accounts can be fun, and provide the opportunity to connect with friends and family. However, there are negative aspects too. A 2016 survey revealed that more than one third of students between the ages of 12 and 17 had been victims of cyberbullying. Being targeted and harassed online because of their appearance or intelligence (the most common reasons for online bullying) can damage children's self-esteem and mental health.
Perhaps the most telling thing is that kids don't want to be kids anymore. They don't see the value in childhood because society constantly tells them that it doesn't have any. Why not post photos on Instagram instead of playing outside, and be like Lil Tay, an 11-year-old influencer with more than a million followers?
The pressure to excel academically has also increased. The admissions process has become much more difficult and selective, and not just for colleges. Some private kindergartens now use entrance exams as part of their selection process, and top elementary schools conduct interviews with potential students. Parents can hire admissions coaches to help their two year olds get into preschool.
Growing up too fast can harm children. Telling them to focus on the future, perhaps of being admitted to an elite school or becoming famous on social media, also tells them that the present isn't as valuable. But it is. Experiencing childhood is essential to kids' development, and playing with stuffed animals or legos is just as important. It's good for young kids to be motivated, and there's nothing wrong with using social media. But these shouldn't come at the cost of enjoying childhood.