Sharks Hope To Qualify For State Tournament With Late Season Run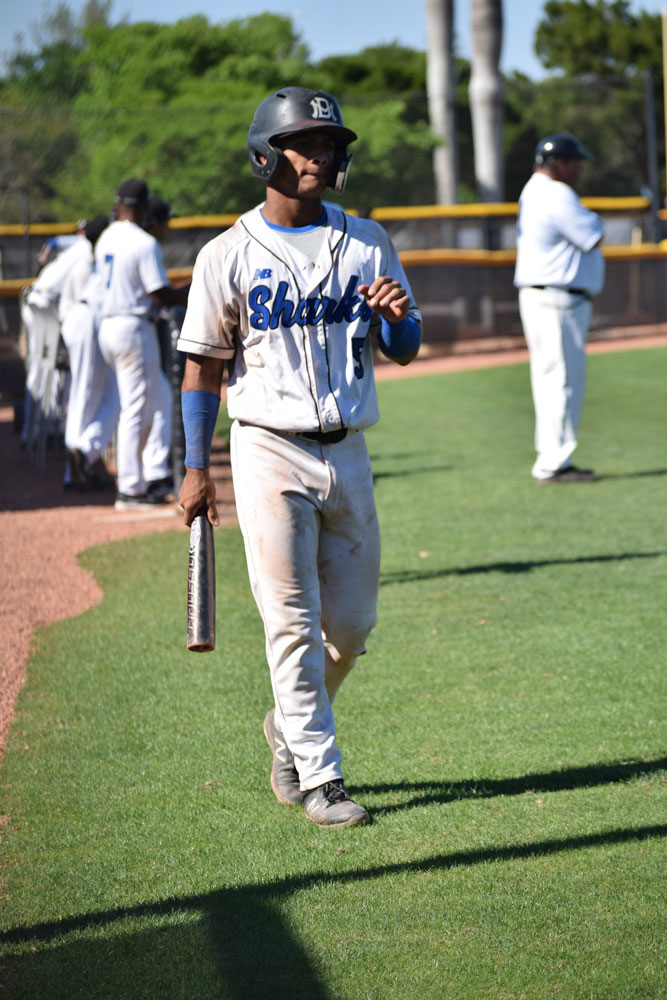 With 13 games left before the season ends, the Miami Dade College baseball team remains in contention for the Southern Conference title.
The team has a 18-14 record including a 6-6 mark in conference play.
They have continuously shown signs of life throughout the season. After being affected by a wave of injuries the team hit its stride in early March, winning five consecutive games, including a sweep of Broward College. Despite that, the team lost four of their next five games after the winning streak.
"We have been battling for first, second and third place all season," said head coach Danny Price. "We are working on trying to get better as a team. We had some key injuries but there are some people stepping up."
Two freshmen are having strong campaigns for the Sharks. Infielder Sujel Arias-Auzon has a .311 batting average, 19 RBI and a team-leading 32 hits; outfielder Jose Crisostomo-Bock is hitting .299 with 12 RBI.
Sophomore utility player Michael Alicea has had a stellar season. He leads the team in various offensive categories including: RBI (21), doubles (14) and a .500 slugging percentage. Fellow second-year player, catcher Nico Martinez-Bautista, has contributed a team-leading four home runs and 13 RBI.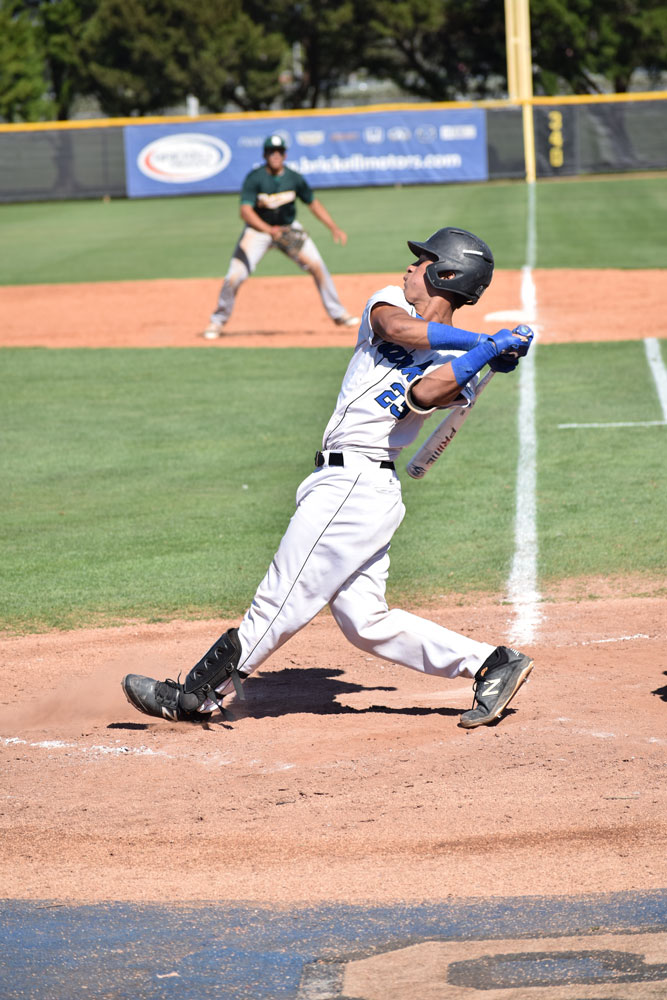 The Sharks, as a team, have a .260 batting average with nine home runs, a .350 slugging percentage and a 4.09 earned run average.
"We are just trying to hang in there, hang around at the end to make it to states," said freshman outfielder David Crawford. "We need to improve our energy during the game. We just have to do our jobs day in and day out."
Crawford, who was out ten days due to a swollen ankle in February, is having a solid campaign. He scored 24 runs to go with his 26 hits, nine RBI and a .257 batting average.
The Sharks know their play down the home stretch will determine whether they qualify for the State Tournament.
"We must play more as a team. One day we hit the ball well but pitching does poorly and vice versa," Arias-Auzon said. "We all have to combine with each other to do a better job. We must strive more every day because we have proved that we have the talent to win this conference".
The Sharks' next game is versus St. Thomas University JV on the road April 2 at 1 p.m.