Robert Alonso Appointed To Miami Dade College's Board Of Trustees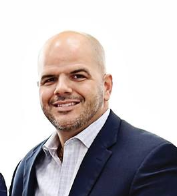 Governor Ron DeSantis has appointed Robert Alonso to Miami Dade College's Board of Trustees. 
Alonso was appointed to a four-year term. He was sworn in at the July 21 BOT meeting. 
"As an MDC alumni, it's an honor to come back to where it all started," Alonso said. 
Since September of 2019, he's worked as vice president of business development at Costa Realtors Corp.—a real estate firm in Miami Lakes. 
Alonso previously served as director of partnerships and solution engineering at SchoolMint Inc., a software company for K-12 schools based in San Francisco. He has been part of Miami-Dade County Planning Advisory Board since 2018. 
He earned an associate in arts degree from MDC in 2002 and a bachelor's degree in business administration with a focus on management information systems from Florida International University in 2003. 
He replaces Benjamín León III, who announced his registration in January after citing work constraints.