Only We Can Prevent Wildfires
Throughout the years, the world has experienced the effects of climate change. These go from natural disasters that hinder our crops, like droughts and floods, to rising sea levels due to an increase in global temperatures. 
The most recent example is wildfires that have killed ecosystems, destroyed millions of acres of land, polluted the skies, and forced thousands of residents to evacuate their homes.
They have taken over California, Washington, Idaho, Oregon, and Colorado. These dry states have always been prone to fires, but climate change is increasing the frequency and severity at which this happens.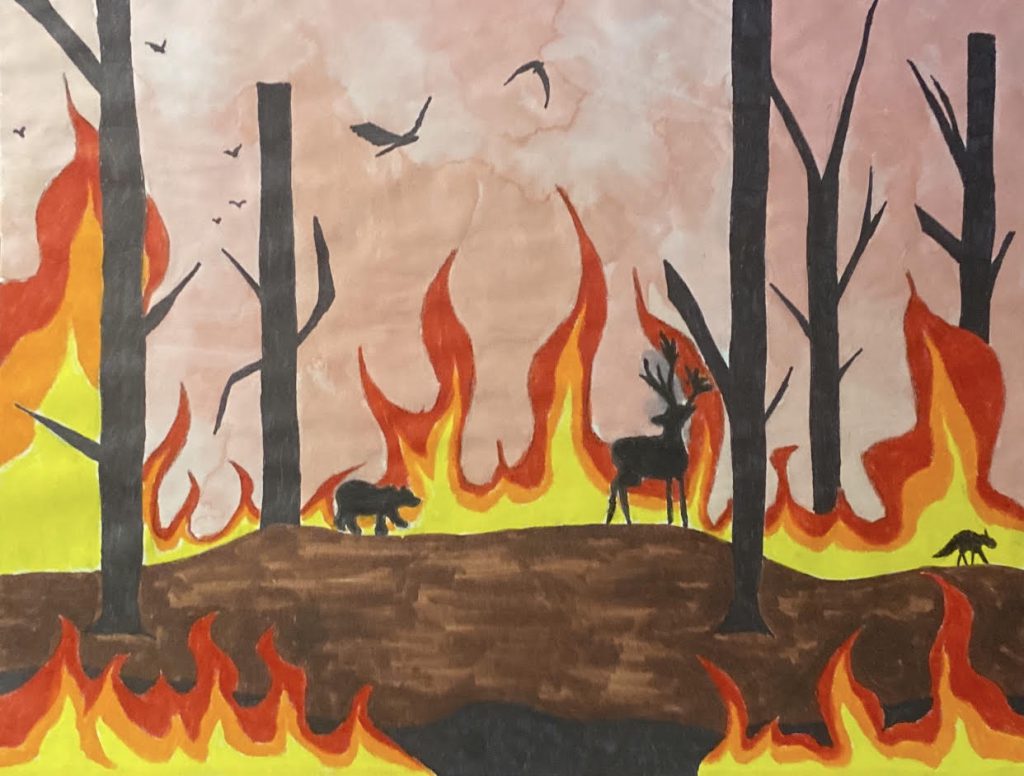 For example, California is already experiencing a record-breaking year of fires—even though fire season hasn't even started. 
This year's wildfires have torched more than 2.2 million acres of land, surpassing the 2018 record of 1.96 million acres burned recorded by the California Department of Forestry and Fire Protection. 
Wildfires bring serious consequences. They emit carbon dioxide and other greenhouse gases that will continue to warm the planet well into the future. They also damage forests that would otherwise remove carbon dioxide from the air, putting our health and the planet at risk.
According to the California Environmental Protection Agency's Air Resources Board, the area in California that has been burned by wildfires is increasing along with the rise of global temperatures since 1950.
So, it's time to acknowledge that this isn't happening because 2020 sucks. The west coast is burning because we have slowly created an inhospitable planet by leaving fires unattended, burning debris, discarding cigarettes negligently, and more.
This is a wake-up call for humanity to start caring for our environment. How can we ignore something that can be seen right outside your window? It's time to start valuing how precious Earth is and prevent further harm from reaching it. 
It's sad to think younger generations might not get to see the animals we grew up seeing, or they might die younger because there isn't enough clean oxygen or there are too many toxic pollutants in the air. 
Wildfires can't be easily stopped. However, recognizing and facing the reality of it can ignite change in our daily actions. Otherwise, the world—and us along with it—will die. There is only one Mother Earth, so we have to do better. 
As a Floridian, I am fortunate enough to wake up to a clear blue sky every day. However, climate change will catch up with all of us. Do what you can to prevent future damage.