North Campus To Offer New Entrepreneurship Program In January
Miami Dade College is partnering with the foster care programs Educate Tomorrow and Guardian Watch to launch a new entrepreneurship program.
The college-credit certificate program, sponsored by the Miguel B. Fernandez Family School of Global Business, Trade and Transportation, will be based at North Campus.  It could possibly expand to other MDC campuses in the future.
Classes begin on Jan. 8 and end May 8. Students can enroll in the program like any other class, either online or in person.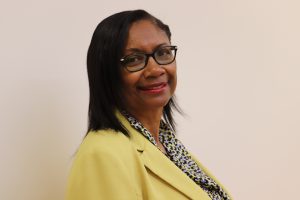 "Students should know that there is an alternative to working for someone else," said Teddie Laing, who is overseeing the program as chair of MDC's business department.  "The goal is for a student to finish the program and start any business that's right for them."
The certificate program will educate students on the ins-and-outs of running and starting a business. Students need to earn 12 credits from a set of four elective courses, which count toward a college degree.  
Classes include Intro to Entrepreneurship (GEB 2112), Small Business Management (SBM1000), Fundamentals of Selling (MKA1021) and Marketing in a Digital World (MAR 1720).
Single Stop and Educate Tomorrow are also pairing students with prominent community executives.
After completion of the program, students can compete for a stipend, that can be used toward start-up expenses.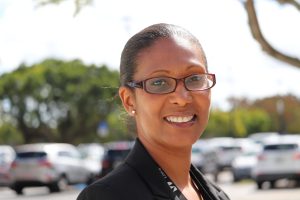 Janet Mapp, director of Single Stop, will serve on the panel that will decide who wins the stipend at the end of the semester. She believes the project can afford students a better quality of life.  
"This program can help students materialize an idea for a business as well as offer a chance at financial freedom," Mapp said.
Paul Marino, a professor for the program and the executive director of Guardian Watch, is excited about the program's possibilities.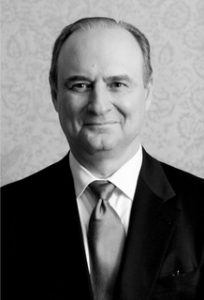 "I am looking for the next generation of entrepreneurs and I want to support them in any possible way," Marino said. "This program offers an alternative for students who don't follow traditional paths."
The idea for program took off after Marino met with his friend Brett McNaught, CEO of Educate Tomorrow. He then connected with Wendy Joseph, a program coordinator with Educate Tomorrow at MDC. They enlisted the help of Mapp and Liang and brought the idea to North Campus President Malou C. Harrison.
"Even if this program was to help a student create a lemonade stand, we want to help them get the sugar, water and lemons," Mapp said.
For more information about the program, go to www.mdc.edu/entrepreneurshipcertificate/