North Campus School Of Business 'Superhero' Passes Away At 49
Carlos M. Villanueva always found a way to help the ones he loved. 
Whether that meant caring for his mother—Susana Pereź De Durán—or arranging for a friend's daughter to sing The Star-Spangled Banner at a Miami Marlins game, Villanueva's words and actions always reverberated. 
"He was someone that helped everyone," said Esthepany Agreda, his colleague at the Small Business Transportation Resource Center at North Campus' School of Business. "He helped people without expecting anything in return. That's just who he was."
His friends and co-workers say that kindness will always be remembered. Villanueva, who served as the community relations manager at SBTRC for the past seven years, passed away on June 29 of heart related issues. He was 49. 
"I used to call him my superhero, because anytime I was in trouble he made it work," said Agreda, who credits Villanueva with helping her report someone who was stalking her.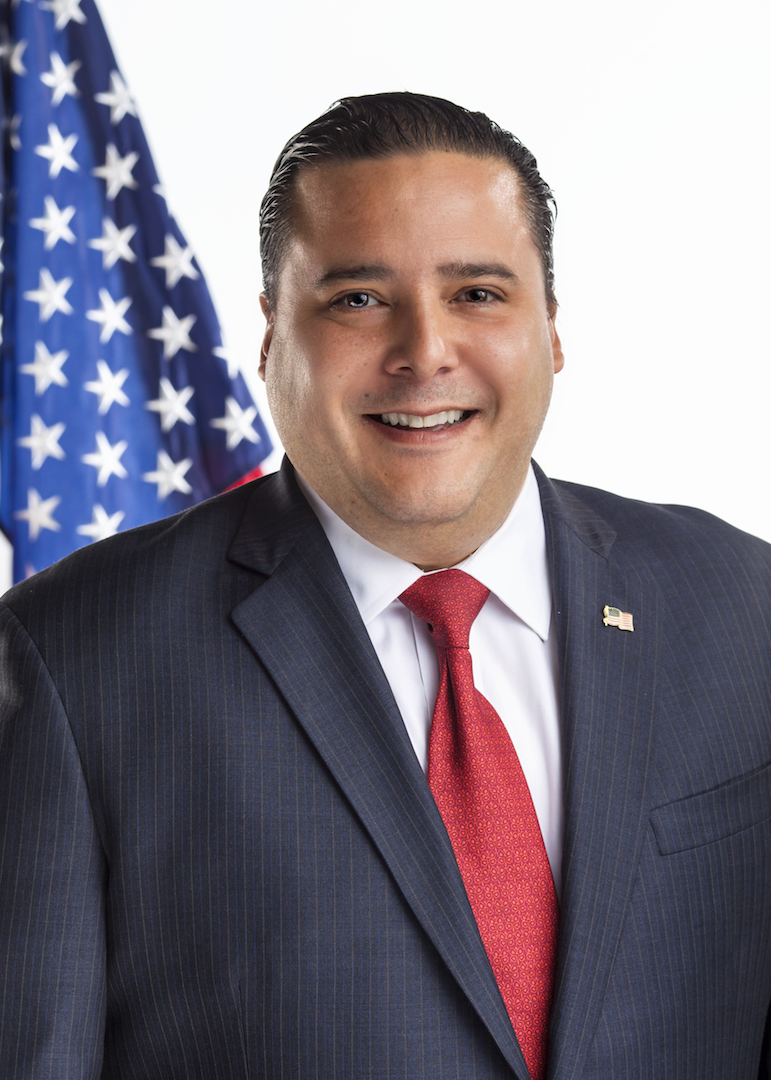 Reaching For The American Dream
Villanueva, whose biological father—Carlos Villanueva Sr.—passed away when he was an infant, was born in Havana on Nov. 19, 1970. He lived in Cuba for more than five years before moving to Puerto Rico and Spain.  
When he was in his mid-teens, Villanueva moved to Miami. The American flag soon became a symbol of hope for the young immigrant. He routinely wore a pin of the American flag above his heart to remind himself how far he had come. 
"He was very patriotic," said Wendy Guerra, the bounding education program coordinator at the SBTRC, who was hired by Villanueva in 2018. "He was very proud to be an American." 
Villanueva graduated from Florida International University in 1997 with a bachelor's degree in marketing. 
Before arriving at MDC, Villanueva worked for a series of marketing firms—Cardenas & Fernandez Associates, Univision Radio & Kazi Media Group, MB Entertainment and The Integrated Marketing Group, Inc. 
Making His Mark At North Campus
Villanueva started at North Campus in 2012. One of his first projects was Operation South Florida Aviation Fly-in and Educational Expo Flight Program. 
The expo allows children to explore aviation and aerospace careers. It's held every May at the Miami-Opa Locka Executive Airport and Miami International Airport. 
"If he could improve something for someone or some business, he would always look to do it," said Darrell Roberts, director of Operation SAFEE Flight. "He wanted to make everyone around him become a better person."
Villanueva also coordinated the Aviation Summer Academies, an annual two-day summer camp for children that serves as an extension of Operation SAFEE Flight. The program serves several cities across South Florida, including Hialeah and Lauderhill. 
Through the program, Villanueva formed partnerships with professional sports teams. He has hosted mini-expos at stadiums like Marlins Park in Little Havana, the BB&T Center in Sunrise and the Miami Open, previously held in Crandon Park. 
At an event held at Marlins Park, Villanueva threw out the first pitch before a game. He wore a number 26 Marlin's jersey to honor the day his mom was born. 
"I love you mom," Villanueva yelled as the ball flew in the air. 
Several of the teams he's worked with, like the Marlins and Dolphins, have reached out to MDC asking how they can honor Villanueva.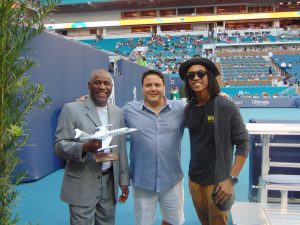 The Sports Guy 
An avid sports fan, Villanueva often found a way to sprinkle sports jargon into everyday conversations. He often referred to project outlines as game plans, and detailed what people needed to do to hit a "home run."
But fandom for his favorite sports team—the Dallas Cowboys—superseded it all. He sat down every Sunday to watch their games. 
"Alright, get ready to watch the Cowboys. Sad to hear about the Dolphins, but you better watch," Villanueva once texted Roberts, when the teams were playing each other. 
He was also a fan of the Miami Heat, Marlins and Florida Panthers. Villanueva enjoyed  teaching others about sports including his colleagues or technicians who came to fix a computer or set up video conferences. 
In addition to sports, Villanueva was a movie buff, often recommending shows and movies that he saw on Netflix to his coworkers. 
"You would see him talking about it with so much passion," Guerra said. "It's like when you hear a woman talk about telenovelas." 
Villanueva convinced Guerra to watch La Casa De Papel, a Spanish crime drama that portrays a series of heists at the Royal Mint of Spain and the Bank of Spain. They watched the show simultaneously and discussed it at work. 
Throughout the day, Villanueva took breaks to check on his mom. He wanted to know how she was feeling and how her day was going. He smiled whenever someone asked about her. 
"He had such a good heart," Agreda said. "The office is going to feel very empty now."