North Campus Alum Chronicles Miami High's Legendary Basketball Program In The Asylum
No basketball program was more dominant in South Florida than Miami Senior High School from 1987 to 1998.
The Stingarees won an unprecedented eight boy's state championships during that span and produced future National Basketball Association players: Udonis Haslem, Doug Edwards, and  Steve Blake. 
But in 1998, the Florida High School Activities Association stripped Miami High of its Class 6A state title for recruiting violations, grounding one of high school sports' most dominant dynasties ever.   
 North Campus alum Jaime Gutierrez chronicled the Stingarees story in a 95-minute, three-part documentary—The Asylum. 
The film, which got its name from the hostile environment the school's gym fostered during its heyday—its crowds were known for being fiery and sitting close to the court, causing great consternation to opposing teams—made its debut at a private premiere on Nov. 21 in Doral. 
"At that time, everybody was looking at what they did wrong but nobody was looking at the things they were doing right," Gutierrez said. "Twenty-two years later, I was able to tell the things they did right for the players, the community, the coaches, the kids at the school and the city of Miami."
Gutierrez, who directed and co-produced the project, hopes to release the film on streaming platforms next year. The trailer is available here.
The documentary features game footage and interviews with former players, coaches and alumni of the school, including former NBA point guard Steve Blake, Miami Heat forward Udonis Haslem, University of Dayton's Head Basketball Coach Anthony Grant, University of South Carolina's Head Coach Frank Martin and the late basketball legend Marcos "Shakey" Rodriguez.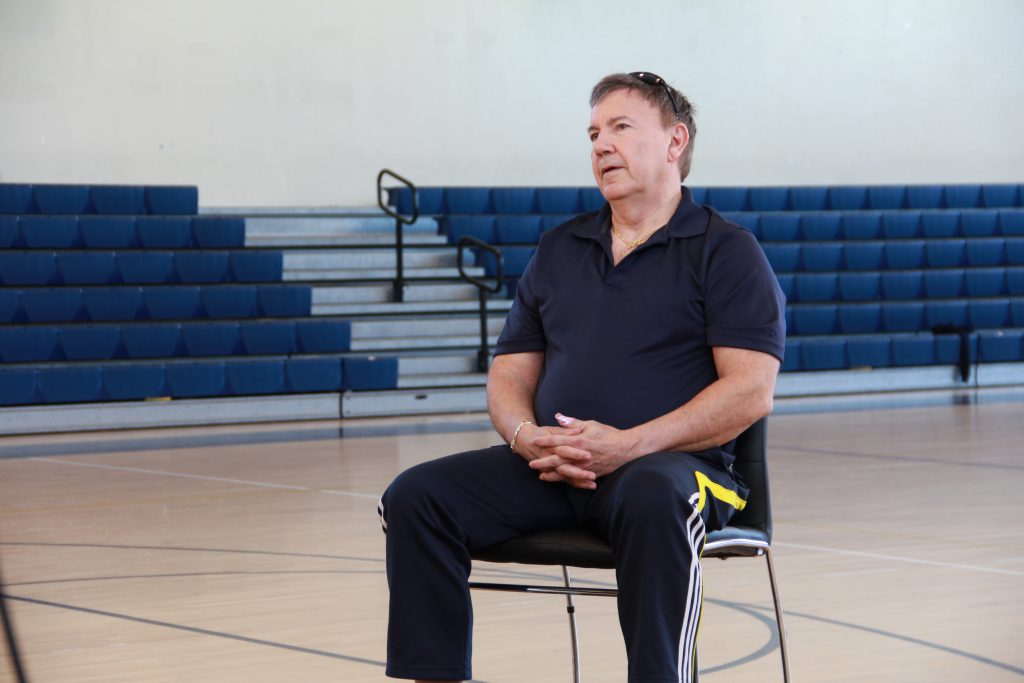 Part one covers the hiring of Rodriguez, who led the team to five state championships, including their first title in 31 years in 1987. Rodriguez passed away from a brain aneurysm on Nov. 4, less than three weeks before the film premiered. 
"One of the things that really bothers me is that [Rodriguez] never got to see one frame from the film," Gutierrez said. "And that sucks and it hurts."
Episode two features part of the program's winning run—when they won state championships in '87, '89, '90, '91 and '93. Part three centers on the hiring of Frank Martin after Rodriguez left in 1995 to lead the basketball program at Florida International University, the Stingarees' three championships from 1996-98 and when the school was stripped of their state title in 1998.
Production for the documentary started in January of 2016 and finished this past October. It involved more than 35 crew members who did everything from booking guests, conducted interviews, and recorded audiovisuals. They often conducted interviews at Studio Center, a recording venue in Miami Lakes. 
"I think this story is going to really hit home," said Mateo Vengoechea, a co-producer on The Asylum. "Miami is a place where we tend to be looked down upon by many people that consider us a party town. I think this documentary sets the tone that we are definitely much more than that."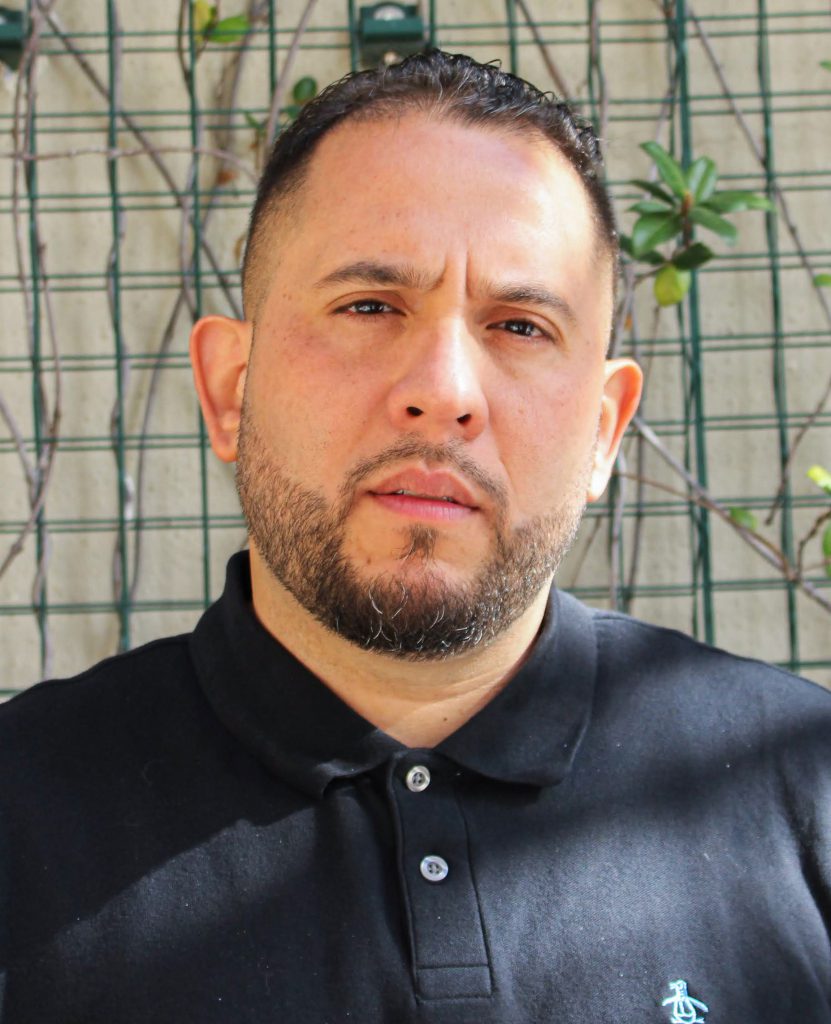 Gutierrez, 38, was born and raised in Miami to Colombian parents. He developed a love for sports through his father, Álvaro, who played professional soccer for the second division squad of América de Cali in Colombia.
His connection to Miami High started at Barbara Goleman Senior High School in Miami Lakes, where he played point guard for three seasons under then-head coach Art Cabrera, who won five state titles as an assistant coach for the Stingarees. As a senior, Gutierrez served as a co-captain for the Gators in 1999, guiding them to the school's only district championship. 
In 2000, Gutierrez tried out for the basketball team at Miami Dade College but didn't make it. He worked as a package sorter for Federal Express before joining the United States Army in January of 2001.
Gutierrez completed basic training in July of 2001 and became an army reserve. He continued his studies the following year at Full Sail University, a for-profit school in Winter Haven, Florida, pursuing an associate's degree in sound engineering. 
But life took a dramatic turn when he was called to service in December of 2002.
Three months later, Gutierrez was deployed to Umm Qasr—a small port city in Southern Iraq—during the Iraq War. He spent months stationed in a camp guarding prisoners of war and was touched by the hardships civilians experienced. 
"It taught me patience, gratitude and to never take anything for granted," Gutierrez said.
In 2004, Gutierrez returned to the U.S. and received the Meritorious Service Medal, which is awarded for outstanding achievement or service. He earned his associate's degree from Full Sail that same year. 
For five years, he worked as a music producer at several studios throughout Miami but soon realized the industry was slowing down due to the advent of the digital era, so he turned his focus to TV production.  
In 2011, Gutierrez enrolled at MDC to pursue a bachelor's degree in film, television and digital production while interning as a production assistant for Telemundo Deportes. That same year, he started working as a sports writer for The Reporter, the student newspaper at the College, covering softball and volleyball for eight months.
His time at MDC was challenging—he juggled classes, eventually a job as a Telemundo Deportes field producer, and trips to sporting venues in places like Mexico and Indianapolis to cover events for the network. He often finished classes by 11 a.m, worked at Telemundo until 5 p.m, and returned to North Campus to finish pending assignments or study for tests. 
But he always got it done. Gutierrez graduated from North Campus in 2016.
"What [MDC] did was give me an opportunity to grow," Gutierrez said. "[The professors] were very flexible with me and I'll forever be grateful. If they [hadn't been] open or flexible, I [might] not have made it to where I'm at right now." 
In August of 2018, Gutierrez took a job as a digital producer at ESPN's headquarters in Bristol, Connecticut. A year later, he became a content manager and creative producer for the company.
In that role, he oversaw the production and content creation for shows like SportsCenter and developed campaigns to increase viewership through social media. This March, he returned to Miami to work as a content and communications manager for FIBA Americas, a basketball association that governs international basketball competitions. 
During his career, Gutierrez has produced live shows at major sporting events such as the NASCAR Cup Series, Super Bowl XLIX in Arizona, the 2015 NBA Finals in Oakland, and the 2016 Olympics in Brazil for companies like Telemundo Deportes, NBCUniversal and ESPN.
"He is a very dedicated individual for something that he believes in," said Jonathan Crane, The Asylum's co-executive producer and Gutierrez's longtime friend. "[He's] a very passionate guy, for everything that he does, from family to his job to his country. It's just something that is part of who he is."