New Safety Initiative Requires Students And Employees To Display IDs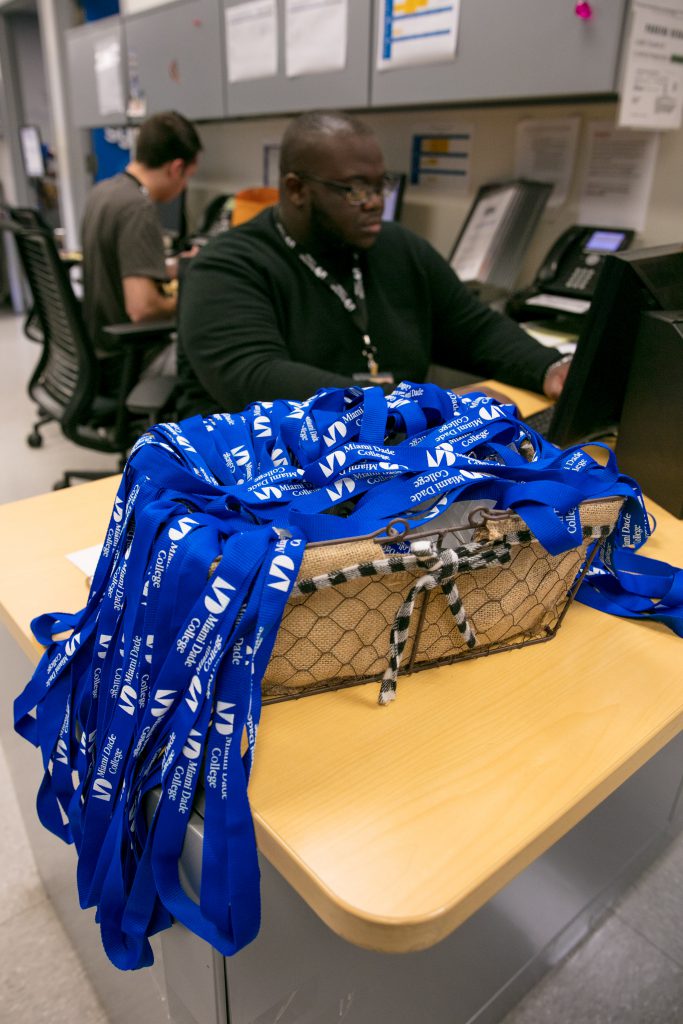 Miami Dade College plans to implement a new safety initiative which will require all students and employees to display their ID while on campus by Fall 2018.
The new rule, dubbed We're All In It Together, Wear Your MDCard, was proposed by the Office of Emergency Management and district and college leadership, according to Juan Mendieta, the director of communication for MDC. Currently, MDC is rolling out the initiative through a soft launch.  
"Given events from earlier this year and following our regular reviews for best practices, we feel this new policy will increase safety by allowing all members of the College community to be more easily identified," Mendieta said. "The reality is that we all already carry our MDC cards. Now we will simply wear them on the outside. This has long been a policy in other governmental agencies and in the private sector and anything we can do to enhance our safety is welcome."

Students or employees who do not have an MDCard can get one at their campus' student life department. Students must provide a government-issued ID and a paid schedule for the current term. Employees must provide a government-issued ID and their employee number. The first card is free but a replacement card is $15.     
Lanyards will also be distributed in the Student Life department and employees can collect a lanyard from their respective department manager. Students will be provided blue lanyards and employees will be provided black lanyards. Hialeah Campus is providing tutors with lanyards in various colors.
"However, lanyards are optional. IDs can be displayed and visible with either a lanyard or a clip,"  Mendieta said. "Students and employees may also simply clip the ID to their clothing and not use the lanyard. Whatever they feel is more comfortable. The key is that the ID is displayed and visible."
According to Mendieta, MDC has spent several hundred dollars in lanyards for the IDs. Each lanyard costs several cents to a dollar.
"They are a little bit annoying. After all the stuff that's been happening in the United States, it's better to take some type of measure than do nothing," said Benjamin Quintano, treasurer of student government association at Hialeah Campus. "I would rather be annoyed than be in a dangerous situation."

Public safety officers and employees have been directed to tell anyone without an ID how to obtain one.

"Part of the rollout will focus more on educating the college community and kindly reminding people to wear their IDs if not displayed correctly," Mendieta said. "Our aim is to build community and rapport at the outset. Down the road, there will be increasing enforcement and warnings, before penalties may be applied."