New Leadership At Medical Campus
New faces have arrived at Medical Campus.
Miami Dade College has appointed Bryan Stewart as Medical Campus president and Tommie Norris as dean of the Benjamin Leon School of Nursing. Stewart took office on Aug. 20 and Norris arrived two days later.
"I think the history is very strong and Miami Dade [College] has an amazing reputation," Stewart said. "And I'd like to continue that, of course."
Stewart previously served as the Vice President of the Trinity River Campus at Tarrant County College in Fort Worth, Texas. Initially hesitant to leave, he was impressed by college president Eduardo Padrón's leadership and national reputation, Medical Campus' baccalaureate offerings and MDC's partnership with local hospitals.
"The impact Miami Dade [College] has on the hospitals in the area is amazing," Stewart said before touching on one of his goals. "I want hospitals to see us as a service entity — I want them to see MDC as their provider."
With that workforce goal in mind, Stewart looks forward to a new simulation building housed at Medical Campus and new health science options as ways to help build the new generation.
"Our new building will allow us to do some corporate training and offer training that we've never been able to offer before," Stewart said. "We can create what we call stacked credentials — we can provide students with an entry[-level] job."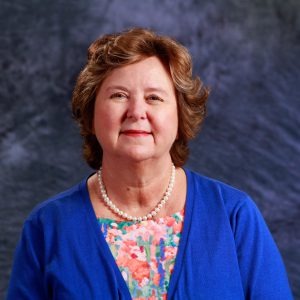 That idea goes hand-in-hand with Norris' vision.
"We definitely need more diversity in the nursing workforce to mirror our nation," Norris said.
It was that goal that drove Norris to MDC, despite initially finding it hard to leave her position at the University of Tennessee Health Science Center.
"I really had to do some soul-searching because did I really want to leave Tennessee?" Norris said. "[But] the main thing that led me here was the love towards diverse students, specifically diverse nursing students."
In her role as dean, one of Norris' first priorities is to get an overview of the school and how it can improve.
"One of the first things would be focus groups," Norris said. "What have we done well, how can we improve?"
She also hopes to zero in on the lesson plans, making sure they are adequately preparing students for their roles beyond the classroom.
"I want to make sure anything we do in the curriculum helps them in class but also helps students work in the community," Norris said.
Those shared ideals are what bind Stewart and Norris together, both in leadership styles and their goals for the campus through this year and beyond.
"Dr. Norris and I started two days apart," Stewart said. "We're kind of together as we start this journey."
Norris agrees with that sentiment.
"He has the same interests as I do in making sure we're successful for our students to make sure they understand what it means to give back to our community," Norris said.