Miami-Raised Quartet Leads Sharks
For as long as Sharks head basketball coach Kevin Ledoux can remember, the Miami Dade College men's team hasn't had this much home-grown talent going into a season.
Elton Walker, Ben Tal, Albert Hernandez and returning sophomore Kaevon Tyler will add Miami flavor to this year's roster.  
"These are an excellent group of young men," Ledoux said. "They have been great teammates and are the athletic shooters our team thrives with."
Some of them have history together as teammates on AAU teams or as rivals in high school. That experience has helped them form a bond. Here are their stories:
Ben Tal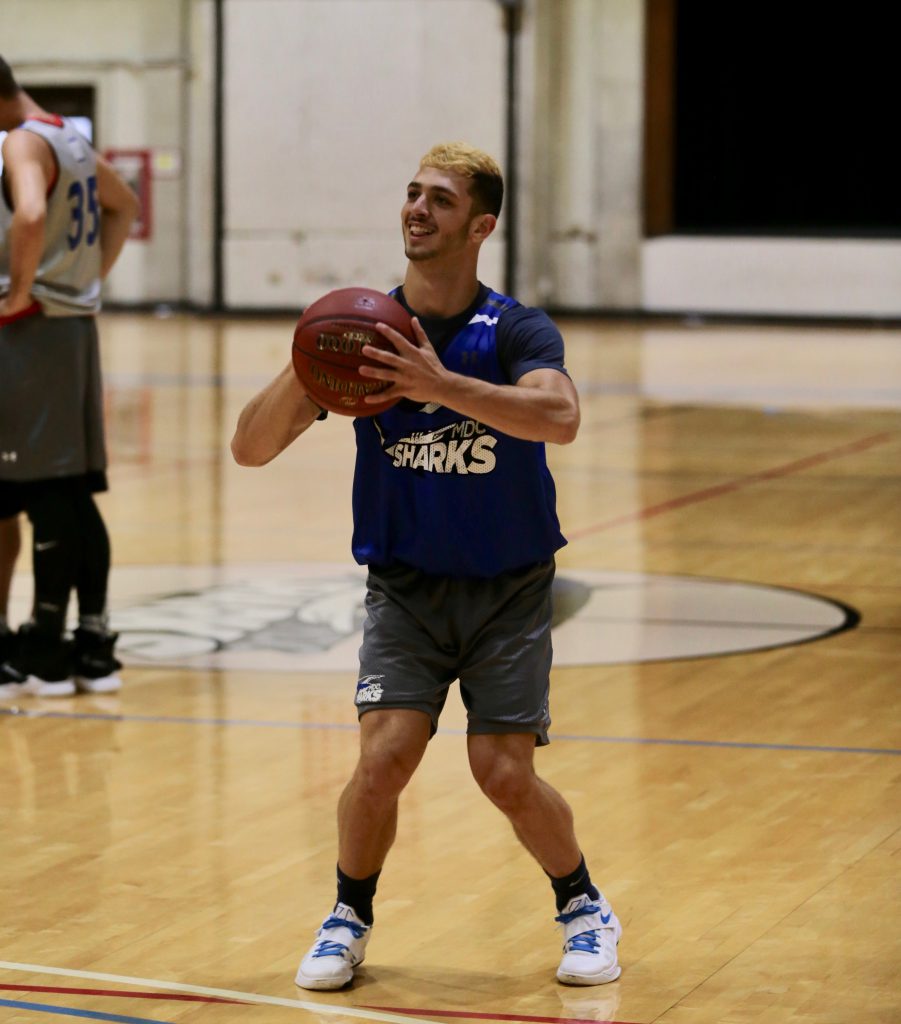 A six-foot one-inch guard out of West Oaks Academy in Orlando, Tal has used basketball to keep him at ease throughout his life.
Born in Brooklyn, he spent the first years of his life bouncing from Israel to Miami to Brooklyn because of his father's job. But basketball kept him grounded. He played pickup games wherever he lived.
However, it wasn't until he settled in Miami in the seventh grade that he took up the sport competitively.
"It all came naturally to me," Tal said. "Each time I played it, I found more reasons to love it."
Through constant practice and hard work in the gym, Tal developed a basketball IQ that is "off the charts," according to Ledoux.
It's that high IQ that drew Ledoux to recruit him. Tal took that opportunity to play in a system that maximized his strengths while allowing him to stay close to his family.
Tal said it's his ability to flip the switch between scoring and facilitating that he loves most.
"I get more out of the game taking defenses apart," he said. "Once I know my defender's weakness, I move on to the next man on defense until I have their whole team figured out."
Elton Walker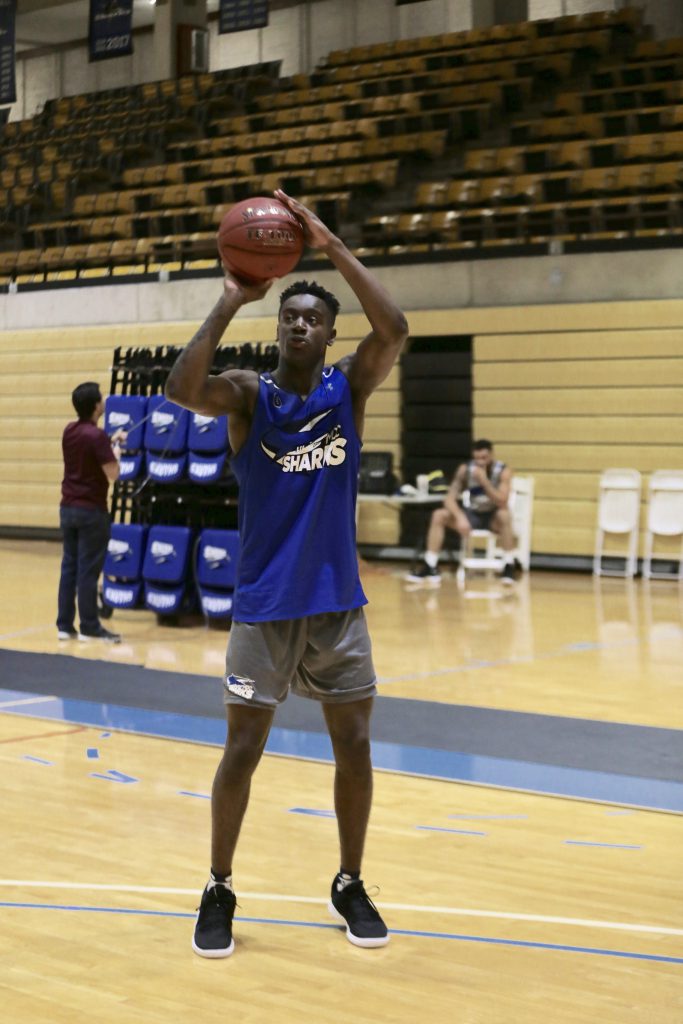 Basketball wasn't Elton Walker's first love. Football was what gave him life. Playing safety and running back for the Palmetto Bay Broncos, a Pop Warner team, he had a bright future in the sport until he broke his hip when he was 12 years old.  
Devastated, he thought his athletic career was done.
"I had to put in a lot of work after the injury," Walker said. "After I got hurt, I didn't even want to play sports. I was too worried about putting too much pressure on my hip and reinjuring myself."
He possessed the necessary athleticism to succeed in basketball but lacked the fundamental skills to prosper. Walker spent his sophomore year at Miami Killian Senior High School working with coaches after practice to transition from a raw prospect to one of the team's stars.
"When I started playing basketball, all I could do was grab rebounds because I still had that football instinct," Walker said. "Without my coaches and the practice I put in, I wouldn't have been able to develop properly."
Through basketball, the Richmond Heights native gained a second life.
"I love everything about it, shooting the ball, playing defense and competing," Walker said. "It's hard to get a better feeling."
Walker, a guard, chose MDC because of its fast-paced offensive system and because it allows him to continue to develop.
"He's as hard a worker as they come," Ledoux said. "He's like a sponge, everything you tell him, he does it perfectly."
At MDC, Walker has also been afforded the opportunity to continue practicing at his high school, given its proximity to Kendall Campus.
"When I left, coach told me that the door was always open," Walker said.  
Alberto Hernandez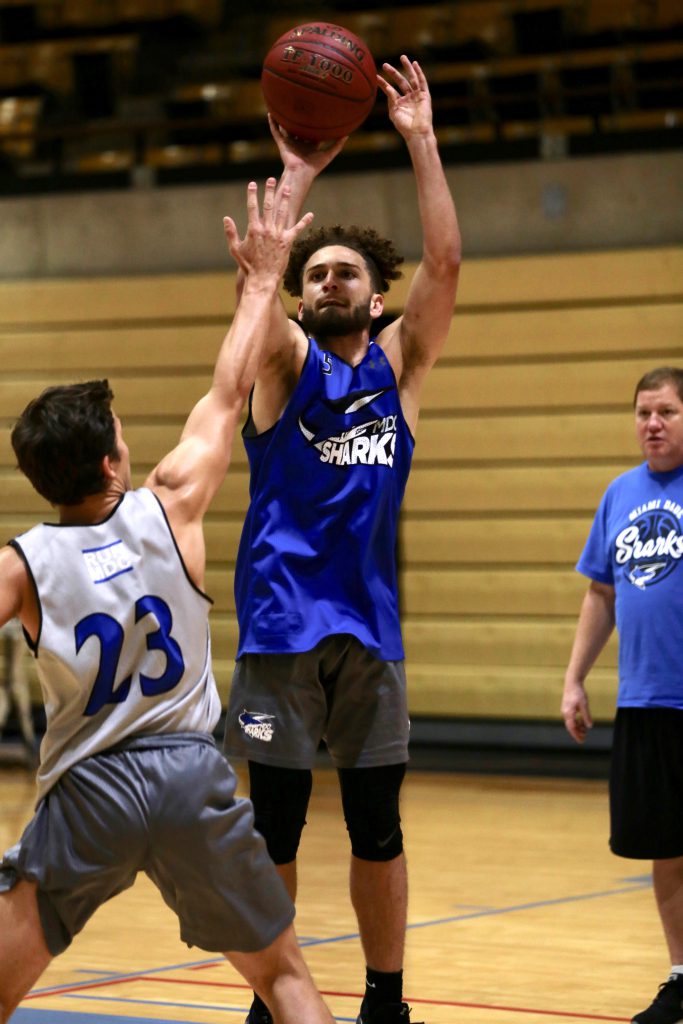 Alberto Hernandez's life follows the same storyline as many Miamians.
Born in Havana, Cuba, Hernandez left the country when he was seven years old for a chance to prosper in the United States. He arrived in Mexico from Cuba by plane then Hernandez and his family took a four-day bus trip to Miami.  
"The ride was terrible, just terrible. I was young. I kept getting a rash from the ride and we had little food throughout the trip," Hernandez said. "It was all for the better opportunities and life my parents knew we would have here. It was all part of the sacrifice."
Once they settled in Westchester, he struggled until he learned English.
Hernandez wasn't always a basketball player. He recalls his first memories happening during baseball practice when he was 12. Between drills, he would go to a nearby basketball court and take shots. His baseball coach noticed and suggested he take up basketball. Hernandez never looked back.
He developed a quick trigger, becoming a Cuban Steph Curry, with the green light to take a shot whenever or wherever he wanted, a skill he developed by spending hours practicing.
During his senior year, Hernandez broke Southwest Miami Senior High School's record for points and three-pointers.  
"He can shoot from anywhere," Ledoux said. "He's the player we want to come in the game during important moments and light the other team's defense on fire."
For Hernandez, a guard, basketball was the best way to advance in life and take advantage of the free education it has afforded him. His ultimate goal is to become a physical therapist so he can provide his two-year-old son, Jayden, a good life.
"He's able to make whatever shot he's given," said Tal who played with Hernandez on the Miami Runnin Rebels AAU team."It's like he and I never skipped a beat. We had instant chemistry from our first day at Dade."
Kaevon Tyler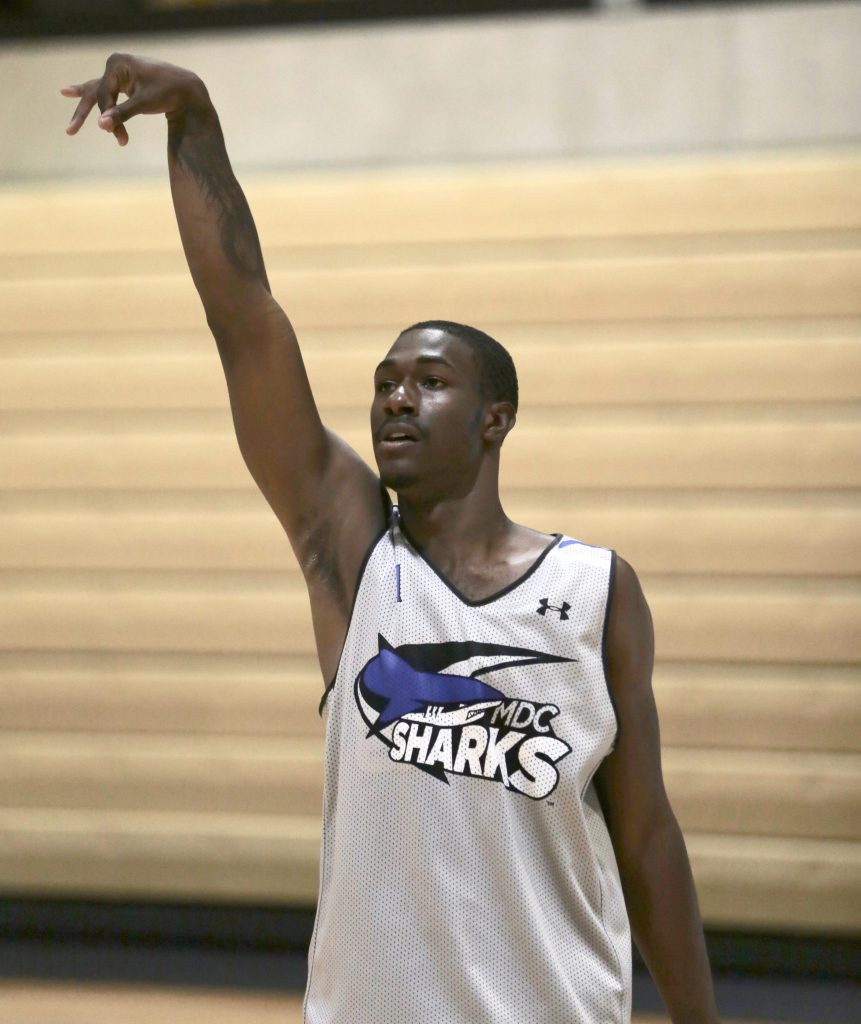 The lone sophomore from the group of Miami players, Kaevon Tyler is the team's heart and soul.
The guard averaged 13.8 points and 3.4 rebounds per game last year. Tyler plans to have an elevated leadership role this season.
In practice, he shouts at his teammates, encouraging them to play harder and congratulating them when they make a shot. On the court, coaches gawk at his athletic prowess and shot selection.
"Guys play with him and they feed off his energy," said Sharks assistant coach Chris Vincent. "He can not only shoot the crap out of the ball but he's always providing the team with energy."
Raised in Liberty City, it shaped him into the man he is today.
"At any time you can see someone getting shot or robbed," Tyler said. "Being able to have the opportunity to get out of that situation and being at MDC is a blessing because even when I go back to visit Liberty City, I dread staying there for too long."
Tyler saw his older brother, Alvin Tyler, go down the wrong path.
"After seeing my brother arrested a few times and shot a few times, I knew this wasn't the life I was meant to live," Tyler said. "I had to find a way out."
When Tyler was 11 years old, he joined the South Beach All-Stars, now known as Nike South Beach. Tyler attended South Miami Senior High School because it's a basketball powerhouse in South Florida. Doing so meant that each day he had to wake up at 5 a.m. to commute to school.
While at South Miami, Tyler played against his current MDC teammates Walker and Hernandez. Tyler and the Cobras dominated those games.
"Our games were intense," Walker said. "Everytime we got on the court, we gave it our all but there was no stopping Kaevon. He wanted to win."
The Sharks open their season on November 2 at Chipola College at 7 p.m.