Miami Film Festival Accepting Submissions For 35th Annual Season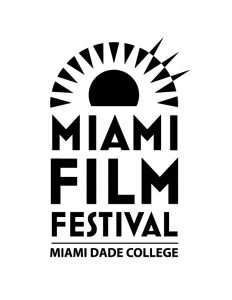 The Miami Film Festival is accepting submissions for its 35th annual season and its fall showcase titled GEMS.
Films and movies submitted must have a world premiere after March 2016, but cannot have had a theatrical release or commercial broadcast before March 20, 2017. Deadline is September 30.
The Film Festival accepts submissions for all types of genres, documentaries, competitive and noncompetitive, experimental cinema and Florida-centric stories.
Filmmakers and screenwriters can win awards from the Jordan Ressler Award, the Knight Competition, Knight Documentary Award, the Lexus Competition, Lexus Feature Film, Lexus Short Film Audience Award and the Grand Jury Short Film Achievement Award.
The fall showcase, GEMS, highlights international award winners and box office sensations. GEMS submissions will be eligible for the Gigi Guermont Audience Award.
The GEMS showcase will be October 13- 16 and the 35th Festival will be March 3-12.
For more information, visit miamifilmfestival.com.