Miami Doesn't Need Another Stadium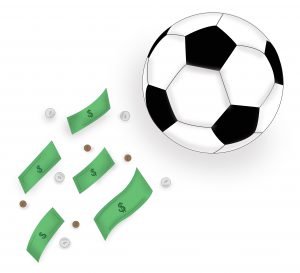 Many opinions have been put forth about the soccer stadium that David Beckham has planned on building in Miami for five years. The majority of Miami residents, however, are skeptical about his proposal.
Beckham has now abandoned four properties and decided to partner with Jorge Mas, an heir and Miami native, to once again attempt the construction of a huge stadium and park complex valued at $1 billion. The current plan is to build the complex, called the Freedom Park, over the Melreese Country Club, a public golf course that would be paved over by the soccer star.
A recent Miami New Times analysis on the Melreese Country Club determined that developing any new construction on the golf course would need to include a massive cleanup that would add millions to the originally stated cost. According to David Villano, a journalist and activist, the landfill where the stadium is planned to be built is toxic and incinerated with ash.
Understandably, this matter has concerned many residents. What is more concerning is that neither Beckham nor Miami Mayor Francis Suarez has responded to the matter.
Another issue that has been following Beckham and his financier is that, according to them, the soccer stadium will pour millions into the city. However, research does not support this. Emilio Gonzalez, the city manager of Miami, estimated that $44 million per year could be generated from the project, of which $21.2 million is supposed to come through the sales tax at the complex, which is planning to include, in addition to the stadium, a hotel, offices, golf facility and 600,000 sq. feet of new retail space.
Miami officials and citizens are distraught due to the fact that these numbers are nonsense. This will only result in taking more money from taxpayers, and probably all to satisfy the salary and needs of Beckham's major league soccer team.
Voters should keep in mind that Miami already has more than three stadiums that could be used and shared by Beckham's team. Instead, he insists on having a stadium of his own and on using public space to build his billion-dollar construction.
Some see the construction of Freedom Park as an opportunity for nearby businesses and households to leap up. But remember the Marlins Park? It's been more than seven years since its inauguration, yet no increase of valorization has happened. And the idea of creating new retail space doesn't seem to be beneficial to the retail stores currently around the area.
I understand that Miami is very influenced by celebrities and athletes and that the idea of having a stadium and soccer team created by this soccer star sounds good. But there are many factors that need to be considered by the citizens and many questions that still need to be answered in order to make the right decision as to whether this project should be approved. Hopefully, it will be beneficial for all of us.