Miambiance And AXIS Win National Pacemaker Awards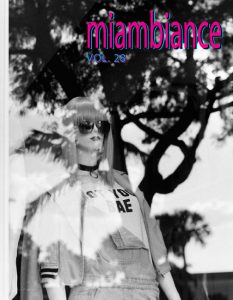 Kendall and North Campuses' literary arts magazines, Miambiance and AXIS, have won the top award in their field—a national Pacemaker.
The magazines earned the Pacemaker for volumes printed in the 2017-18 school year. Winners were announced on Oct. 27 at the Associated Collegiate Press\College Media Association Fall National College Media Convention in Louisville, Kentucky.
Seven literary arts magazines were awarded Pacemakers this year. In total, 104 magazines were submitted in the feature/general interest and literary arts divisions. Submissions were produced by four-year and two-year college students during the 2017-18 year.
This is AXIS's first Pacemaker. Miambiance last won a Pacemaker 28 years ago.
"[The Pacemaker] adds credibility that shows Miambiance as being one of the greatest college publications in the nation," said Marcos Tzvetanov, who served as editor-in-chief for Miambiance last year.
Momo Manalang, editor-in-chief of AXIS magazine last year, believes that her publication stood out among others because it "represents what kind of students go to MDC and celebrates our diversity."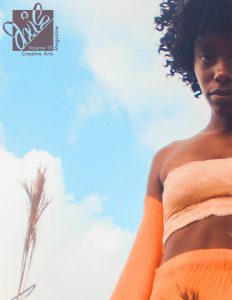 AXIS holds the award in high regard but are most proud of the publication serving as a platform for North Campus students to express their creativity.
"It's a way for the students to connect with other writing, fine arts, design and music students and be part of a community on campus," Kathleen Noonan, AXIS magazine's co-adviser said.
Both magazines were also awarded the Pinnacle Awards in the two-year literary arts magazine category by the College Media Association in Louisville, Kentucky.
"The students see it as a way to showcase their work, their art," said Miambiance co-adviser Rita Fernandez-Sterling. "The fact that Miambiance is exclusive to our campus and our students are proud of the magazine, that's the beauty of it."
AXIS is a finalist for a Crown Award in the college print magazine category, awarded by the Columbia Scholastic Press Association. Winners will be announced on March 22, 2019 at the CSPA's 95th annual Spring Scholastic Convention at Columbia University.