MDC Works Partnering With Career Platform, Handshake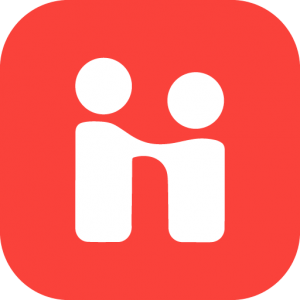 Career exploration at Miami Dade College has gone digital. 
MDC Works, a career resource center at the College, announced a partnership with the interactive career service, Handshake, on Sept. 16. 
Students can now create a digital resume profile, match with diverse career opportunities that fit their interests and network with students and employers. It's similar to networking services such as LinkedIn and Facebook.  
Handshake is currently offered by more than 800 universities in the United States, such as Florida International University and the University of Miami. Nearly 400,000 companies broadcast employment opportunities on job boards and employer profiles. There are around 14 million students taking advantage of the platform. 
"Handshake is committed to democratizing opportunity and ensuring all college students have the support they need to find a great job and launch a meaningful career," said Christine Cruzveraga, vice president of higher education and student success at Handshake, in a statement. "Universities have been at the center of Handshake since the company was founded, and we're excited to welcome Miami Dade College to the Handshake community." 
The collaboration aids in the professional careers of students but can also expand upon their skill set. 
"Handshake will allow students to explore opportunities beyond Miami Dade College and think beyond Miami and Broward, and think beyond what they are exposed," said Veronica Ramsundar, interim director of MDC Works.
The platform will augment the College's former partnership, Optimal Resume, which offered career service advice such as building resumes and job interview techniques through webinars and video tutorials since 2005. It is directly offered college-wide in collaboration with MDC's advisement department.  
After making an account using an MDC email, students take a questionnaire based on their previous experience, aspirations and title before gaining access to job postings and connections with employers and other students.  
Handshake was founded in 2013 by Michigan Tech University alums Garrett Lord, Scott Ringwelski and Ben Christensen during their senior year. It was originally named Stryder and sought to find career opportunities for students regardless of their location. The three are still deeply involved—Lord as chief executive officer, Ringwelski as chief technology officer and Christensen as a board member. 
The service received criticism in 2018 for accusations that employers could create false jobs after a student from the University of Delaware created and promoted a fake social media internship. There were also allegations that Handshake displayed personal information on student profiles without their knowledge, according to a 2017 report from Inside HigherEd.   
In response to that, students can create anonymous profiles, choose whether they'd like to appear in job searches and whether they consent to display their grade point average publically. 
"[Handshake] puts MDC and MDC Works in an innovative and forward thinking position that'll let us adapt to the accelerated age and allow us to be at the forefront of using technology to create student success," said John Wensveen, MDC's Vice Provost of Academic Schools.
The platform also functions as a virtual career center that can be accessed on any digital platform for free via the App Store and Google Play. Students can make an account at www.joinhandshake.com/.