MDC Students Win Prestigious Jack Kent Cooke Foundation Scholarships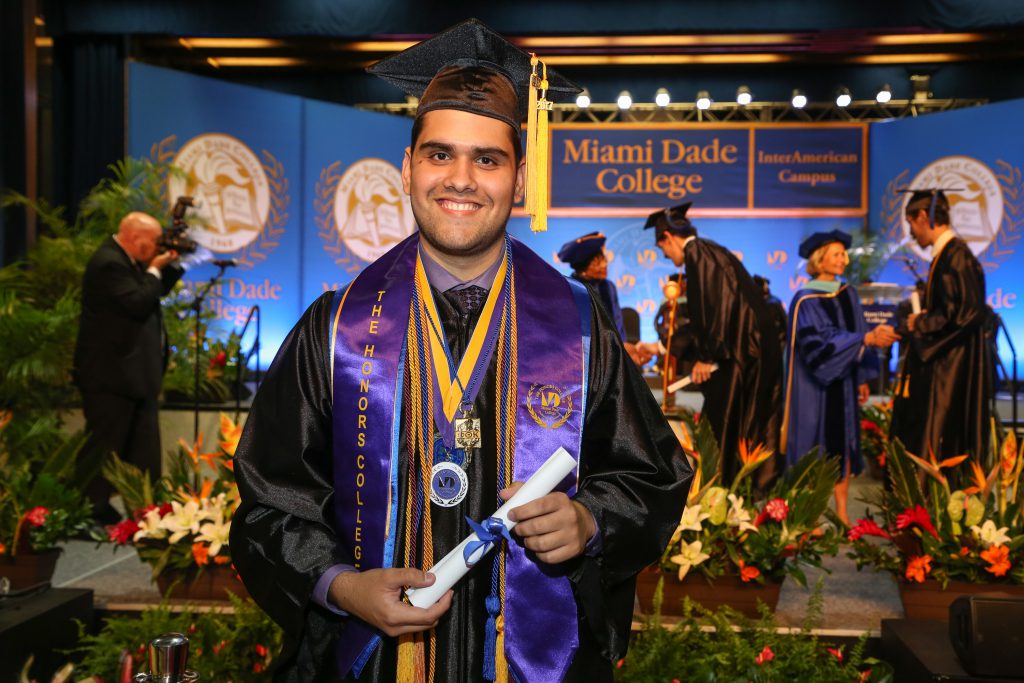 Miami Dade College students Reynier Montalvan and Tamara Gomez-Ortigoza were awarded the prestigious Jack Kent Cooke Foundation scholarships.
The scholarship covers up to $40,000 per year. Costs include tuition, books and living expenses through the completion of the students bachelor's degree. Winners are selected based on exceptional academic achievements and financial need.  
Gomez-Ortigoza graduated from the School for Advanced Studies at Wolfson Campus in early June and Montalvan graduated from the Honors College at InterAmerican Campus in late April.    
"I always had Jack Kent Cooke in mind especially because it's not community service-oriented like a lot of other big scholarships, and community service wasn't my forte in terms of college applications" Gomez-Ortigoza said. "So I thought this one was better for me, because it was more…leadership and character-oriented."
This year, the transfer scholarship was awarded to 55 scholars and the college scholarship was awarded to 80 high school students. Applicants were required to write an essay, provide information about their extracurricular activities and awards and submit two letters of recommendation.
At SAS, Gomez-Ortigoza was challenged to be innovative. She came up with the idea for a hydroponic tower, a vertical structure where plants are raised, without soil, in a water based solution that her classmate Nickan Hussaini built. The $80 tower was constructed by buckets, tubes and rockwool.  Gomez-Ortigoza  also founded The Lifestyle Chronicle, an online magazine where members write about topics such as  dorm pets and organic farming, and she also served as president of the National English Honor Society.
She will attend Dartmouth College, an Ivy league institution located in New Hampshire.
"I felt like I would be a really good fit for Dartmouth and I guess they felt the same way," Gomez-Ortigoza said.
Montalvan, who moved to the United States from Cuba in 2014, became a mentor for PeaceJam, an educational program influenced by Nobel Peace Prize Laureates and for Advocating for Immigrant Scholars, an MDC organization where students can assist their immigrant peers. He also volunteered outside of campus by helping in FarmShare to assist low-income families to obtain food and co-founded the club Agua es Vida, where he and other members received the opportunity to go to the Dominican Republic to build aqueducts in a community named Las Rosas located northwest of  Santo Domingo.
Montalvan, has been accepted to the University of Illinois and Bentley University, and is waiting to hear from the University of Michigan, the University of Texas and the University of Florida.
He plans to complete his bachelor's degree in accounting and aspires to work for a prominent accounting firm, such as the multinational professional service firm Deloitte, and ultimately open his own tax company or work for the Internal Revenue Service.
"You have to prioritize your studies because that's what's going to take you to the next level," Montalvan said.