MDC Student Starts Delivery Service For Those Most At-Risk Of Contracting The Coronavirus
Isabella Garcia picks up a carton of milk, eggs and dog food from a Publix in Pembroke Pines.  
But these are not her groceries.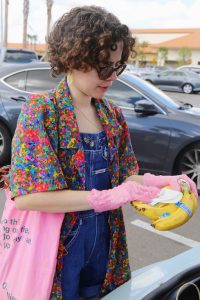 They belong to Barbara Valencia, a 21-year-old woman with arteriovenous malformation, which has resulted in a weak immune system and lungs, as well as anemia. Valencia's doctors ordered her to stay at home to minimize her risk of getting the coronavirus.  
"She was able to nurture me and my family in a time where I find myself most vulnerable…to know what that feels like and to have that support…. that's love," Valencia said. "I'm lucky to be surrounded by a community of people who understand that the power of love is what will save us all."
Jessica Gutierrez and Kristin Guerin started the endeavor, which now consists of more than 120 volunteers in Miami-Dade, Broward and Palm Beach County. Volunteers run errands like grocery shopping and picking up medicine. 
The group doesn't charge a fee for the service and pay for the medicine or groceries upfront but are reimbursed by the buddy through tools like Venmo or Cash App.
Volunteers currently pay for their own gas when making deliveries, but Gutierrez is trying to raise money to reimburse them in the future. 
Gutierrez and Guerin began sharing their pursuit with family, friends and through social media. They eventually gained traction after the Miami News Times wrote an article on the initiative, and later appeared on Univision's Despierta America.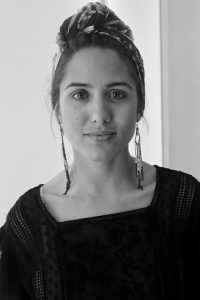 Within four days of the show airing, they received a flood of emails from interested volunteers. 
"I'm in shock seeing so many people coming together," Gutierrez said. "It all began as just a thought."
Gutierrez and Guerin screen prospective volunteers. They ask about recent travel history and whether they've been in contact with any sick individuals in the last two weeks. 
Once selected, volunteers are matched with an at-risk individual in their area. They're required to wear gloves, sanitize the products they deliver and not come into direct contact with their assigned buddy. Packages are left on the buddy's front doorstep. 
"Limiting exposure to the virus is merely our short-term goal," Guerin said. "We hope to create a culture of community. We hope that the buddy relationships being built in this time will continue to flourish long after the coronavirus scare ends."
Despite the strict procedures, volunteers are aware that their service potentially exposes them to the virus. 
"It's always on the back of my mind," Garcia said.
However, the collective remains committed to assisting those in need during this pandemic.
"I hope this initiative will show people that you don't need money to be a kind person; you don't need to have every single resource in the world," Gutierrez said. "It's all about having intention and leading with peace and unity. If we don't work together, chaos can happen, but if we do, there will be magic."
For more information, visit the Buddy System website at www.buddysystemmia.com.