MDC Student Selected As Newman Civic Fellow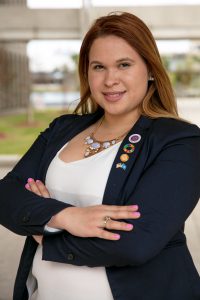 Daniela Alvarez, a sophomore at the North Campus Honors College, has been selected as a Campus Compact 2018 Newman Civic Fellow.
Newman Civic Fellows will complete a year-long fellowship starting in the Fall semester. During the fellowship, fellows will have access to in-person and virtual learning opportunities, training, mentors and networking events.

Alvarez, 20, is a political science major and serves as a Vote Everywhere Ambassador for the Andrew Goodman Foundation and program coordinator for the United Nations Sustainable Development Goals program.
"I was shocked when I found out about the award," Alvarez said.  "I was completely blindsided by it but I'm very honored and humbled to have been nominated by the College for this recognition."