MDC Graduate Packs A Punch With Miami-Based Indie Film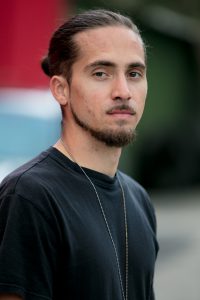 Mark Pulaski quickly huddles with crew members across the street from KO Zone, a gym in Little Haiti.
It's almost 10 p.m. and today's shooting for Huracán, a low-budget independent film being shot throughout Miami, has just wrapped up.  
Pulaski tightly clasps his hands and appears concerned. Earlier in the day, he mentioned shooting overtime next week because of a potential scheduling issue at the gym.
"I didn't do it but I have to fix it. That's what a producer does— fixes everything regardless of who caused the problem," Pulaski said.
Pulaski, a 2015 graduate of the film, television and digital production program at MDC, is a producer on Huracán, a film that focuses on Alonso Santos, a mixed martial arts fighter trying to make it big while suffering from dissociative identity disorder.
Cassius Corrigan, who plays the part of Santos and is also the screenwriter and director of the film, came up with the psychological thriller. He pieced together multiple stories about the rough upbringing of multiple MMA fighters and kids that shuffle through the juvenile court system. Corrigan also researched various mental illnesses cases.
Huracán has a Screen Actors Guild Ultra Low Budget, which means the production can't spend more than $250,000.
Filming started on Jan. 22 and wrapped on Feb. 10. 
On set, Pulaski, 32, is a multitasker. He negotiates deals, hires crew, oversees the budget, answers emails, tapes up walkie talkies and carries coolers.
"A producer is the hardest title to nail down exactly what that person does because its any and everything to get the movie done," Pulaski said. "Like, 'get the movie done is my title' ."  
Pulaski spends the biggest chunk of his time talking on the phone. On a recent day, his phone was bombarded with a flurry of calls that ranged from 7:03 p.m., 7:05 p.m., 7:15 p.m., 7:42 p.m., 7:47 p.m. and 7:48 p.m.
"I spend a whole lot of time on the phone talking to other people on the crew, our lawyer— SAG called me and yelled at me like a little kid the other day,"  Pulaski said. "A lot of answering phone calls and emails and running around."
There's a mix of seasoned film veterans and interns, most with MDC roots, which Pulaski has to oversee like his assistant Mariana Serrano.  
"He's like really into doing it yourself and that's not what most producers do," said Serrano, who is majoring in film, television and digital production at MDC. "It's very involved. He's very motivated and interested, so whatever he needs to me to do I'll do."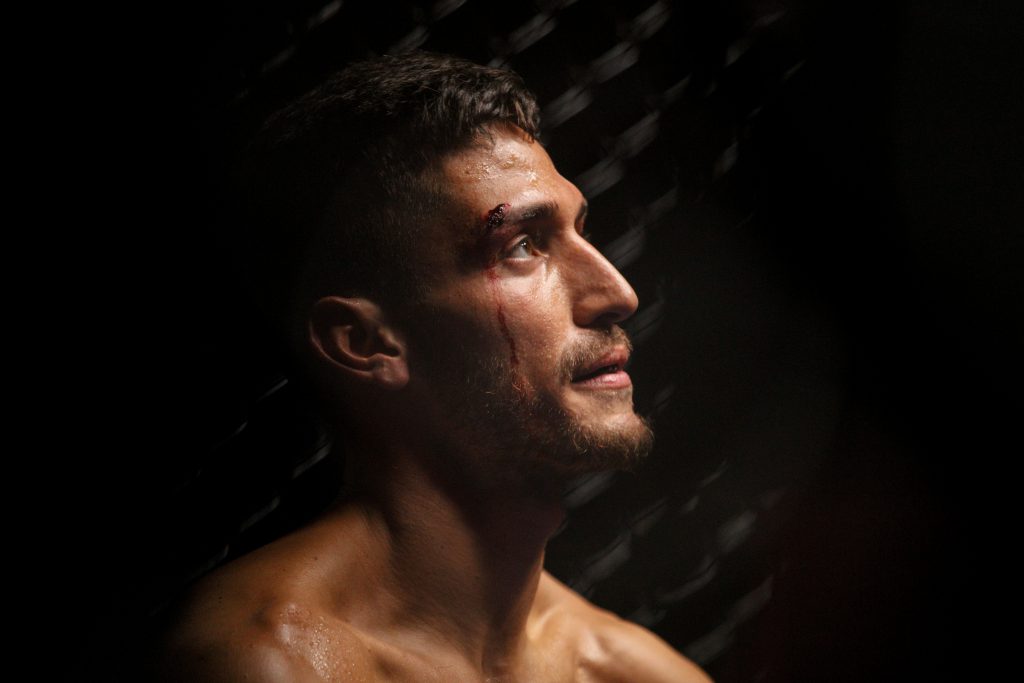 Pulaski got the job after meeting Corrigan through Ryan Beharry, another MDC alumni and associate producer on the film. Corrigan knew he wanted his first feature film to be shot in Miami, so he sought people like Pulaski.
"I had never shot anything in Miami," Corrigan said. "Everything I've done was in LA or New York, so I didn't have any production infrastructure or network whatsoever."
Ironically, when Pulaski first met Corrigan, he didn't take him seriously.
"I thought he wasn't really ready to make a movie because it takes a lot of money to make a movie," Pulaski said. "So, I blew him off and then I learned that he had a decent little budget, like $125,000 at the time, so then I signed on."
After editing, Huracán will be entered into the Cannes Film Festival and the Toronto International Film Festival.
"This is a complete 305, homegrown film and it's the kind of production that's going to bring back filmmaking to South Florida," said EK Keratsis, another producer on the film.
Before becoming a producer on the film, Pulaski worked on other projects. He wrote, co-directed, acted and produced in a two-minute film called Dream Recall, which won the Vimeo Weekend Challenge in 2015, and worked as an extras casting assistant on Ride Along 2. He also co-produced 78 on 79th, a Miami-based drama starring Patrick Decile (Moonlight) in 2017.
"He has been very successful in the past few years after graduating, working steadily in features and television, primarily in production departments,"said Joshua Ellis, a film professor at MDC. "I was able to visit the set of Huracán, and could see immediately that he was doing a wonderful job and had gathered together some of the best crew talent in the region. I'm very proud to call Mark a graduate of our program at SEDT."