MDC Baseball Legend, Demie Mainieri, Passes Away At 90
The South Florida baseball community is grieving the loss of one of its most prominent pioneers.
Demie Mainieri, who served as head coach of North Campus' baseball team from 1960 to 1990, passed away on March 13 in Baton Rouge, La. He was 90.
Mainieri's death came one day after the 29th anniversary of his milestone 1,000th career win.
"He means everything to me," said his son Paul, who is the head baseball coach at Louisiana State University. "He was a great father and mentor to me, growing up. Since I decided I wanted to be a college baseball coach at 14, he guided me through every step of the way. He always emphasized to me that a coach was a teacher, first and foremost. He has been my most trusted counsel, and I lean on him very much."
The youngest of 11 children, Mainieri was born in Jersey City, N.J., on Oct. 21, 1928.  
He met his wife, Rosetta, in 1952 while pursuing his bachelor's degree in physical education at West Virginia University. Mainieri then served in the U.S. Army from 1952 to 1954 and was stationed in LaRochelle, France. Mainieri then earned his master's degree in education and his doctorate degree in administration from Columbia University.
Mainieri got his first taste of coaching as an assistant football coach at Columbia under College Football Hall of Famer Lou Little.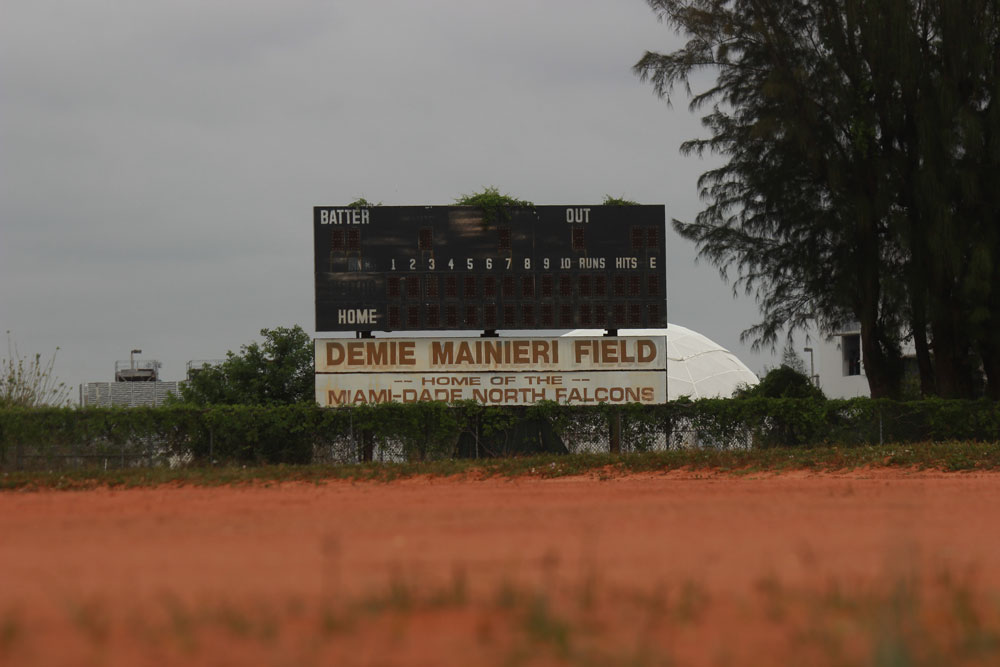 But it was at MDC where Mainieri excelled. He started as the team's baseball coach in 1960 and three years became title of athletic director. Throughout his illustrious 30-year baseball career, Mainieri compiled a résumé that etched him onto MDC's coaching Mount Rushmore.  
Mainieri made it to the National Junior College Athletic Association championship four times, winning once in 1964. He was the first JUCO coach in any sport to win 1,000 games—earning the coveted win on March 12, 1990. He concluded his career with a 1,012-409 record. More than 100 of his players were either drafted or signed by Major League Baseball teams, and 30 of those players played in the Major Leagues.
Mainieri was also selected to the NJCAA All-Century team.
"When he won the national championship in his fourth year there, it brought unprecedented attention to not only MDC but to really South Florida, because Miami was really just kind of a growing city," Paul said. "I think the success that my dad had with the baseball program brought a lot of notoriety to the community and baseball in South Florida. The MDC program was much bigger than the University of Miami program or anything else at that time. My dad was the patriarch or the pioneer of baseball in South Florida."
Mainieri was also the head coach for the USA Junior National team, which won the 1980 World Championship.
He is a member of seven Hall of Fames, including being inducted into NJCAA Hall of Fame in 1983 and the College Baseball Hall of Fame in 2014. In 2014, his son Paul was inducted into the American Baseball Coaches Association (ABCA) Hall of Fame, making the Mainieris the first father-son duo in the ABCA Hall of Fame. Demie was inducted in 1988.
They are also the first father-son duo to eclipse 1,000 career wins as college baseball coaches.
"I remember thinking when I was sitting there [at the induction ceremony] just how lucky I was not only to have been inducted into the Hall of Fame but that my father was alive to experience that with me," Paul said. "My dad and I got to share a lot of accomplishments in life. I remember after he won his national championship that I wanted to share that experience with him as well and I did so in 2009. He and I got to share a lot of things in our lives and for that, I feel very blessed to have those memories."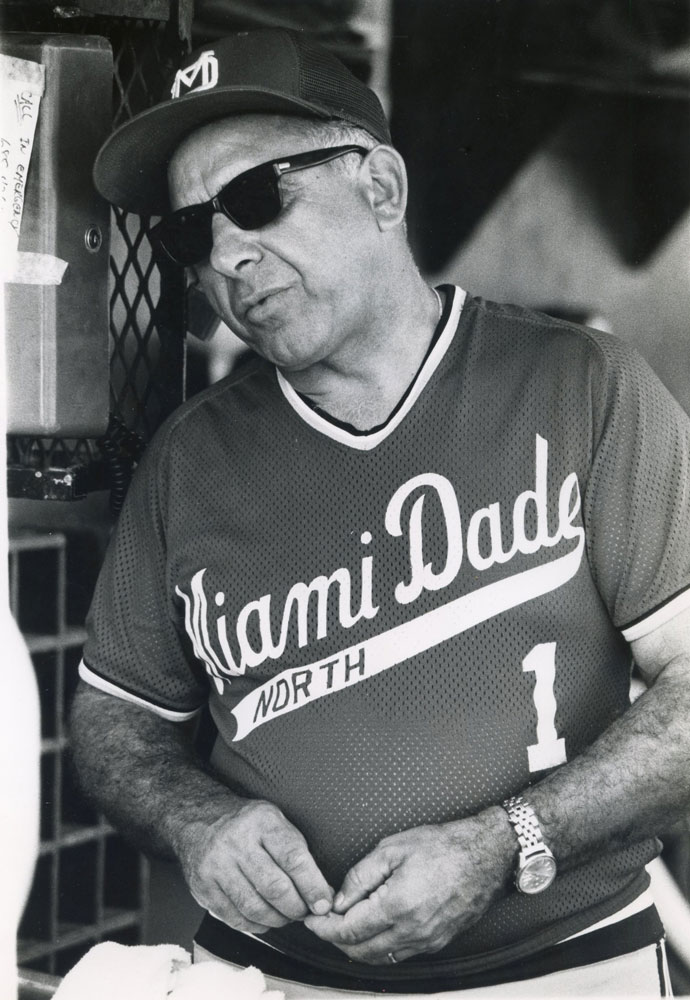 Mainieri's rigorous coaching philosophy was instrumental in shaping the lives and careers of the players who spent their time under his guidance.
"He changed my life," said Randy Bush, a two-time MLB World Series Champion who spent his 12-year professional career with the Minnesota Twins and was a member of the Falcons baseball team from 1977 to 1978. "He taught us how to play the game, work hard, expect the best out of ourselves and it always stood out to me how much he cared about others around him. I didn't get drafted out of high school or during my two years in junior college and he convinced me to play summer league in Cape Cod so that I can be exposed to scouts with fresh eyes. He later encouraged me to play at the University of New Orleans and a year later I was drafted in the second round by the Twins."
However, Mainieri's legacy was not limited to the baseball diamond. It extends far beyond it.
"He was so well respected as a person, as a motivator, as a mentor and as a coach," said Jim Mansilla, a former assistant coach for Mainieri who also played on the team from 1969 to 1971. "Many of his success stories are not from the guys that made it to Major League Baseball, but many of which have gone on to be doctors, work for the government, law enforcement and lawyers. He received many accolades, but he was always proud of the guys being model citizens and being in the everyday standard of life."
At home, Mainieri was an inspiration to his children. He was careful not to force them into the sport that surrounded his life, encouraging them to forge their own paths.
But Paul, his eldest son, always knew he wanted to walk in his father's footsteps. He recalls running around his dad's dugout as a rambunctious four-year-old. It became the sanctuary where he learned life's lessons from his dad.   
"Growing up in a time of prejudice and close-mindedness, he never put up with any sort of racist talk. I don't think my dad uttered the n-word once in his life," Paul said. "He hammered home the golden rule: do unto others as you want it done unto you. He was a man of integrity and great values and he made sure we understood those things. He was not just my father but my best friend and for me, all I ever wanted in life was to be like my dad."
Mainieri is survived by his wife, Rosetta, and five children, Rosemarie, Paul, James, John and Catherine, along with eight grandchildren. One child, Julia, predeceased him.