MDC Alum Turns Childhood Collection Into A Renowned Comic Book Shop
Ambition can take shape at any age and carry you far and wide. For Tate Ottati, it's carried him to fulfill his dream.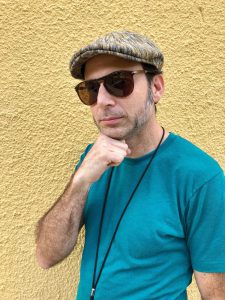 Ottati, 43, is the founder and owner of Tate's Comics, a comic book shop based in Lauderhill with a second location in Boynton Beach. The pop culture hotspot houses tens of thousands of comic-based merchandise that, through its growth, is a reflection of him.
"My collection was used when I first opened the store," Ottati said, referring to his initial personal collection of comic books, character figures and anime videos. "Now my collection is the store."
The drive started in high school, when Ottati, then 15, found an opportunity to turn fandom into a fortune. Realizing the abundance of comic book material he had and continued to buy—a collection that ranged from Teenage Mutant Ninja Turtles #1 to Star Wars and G.I. Joe figurines—Ottati began selling what he accumulated.
"I just kept buying more," Ottati said.
The buying wasn't limited to comic books and memorabilia either. Inspired by a mock stock exchange at his high school—Deerfield Beach High School—Ottati bought stock in Marvel Entertainment Group, Marvel Comics' parent company, after its initial public offering in 1991.
After selling that stock, Ottati and his father invested that money into Tate's Comics, opening the store in March of 1993 when he 17.
"It took a long time to figure out what's pretty common for people in business," Ottati said. "I do now go 'what the hell was I thinking?'"
Even with the business, Ottati kept busy. After graduating high school, he pursued an industrial design degree at the Art Institute in Fort Lauderdale. Not finding the program to his liking, he pursued degrees at Broward College and later Miami Dade College in 1996.
At MDC, Ottati took part in the film program, translating his love of comics into the world of cinema. He spent two years shooting film, learning how the production elements work and how to transfer the film onto the screen. However, his third year at the College brought about the introduction of Avid, a digital film editing program, which halted his progress.
As a result, he left to manage his business full-time. Ottati has made sure the store is a transcendent place, where ultimate fans and casual observers could coalesce.
"We make the store be an experience," Ottati said.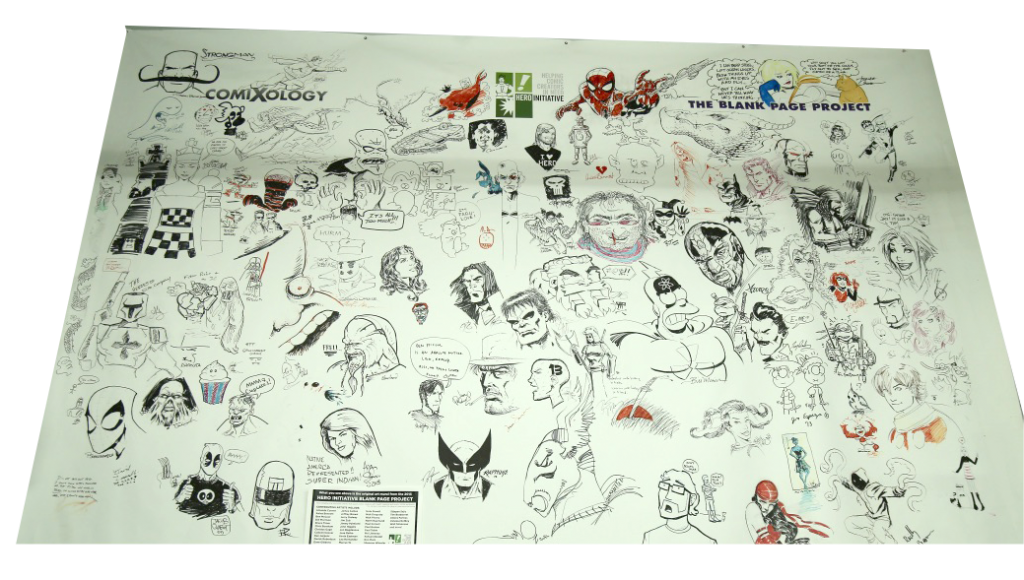 He manages to do that by blacking out the windows of the establishment, forcing onlookers to venture inside to get a taste of what Tate has to offer. He also hosts events at the store, such as an in-town celebration for those who can't attend San Diego Comic Con or buzz for Free Comic Book Day.
In addition to that, Ottati has achieved some personal accolades through the venture. The shop won the 2009 Eisner Award for the Spirit of Comics Retailer, given to the best and most dedicated comic book shop in the country. He also credits Teenage Mutant Ninja Turtles co-creator Kevin Eastman with inspiring him. Eastman became a regular customer while he lived in Florida, even signing Ottati's copy of TNMT #1.
However, despite his success, Ottati makes sure to keep a pulse on the changing retail market.
"Stores like mine are disappearing almost weekly," Ottati said. "The uniqueness of Tate's isn't as cool as it used to be."
With that fear in mind, Ottati hasn't stopped working. He and his wife Amanda, who works on graphic design for the store, run the business from their home in Schenectady, New York. They travel back to Florida once a month.
"I think it's really cool when I'm at the store and when people walk in and are genuinely surprised," Ottati said. "You could just say the name 'Tate's' and you know it's a place."