Life Is Full Of Questions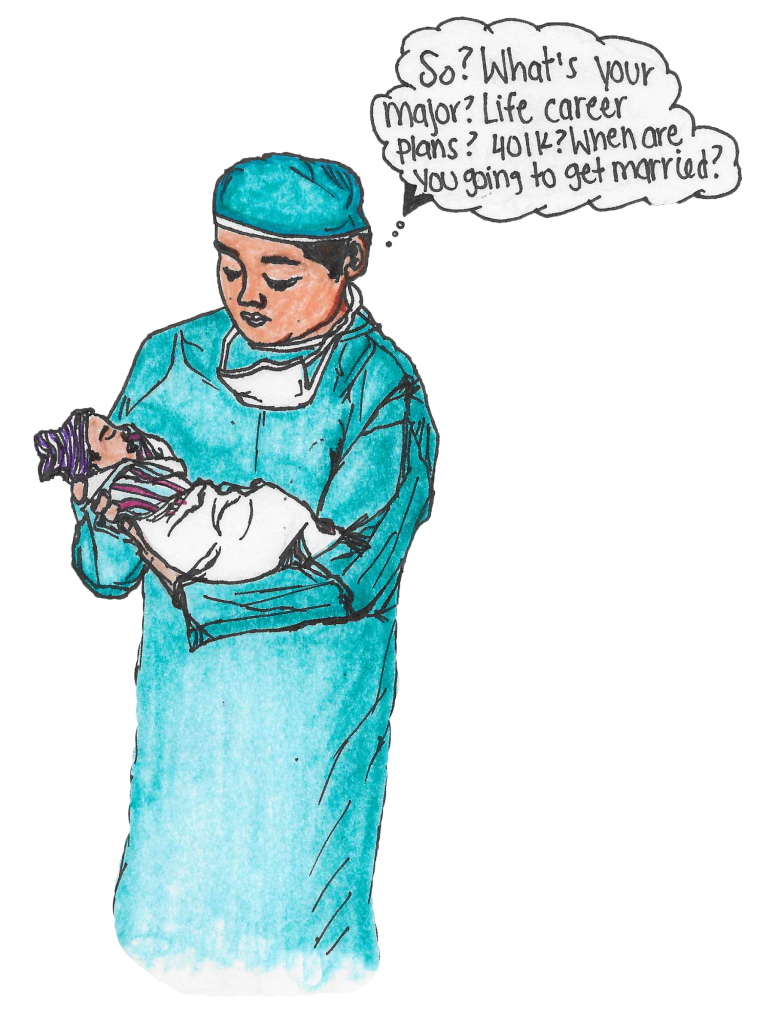 Not long ago, I was asking myself what on earth I was going to do with the rest of my life. It seemed as though everyone within a five-mile radius had their life together. They all had families, careers and their own homes, while I was lucky if I survived an entire day of work without wanting to jump out of the window and run away. I never understood what was so exciting about inputting data for eight hours a day. Why was everyone so excited to grow up?
Your early twenties are truly the best time to get to know yourself because everything is so new and exciting. However, there are many things your parents don't prepare you for. One minute you're buying drinks on a Tuesday night or deciding what classes to take next semester, and, before you know it, you're paying the water bill, rent and groceries while sitting behind a desk answering emails all day to people who are 100% convinced you have no clue how to do your job.
You're asking yourself, "Is this what my parents really wanted for me?"
The most common concern while growing up is what will you do with the rest of your life? When are you graduating? What are your career goals?
It's overwhelming when you don't have the answers. There are so many doubts about the decisions you make as a young adult, but you soon learn to trust your instincts and work hard everyday, hoping and praying for the best and repeat.
As a newlywed with a stable job who is approaching 30, the questions are no longer the same. Instead, it is one question: when are you having kids?
I am not entirely sure how this shift happened— it almost seems like it happened overnight. People are no longer interested in your career goals or your aspirations. It's a common belief that newlyweds are no longer stressing over career and life decisions and the pressure is on starting a family.
My story is similar to most Miami Dade College students. My grandparents migrated to the United States in hopes of creating a better future for their family. Growing up I had an abundance of cousins, birthday parties, houses to visit for the holidays and extravagant quinceaneras— the whole nine yards. You name it, we did it.
Also, in my family, the aunts and uncles had children before turning 30. Now, none of us 'kids' have had kids.
There is no perfect guide to life. The idea that everything in life has to be experienced at specific times is complete nonsense. Our parents have taught us to trust our instincts, to be patient  and to take risks. Be excited about growing up because all the questions you don't have the answers to or think you have the answers to will eventually find their way to you.