Lady Sharks Reload Basketball Roster
The Miami Dade College Lady Sharks women's basketball team is counting on a group of freshman to help them improve on last year's 16 win season.
Recent additions to the roster include freshman guards Ganette Chism and Shay Harper, guard/forward Chyna McMichel and center Paloma Felipe.
"Our incoming freshman are not acting like freshman," said Assistant Women's Basketball Coach Erica Redman. "They're very mature for their age."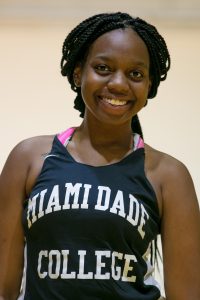 Harper, from Indianapolis, Indiana, was on the 2016-17 Pioneer Academic-Athletic Conference All-Conference Team averaging 14.7 points and  3.1 assists per game. She led her team to a 20-6 overall record.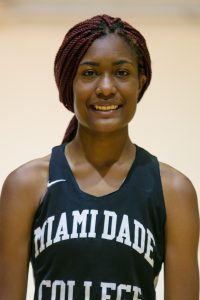 McMichel, also from Indianapolis, Indiana, averaged 11.2 points and 5.2 rebounds per game last year. She played in the Indiana Class Basketball All-Star Classic Game in 2016 & 2017.
Chism, from Chicago, Illinois, averaged 10 points, 4.3 assists, 3.4 rebounds and had 2.2 steals per game during her senior campaign. Her team finished with a 23-7 overall record.
Felipe, a native of Willoughby, Ohio, led her team in scoring and rebounding last year. They finished with a 19-3 record including 5-1 in conference play.
The freshman said they are ready to contribute immediately.  
"I just plan to work hard," McMichel said. "Bring home a championship for coach and the team and just work together."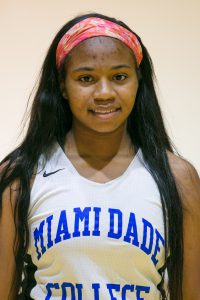 While the freshman are ready to begin their basketball careers at MDC, several sophomores are poised to have a standout final season. That group includes forwards Cheah Rael-Whitsitt,  who averaged 12.2 points and 10.7 rebounds per game last year, Savannah Clark, who scored 12.3 points per game and guard Michelle Wright, who shot 50 percent from three-point range.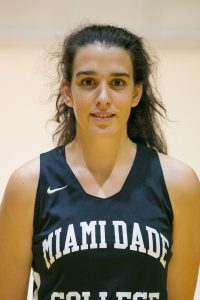 "For the team this year I just want us to stay humble," Rael-Whitsitt said. "We need to realize we all need each other to be one team to make it to nationals, that's the main thing."
Rael-Whitsitt was selected to play in the 2017 National Junior College Athletic Association
Women's Basketball All-Star Game in Niceville, FL this past summer.
As the Lady Sharks continue to train, it's very apparent their main goal this season is to compete in a championship game.
"We definitely want to get to State. We want to win State. We want to win nationals,"Redman said. "I have high expectations, but we're going to start with little things, take one game at a time."
The Lady Sharks will start their season on the road on Oct. 12 at the Tallahassee Jamboree.