Lady Sharks Optimistic, Coming Off First Winning Season In Four Years
If there is a way to describe how the Lady Sharks softball team feels about their upcoming season, it's optimistic. 
The team wants to build off last year's 25-23 mark, its first winning record since 2015 when they won 31 games. 
Coach Gina De Agüero believes the Lady Sharks have the potential to be really special.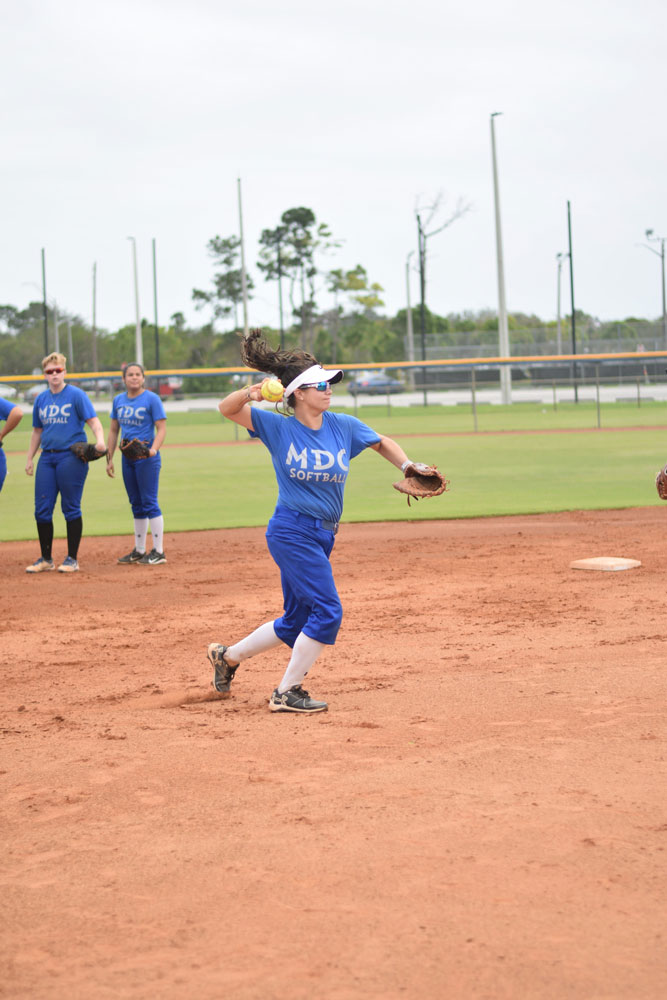 "We have a lot of depth on this team," De Agüero said. "Players now have to compete for their starting roles, which has created a healthy competition in practice. It brings out the best in them."
The Lady Sharks will need that competitive fire after losing several key players off of last year's team such as infielder Melissa Mayeux and pitcher Tiffany Dodson. 
Mayeux, who transferred to the University of Louisiana at Lafayette, had a .431 batting average with six home runs and 59 RBI for the team last season. Dodson, who transferred to Warner University in Lake Wales, Florida, had a 12-13 record and a 3.93 earned run average. 
This year's squad features 16 freshmen. Some standouts include infielder Nicole Gonzalez, who was selected first-team All-Dade at Our Lady of Lourdes Academy and outfielder Scarlett Montalvo, who had a .317 batting average with 14 runs during her senior year at Alonso High School in Tampa.
With so many new faces on the team, the Lady Sharks are working to build a bond off the field so it carries onto the softball diamond. 
 "We have practice, study hall, and basically see each other all day every day," Gonzalez said. "We clash obviously, but at the end of the day we get along." 
However, with the season opener fast approaching, the Lady Sharks are cognizant that they have work to do. 
"We need to improve our communication," said sophomore infielder Ashley Knapp. "When the team is struggling, we sometimes get quiet and that can't happen. If someone makes an error we need to have their back."
The hard work is starting to pay off, the Lady Sharks say.  They believe the team is starting to cultivate the unity they need to succeed.   
"More than half of us haven't played together," Knapp said. "We're starting to learn each other's strengths and weaknesses." 
Now, they are banking on that togetherness and their skill to stitch together back-to-back winning seasons and maybe even a championship.    
"We come out here and we play hard," Montalvo said.  "We hope to make it all the way." 
The Lady Sharks start their season on Jan. 31 on the road versus the College of Central Florida at 2:20 p.m. in Clearwater.