Lady Sharks Mayeux Proves To Be The 'Total Package'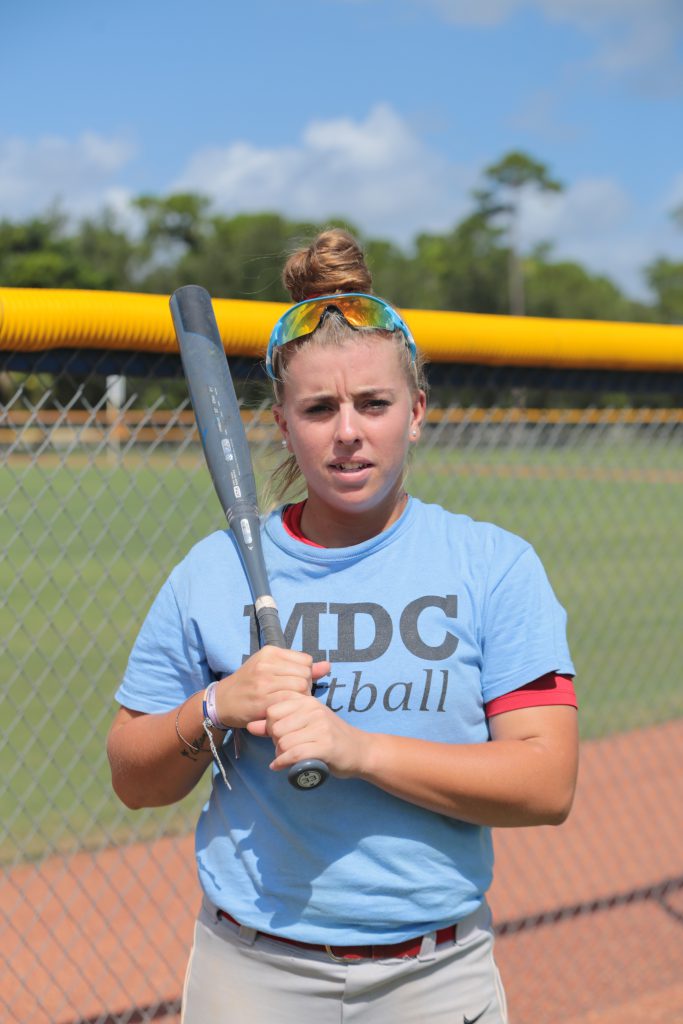 Sitting under the sweltering South Florida sun after a practice session, shortstop Melissa Mayeux is recounting the sour memories of a disappointing first season that saw the Lady Sharks lose 30 games.
"Last year, we had a good team, but we didn't show up in games," Mayeux recalls. "We didn't have the mentality to overcome other teams."
This is a mindset that Mayeux, a French-native who originally came to the United States to play baseball, hopes to change this season.
Mayeux did her part last year and was the team's undisputed best player. She had a team-leading .371 batting average, eight home runs and 27 runs batted in.
"[Melissa] is the total package as a softball player," said Lady Sharks head softball coach Gina De Agüero.
But Mayeux always sees room for improvement.   
A big part of the Lady Sharks problem last year was its inability to close out tight games. She believes part of the problem is the team wasn't prepare physically enough for the season. This season, Mayeux is undergoing endless ball drills and a flurry of muscle exercises, to prepare for the potential this season has.
"Last year, the majority of the team were all freshmen, it's hard to build a team [like that]," Mayeux said. "The majority of us came back again this year, so we know what we expect [with] other teams."
Mayeux's tactical awareness of the game and her willingness to study to make herself and her teammates better will be crucial if the Lady Sharks want to have a winning season.
Known as a silent leader whose work ethic draws others around her to follow her  example, Mayeux takes extra repetitions at practice to make sure her mechanics are perfect.
"It's a joy to watch her play," said 20-year-old catcher/outfielder, Erika Yatabe.
The Lady Sharks are preparing for the season by playing a host of scrimmages against Lynn University, Nova Southeastern University, Florida Atlantic University and Florida International University in October.    
Mayeux hopes the hard work pays off. She has high hopes for the upcoming season.   
"I, at least, want to go to the State Championship and win," Mayeux said with a chuckle.
The Lady Sharks start the season on Jan. 19 on the road versus ASA College at noon.