Lady Sharks Finding Their Form At Midpoint Of Season
After losing 13 of their first 18 games to start the season, the Lady Sharks softball team has gone 6-2 in March to improve their record to 11-15.
"I do believe that they are working better at working as a team. They are understanding the aspects of teamwork," said head coach Gina De Agüero. "It's good, considering conference is right around the corner and that's when we have to have everything together."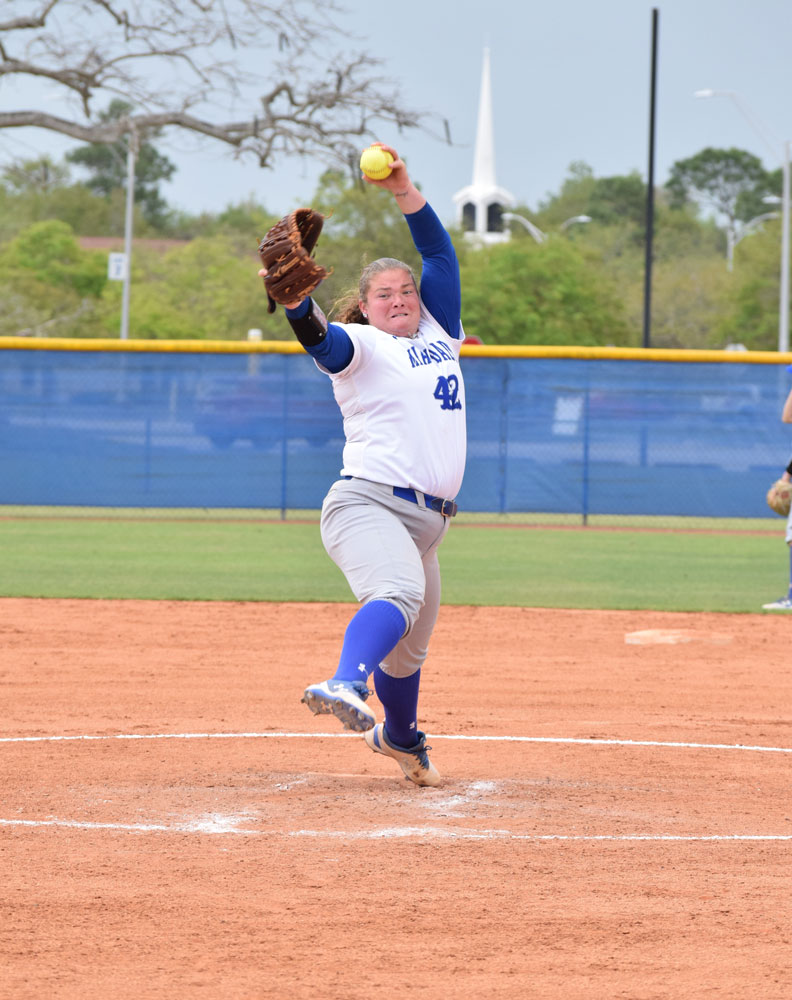 The Lady Sharks have a .313 batting average, a .408 slugging percentage and four home runs. They are 4-2 on the road.  
Sophomore outfield/infielder Lishanty Guillermo has been the team's top player and its vocal leader. She has a team-leading .475 batting average, a .536 on-base percentage and is second on the team with a .541  slugging percentage.
"It's never too late [for a spark to be lit], now is the time. It's the perfect time,"  Guillermo said. "We just have to play and have fun and we'll be good."
Guillermo embraces her leadership qualities on the field.
"I'm going to keep on doing what I've been doing and try to have our team do it with me," Guillermo said. "I want to try to lead our team as much as possible. We don't need to try and play too perfect, just work hard and go all out."
Two freshmen have also been bright spots. Infielder Katerina Boix has accounted for ten of the teams runs batted in and has a .353 slugging percentage. Dekoda Johnson has contributed four home runs and a .458 slugging percentage.
"We need to play all seven innings like we want to win the game, going in with the mindset that we have to show up throughout all seven innings," Johnson said. "We have to really trust in each other and believe in ourselves. This is how the spark can come. It's time to correct mistakes by working, believing, and practicing."
With the meat of the team's Southern Conference schedule on deck, the team is aware that this portion of the schedule will be instrumental in deciding their season's fate.    
"Now is time for the fire to light. We try different things to motivate them. Anybody, in general, feeds off positive energy," De Agüero said. "We have positive feedback when we're doing stuff, we breakdown swings and defense plays just to get the player to believe in themselves and get the best out of them so that way they can see themselves doing it correctly."
The Lady Sharks next game is at the softball field at Kendall Campus, 11011 S.W. 104th St., on March 20 versus Broward College at 2 p.m.